I would eat them for every dessert if I could – JD, 5
Mother's Day in the UK will fall on 10th March this year, so I thought I'd share with you this easy, pretty recipe for lemon frosted Mother's Day muffins.
They're good fun to make and look rather professional. Read on for the recipe, followed by this week's Recipe of the Week linky (which now runs Sat-Fri).
Lemon frosted Mother's Day Muffins
Ingredients
For the sponges:
250g unsalted buter, softened
300g sugar
1 tbsp vanilla extract
4 medium free range eggs
300g self raising flour
2 tbsp whole milk
For the lemon frosting:
250g unsalted butter, softened
680g icing sugar
1 tbsp lemon extract
3 tbsp whole milk
12 rice paper flowers
You'll also need:
A 12-hole muffin tray
12 muffin cases
A piping bag
A large star nozzle
Instructions
Pre-heat the oven to 180C (160C fan assisted)
To make the sponges, cream together the butter and sugar
Beat in the eggs and vanilla extract
Stir in the flour and then mix in the milk to loosen
Line the muffin tray with muffin cases and divide the mixture evenly between them
Bake for about 25 minutes until springy on top
Leave on a wire rack to cool completely
To make the frosting, beat the butter and icing together until fluffy
Add the milk and lemon extract and beat again until lovely and light
Transfer into your piping back and pipe generous swirls on top of each muffin
Top with a flower (a great job for little hands) and leave to set a little
Serve with breakfast on Mother's Day morning – they're a sweet, zingy winner :)
Add your #recipeoftheweek
Do you have a recipe to share? Here's the place you can do it! Pick one from the past week, or any time at all, just as long as you haven't linked it up before.
I'm really enjoying going round and reading, commenting, Stumbling, Pinning and generally drooling over everyone's entries, so just link up below and let's share the love.
Link up your post using the Linky tool below
Add the "Recipe of the Week" badge to your post so that readers can find other great recipes.
Take a little time to read and comment on each other's recipes.
Come back next Saturday and we'll do it all over again.
PS If you also tweet your post with the #recipeoftheweek hashtag, I'll RT it :)
Enjoy!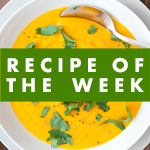 | | | |
| --- | --- | --- |
| | <div align="center"><a href="http://www.amummytoo.co.uk/2013/03/lemon-frosted-mothers-day-muffins" target="_blank"><img alt="Link up your recipe of the week" src="http://www.amummytoo.co.uk/wp-content/uploads/2013/01/recipe-of-the-week.png" /> | |