I think I want to eat one…all the time. It makes me go 'mmm' every time – JD, 5
It's Easter as I write this, which means we've been in the kitchen cooking up all manner of sweet treats. These big, chewy biscuits are flavoured with vanilla and packed full of big chunks of fudge and white chocolate. They are good. Really good. Here's what to do – it's a lovely easy recipe for kids to get stuck in with.
Ingredients
130g margarine (we used Clover)
60g golden syrup
160g caster sugar
1 vanilla pod
1 medium egg
235g plain flour
1 tsp baking powder
100g white chocolate / large white chocolate chunks
50g fudge / fudge pieces
Instructions
In a large bowl, beat together the margarine, golden syrup and sugar with a fork until fluffy
Beat in the seeds from the vanilla pod, then the egg until well combined
Add the flour and the baking powder and mix well with a fork
If you're using whole chocolate, chop it into large chunks – we cut each square into four
Chop your fudge into similar chunks (we used fudge chunks sent previously for review by Sugar and Crumbs)
Stir in the white chocolate and fudge pieces
Form into 1.5-2 inch balls and place 2-3 inches apart on a baking paper lined baking sheet – you should get 10 balls in total – then squash them down by about half into fat discs
Bake at 180C (160C fan assisted) for 10-12 minutes until they just start to go golden at the very edges – the idea is to get them out before they're browned so that they stay chewy when cool
Allow to cool slightly - they'll be puffy when they first come out and then sink down flat and firm as they begin to cool – and then put on a wire rack to cool completely
Do try these if you can. They are so, so yummy and really fun to make.
Add your #recipeoftheweek
Do you have a recipe to share? Here's the place you can do it! Pick one from the past week, or any time at all, just as long as you haven't linked it up before.
I'm really enjoying going round and reading, commenting, Stumbling, Pinning and generally drooling over everyone's entries, so just link up below and let's share the love.
Link up your post using the Linky tool below
Add the "Recipe of the Week" badge to your post so that readers can find other great recipes.
Take a little time to read and comment on each other's recipes.
Come back next Saturday and we'll do it all over again.
Enjoy!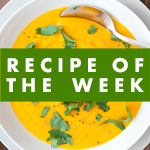 <div align="center"><a href="http://www.amummytoo.co.uk/2013/03/fudge-and-white-choc-chip-cookies-recipe" target="_blank"><img alt="Link up your recipe of the week" src="http://www.amummytoo.co.uk/wp-content/uploads/2013/01/recipe-of-the-week.png" /></a></div>