Tofu is the hero of the vegan and vegetarian world, but is oft neglected among omnivores, perhaps because they don't know how darn tasty it can be.
From spicy bites in noodles, to creamy desserts on a biscuit base, tofu is as versatile as it is delicious. Check out these thirteen exceptionally tasty tofu recipes to get you started.
Quick and easy tofu with ramen noodles
A caramelised, Sriracha-spiced coating elevates these succulent, juicy tofu squares on ramen and kale to "OH MY, YES" status.
Get the recipe from Olives for Dinner
Grilled tofu, bok choy, red chilli and soba noodle soup
A George Foreman-style grill presses out the moisture as this marinated tofu cooks, creating little slabs of heaven a top a simple, fresh noodle soup.
Get the recipe from A Mummy Too
Thai coconut curry soup
What's better than a creamy, coconut-based Thai soup packed full of fresh veggies? A creamy, coconut-based Thai soup packed full of fresh veggies and tofu.
Get the recipe from Produce on Parade
Miso Kale Salad with Roasted Tofu and Walnuts
You're bored with salad? You don't know the MEANING of salad until you've pepped it up with these miso, lemon and garlic marinated bites of tofu goodness.
Get the recipe from Spache the Spatula
Asian-style baked sweet potatoes
Did your lunch look this good? Well tomorrow's lunch could. Mushrooms, tofu, kale and a zesty tamari marinade are the heroes in this twice baked sweet potato dish.
Get the recipe from I Dream of Sushi
Baked Buffalo tofu bites
A spicy buffalo cornmeal crumb wraps these little tofy bites in buffalo goodness that pairs perfectly with a cool blue cheese sauce. You'll want these for the big game.
Get the recipe from Making Thyme For Health
Chipotle Lime Fresh Rolls
A lime chipotle slaw with kale and mango, turmeric sautéed tofu sticks, all wrapped up in rice paper wraps. My mouth. Is. Watering.
Get the recipe from Poppies and Papayas
A Duo of Dippables with Honey Sriracha Mayo
Chicken dippers just got the veggie treatment with these honey marinaded tofu sticks in a garlic and paprika crumb, paired with a Sriracha mayo dipping sauce.
Get the recipe from The Woks of Life
Mushroom and avocado breakfast burrito
The most important meal of the day just became the tastiest. This breakfast of champions sees scrambled tofu, black beans, mushrooms and avocado dressed with Sriracha aioli and rolled up in a cornmeal tortilla.
Get the recipe from Begin Within Nutrition
Lemongrass Tofu Banh Mi
And so to lunch, and if you're dreaming of biting into an incredible sandwich, this beauty complete with lemongrass marinaded tofu, pickled veggies and avocado-Sriracha "mayo" should fit the bill.
Get the recipe from Get Off Your Tush and Cook
Vegan French Silk Pie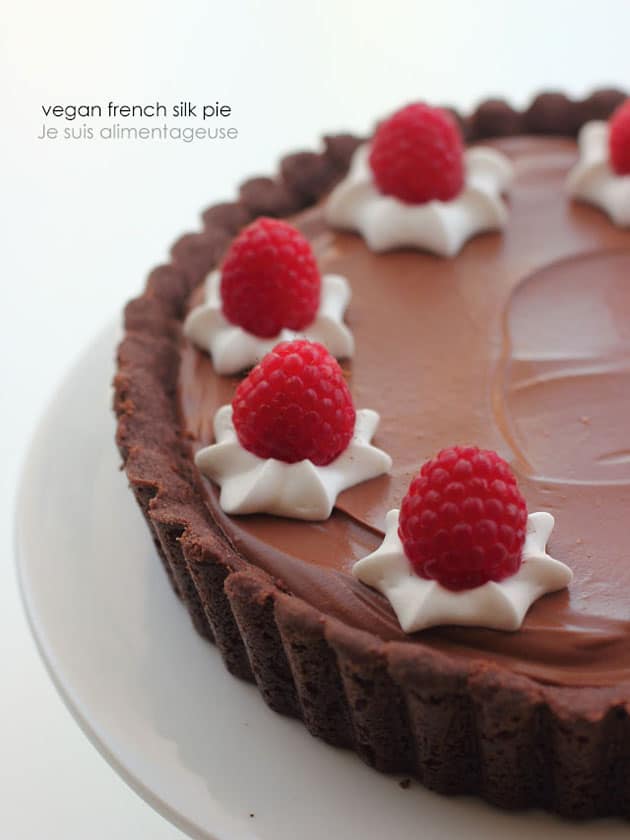 That's right, tofu is NOT a one trick pony. Whip up the silky kind with dark chocolate, maple syrup and a few other secret ingredients and you too could be saying "just one more slice".
Get the recipe from The Viet Vegan
Spinach and Mushroom Stuffed Shells with Tofu Ricotta
With the right accompaniments, tofu makes an ingenious substitute for cheese, as this flavour-packed tray of stuffed shells proves.
Get the recipe from Hidden Fruits and Veggies
Thai Tofu Pizza with Spicy Peanut Sauce
Not yet convinced that tofu isn't just for curries? This ridiculously tempting pizza sees tofu pan fried in Thai spices to add to 'meat' to the veggie-laden and flavour-rich plate. Yum.
Get the recipe from Foxes Love Lemons
Convinced? Get cooking!
All images are used with permission from the respective owners.