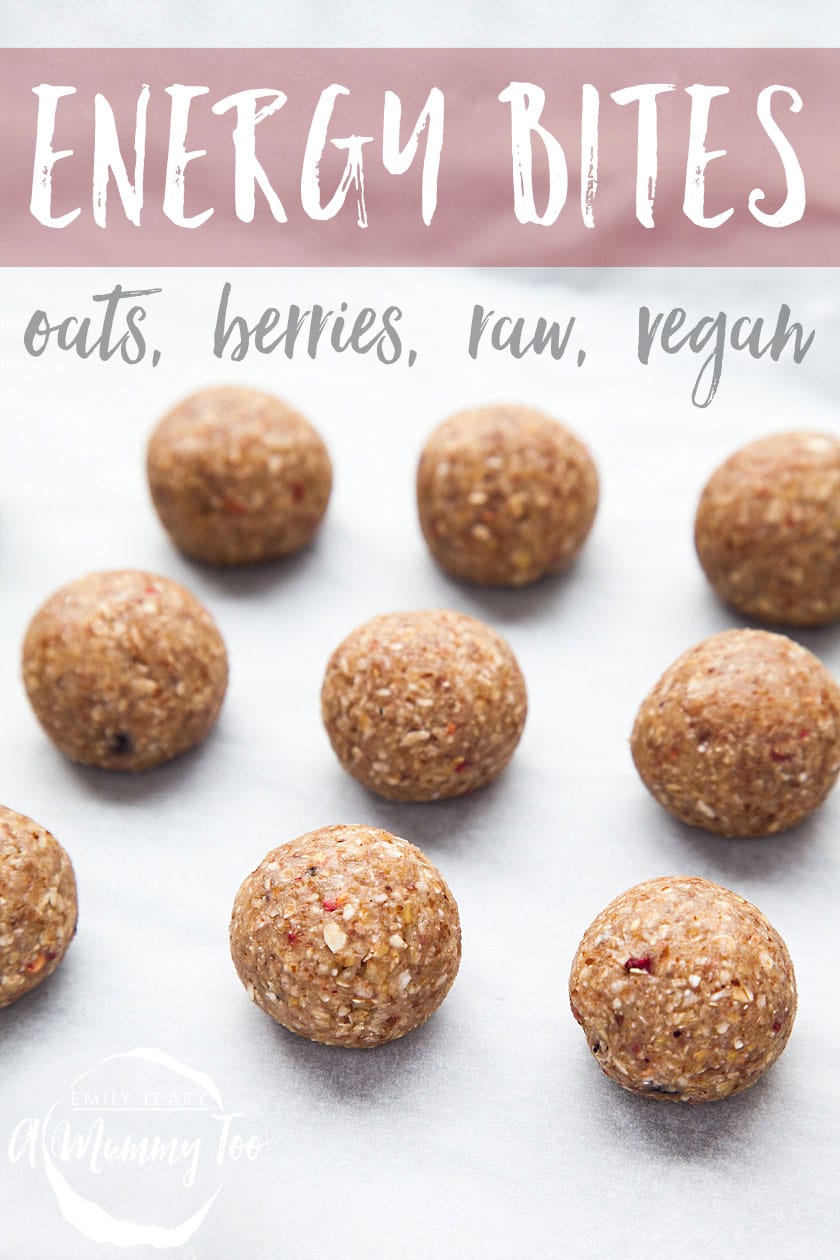 If you have a weakness for sweet, fatty treats between meals, then these raw vegan energy bites are just the ticket.
They're much healthier than most store bought snacks, they taste great, and they're free from refined sugar.
These get their yummy berry flecks from Mixed Berry Porridge Sachets, which are made by Hamlyns of Scotland, who've been growing, milling and packaging Scottish porridge since 1888.
Here's how to make the bites. Warning, they're moreish!

Very berry vegan energy bites
Tasty raw oat balls, full of goodness and only natural sugars.
Recipe type:
Desserts and sweet treats
Ingredients
5 sachets of Hamlyns Scottish Porridge Mixed Berry
65g walnuts, finely chopped
2½ tbsp coconut oil, gently melted
2½ tbsp maple syrup
2½ tbsp flax meal
2½ tbsp cherry juice (or any other natural fruit juice)
Instructions
Mix all the ingredients until well combined.
Tip into a food processor and pulse for about 30 seconds.
Take a tablespoon on the mix, roll it into a ball in your hands and place on a tray lined with greaseproof paper.
Repeat until you've used up all of the mix.
Chill for an hour, then eat as and when desired.
This is a commissioned post for Hamlyns.