From the second we were invited to visit Jamaica, my heart was racing. Once our flights were confirmed, we told the kids and they were equally ecstatic; literally jumping for joy.
Calming a little, we sat down in front on the computer together to read up on the climate, the history, the people and the things to do. We got lost in endless images and videos of what looked like paradise. Our expectations were sky high.
Partnering with the Jamaican Tourist Board, we all agreed upon an itinerary that would be as exciting as it was beautiful. We wanted to have a holiday full of adventure, we wanted to eat incredible food and see incredible sights.
But even the highest expectations couldn't have prepared us for the vacation of a lifetime. My goodness, it was wonderful, beautiful, joyous. Every one of our expectations was not only met but dramatically exceeded. We packed so much in that I've broken our trip down into a series features. Let's get started.
The start of our journey
On a sunny summer lunchtime, we flew from London Gatwick to Montego Bay with Virgin Airlines. It was a direct flight and clocked in at a smidgen over nine and a half hours including time on the tarmac – not the longest flight I've ever been on, but if you're taking a family you'll certainly be grateful for Virgin's in-flight entertainment screens.
We touched down at Sangster International Airport at around 4pm local time to a beautifully warm Jamaican afternoon. Named after former Jamaican Prime Minister Sir Donald Sangster, the airport handles millions of passengers a year but still has a lovely, calm vibe to it.
We stepped out from the air conditioned interior into the warm Carribean air and almost immediately, the stresses of home began to melt away. If you visit Jamaica, I very much doubt you'll ever forget that first burst of sunshine that tells you you've arrived.
Moon Palace Jamaica Grande Resort & Spa, Ocho Rios
During the trip, we stayed at three hotels. The first, Moon Palace, is located in Ocho Rios in the north of Jamaica and is a beachside resort and spa surrounded by soft sand and the beautifully clear waters of the Caribbean.
It's a luxury hotel, packed with places to eat, swim and relax, and offers all the perks that can turn a great trip into an incredible one like all-inclusive meals, 24-hour room service and free wifi. It caters well for families and is the perfect destination to unwind after a long flight.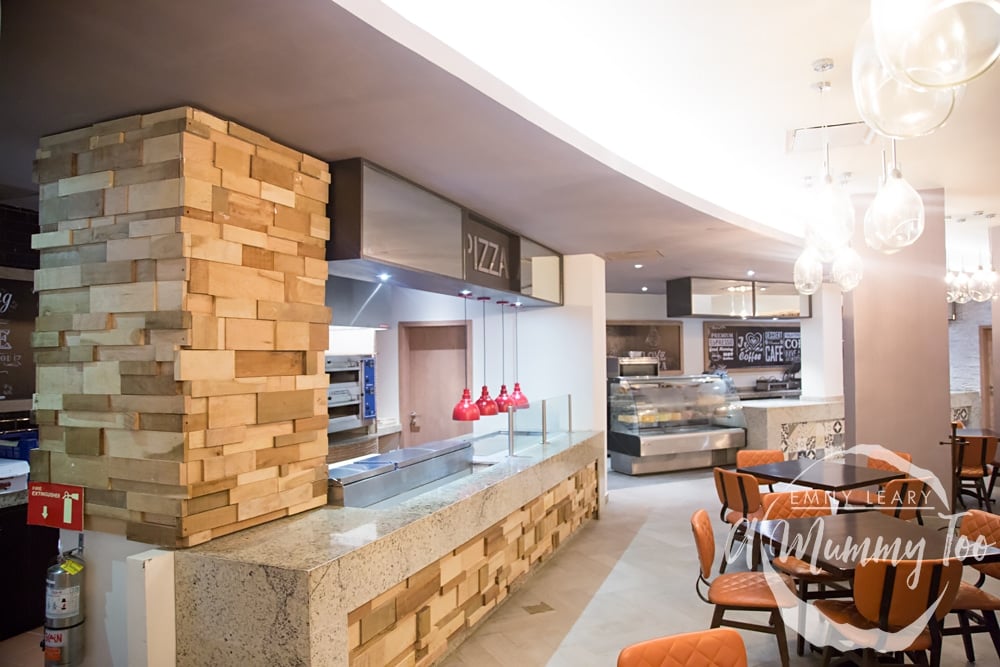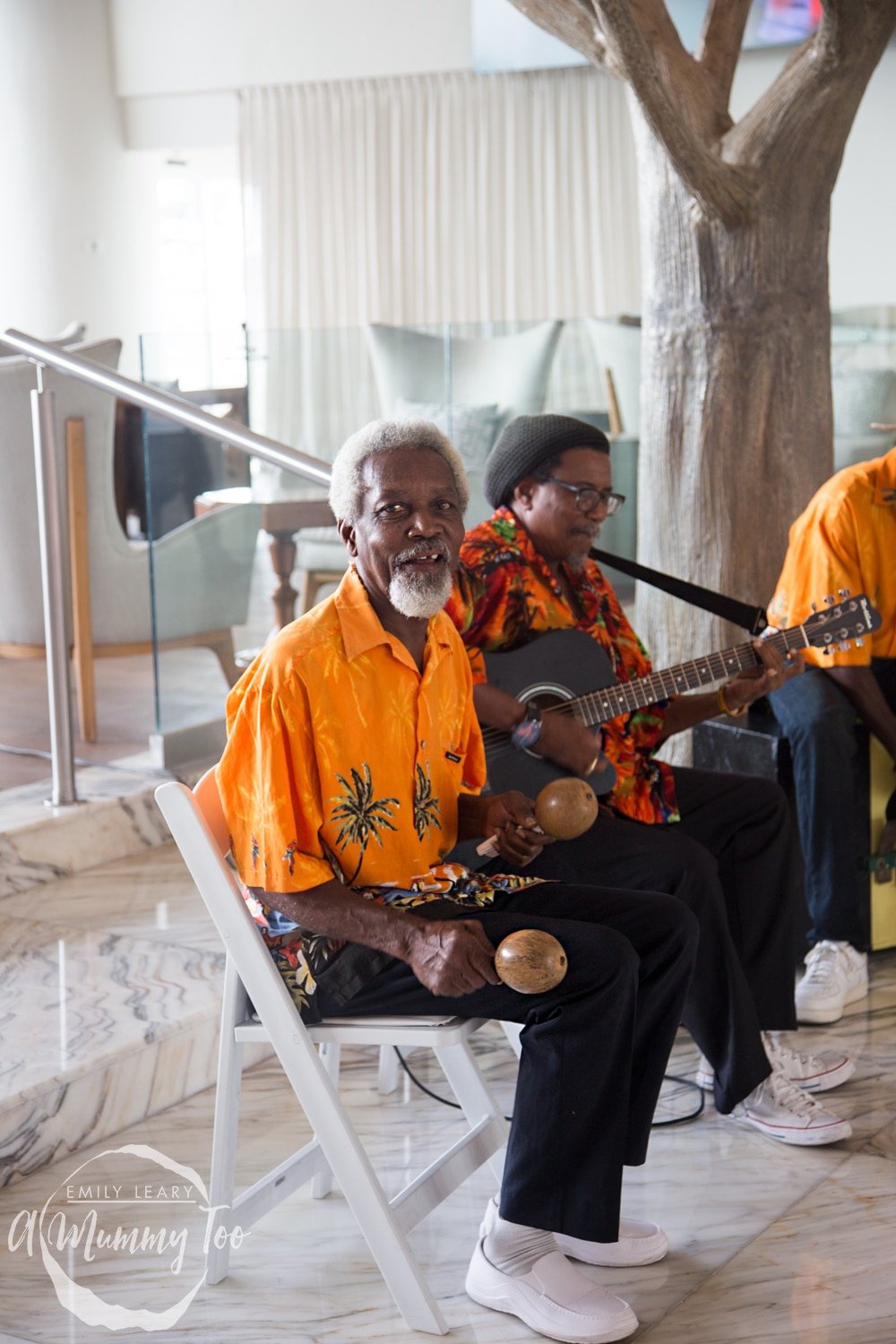 For breakfast, we favoured the buffet, which was packed with a huge range of options, from simple favourites such as a pastries and cereals, to treats including cooked-to-order pancakes, waffles and omelettes, plus hot Caribbean dishes such as plantain, rice and peas and more.
As you can see the whole place is pretty special, but the surrounding area is just as good – Moon Palace is also only five minutes away from downtown Ocho Rios, which is located on the north side of the island and not far from Columbus Park where Columbus is said to have first found land.
If you love getting out and about you can go even further afield as the Moon Palace has organised trips for tours of nearby cities, which are a great way of soaking up local flavour and if you prefer to stay by the pool then there's also a lovely spa with herbal steam baths, massage sessions and a ton of other services with professionally trained staff.
And if you have younger children there's also a well equipped playroom open from 10am-10pm every day.
Our room
Our hotel room was as stunning as the rest of the hotel – spacious, clean, crisp and well-equipped.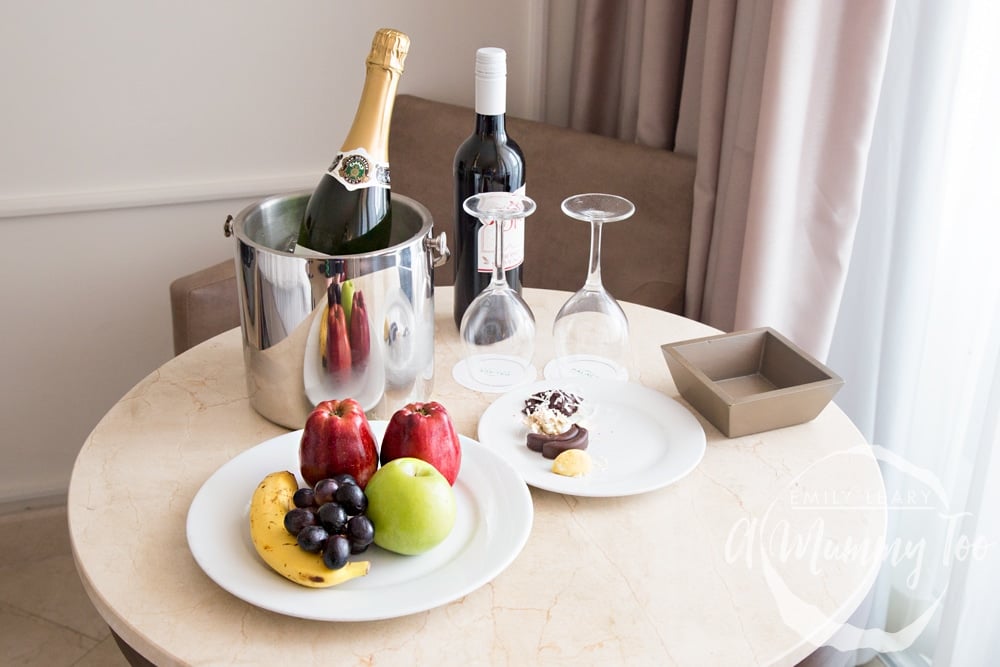 A morning at Mystic Mountain, Ocho Rios
When we planned our trip, we'd all agreed that a day up in the rainforest at Mystic Mountain sounded like a once in a lifetime experience that none of us wanted to miss.
One thing we hadn't expected: The Sky Explorer, a four person, jump on chairlift that took us gently to the top of the mountain. To be completely honest, I was quite scared getting on, but we didn't have time to think about it before we found ourselves high above the rainforest canopy, marvelling at the scenery along the way.
When we arrived at the top, the adventure wasn't over as we got to go bobsledding! Now anyone who's seen Cool Runnings will be delighted to learn that you can do such a thing in Jamaica – the ride was inspired by the famous 1988 Jamaican bobsled Olympic team.
Now of course, you don't actually bobsled along the ground. Instead, you whizz along a track and it really is tons of fun. Bobsleds can be connected, so I travelled with Jay behind me, and Mark rode with JD behind him. At one point, Miss J called, "Goodbye Earth, nice knowing you!", which gives you an idea of how exhilarating it was!
In between the excitement, we had time to explore the flora and fauna, and we spotted this lizard which looks like it's just about to finish shedding its skin, which is something I haven't seen before! If you know more about these things, do let me know in the comments!
We also took a climb up to the Mystic Lookout Tower – a perfect spot to get a stunning 360 degree view of the rainforest.
Back down the stairs and beside the bar, there's an inviting waterside and infinity-edge pool. It looked amazing and if we had another day here, we would have loved to have tried them out.
Rested after the initial excitement, we kicked off the highlight of the visit for me and the reason I was so keen to visit Mystic Mountain: zip-lining!
After kitting up in harnesses, hairnets and helmets, it was time to travel down the mountain in style, whizzing through the rainforest canopies on a zip line, shooting from one platform to another, totally immersed in the sights and sounds of the canopy.
Jay was so brave as we travelled from zip line to zip line – one over 70m long.
Not everyone is lucky enough to see a rain forest in their lifetime, especially one as beautiful Jamaica has to offer, but seeing it from 700 feet and at high speed is particularly remarkable.
And it wasn't at all scary as we knew we were very well looked after and we were simply having too much fun to worry!
The zipline took us most of the way down the mountain, so from there you just take a short chairlift back to the bottom. The perfect end to a perfect adventure
Next time…
Make sure you subscribe so that you don't miss part two! In the next instalment coming soon, you'll learn about what we got up to when we stopped for lunch at Miss T's Kitchen, took at cooking class at Stush in the Bush and visited Dolphin Cove.
This was a press trip with all travel, accommodation and activities provided by Jamaican Tourist Board.