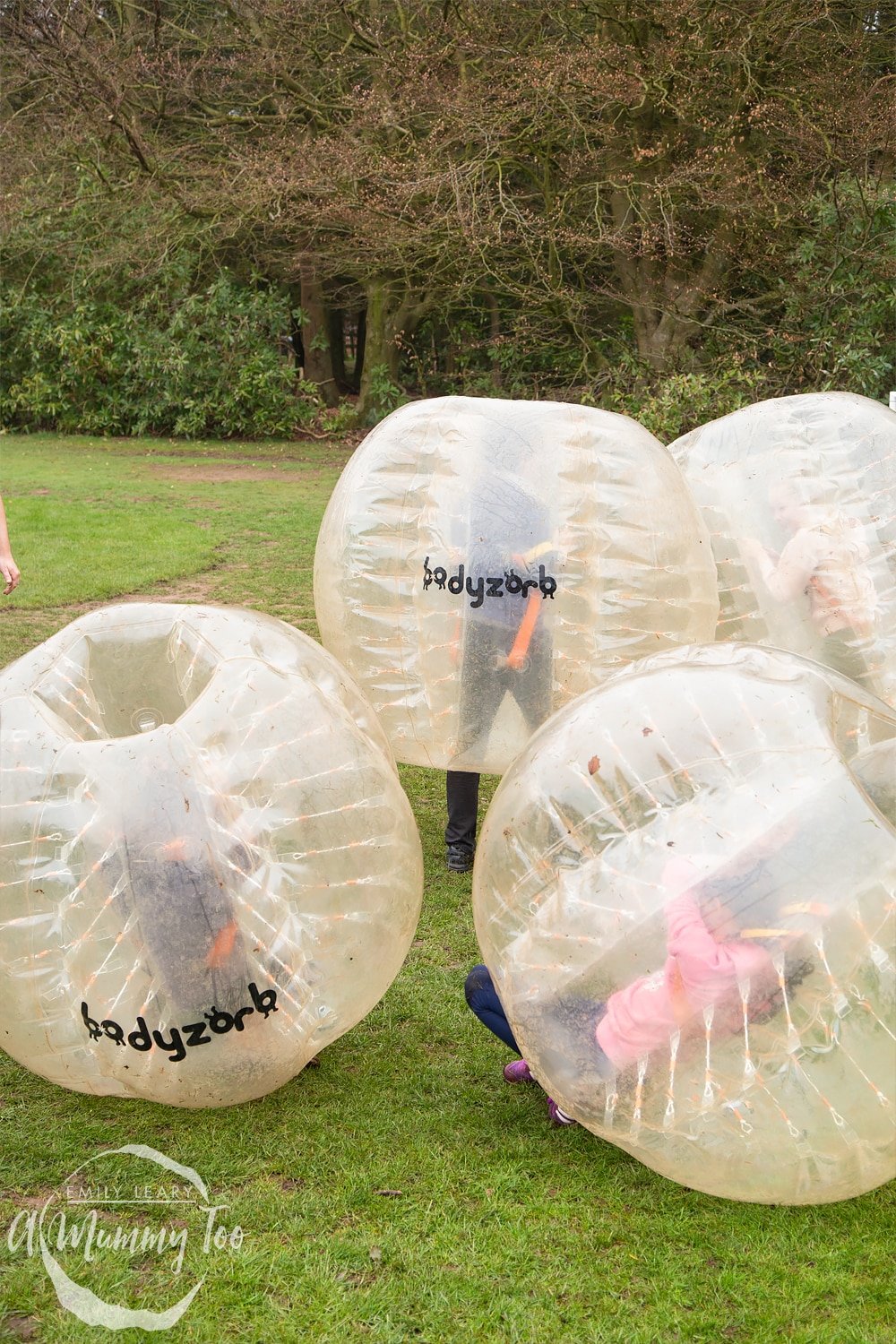 Fancy a UK break in gorgeous surroundings with plenty to do?
Nestled in 47 acres of woodland in the Derbyshire Peak District is Landal Darwin Forest. This 5-star luxury lodge resort is one of the top-rated holiday parks in the country, and Mark, JD, Jay and I recently had the pleasure of spending a complimentary long weekend on site.
We jumped at the chance to visit Landal Darwin Forest as it's only a short drive from our home in Nottingham, and is situated in a genuinely idyllic location with incredible onsite attractions and facilities. It's also perfectly located for exploring the surrounding areas such as Matlock and Chesterfield so we could choose to do as little or as much or as little as we wanted.
The Lodges at Darwin Forest
There are a wide range of luxury lodges at Darwin Forest suitable for solo parties and couples right through to families and groups. Darwin Forest also offers a range of pet-friendly and spa / hot tub lodges.
The Meadow
We spent our three-night stay in The Meadow, which we chose because it's a bit of the way in an exclusive area within Darwin Forest, made up of just three luxury lodges.
Each lodge has its own unique style and is furnished with exquisite furnishings as well as an outdoor hot tub for that added bit of luxury and relaxation.
The Meadow consists of two three bedroom lodges sleeping six and one two bedroom lodge sleeping four. We stayed in the Horizon Spa which includes...
A fully integrated kitchen including a coffee machine, fridge, freezer, washing machine and wine cooler.
Open plan lounge area with feature fire and large flat screen TV.
Two bedrooms, one with an incredible kingsize bed, flat screen TV and luxury ensuite shower room with his & hers sinks and another twin room with another flat screen TV and en-suite with freestanding bath and shower.
A large veranda with a hot tub, perfect for relaxing on those summer evenings. We were all particularly excited about this as, believe it or not, none of us had ever been in a hot tub before - in fact, we used it twice a day every day while we were there!
Darwin Forest Activities & Amenities
There's a whole host of incredible activities at Darwin Forest, including plenty suitable for adults, children and families.
Activities can be booked upon arrival or online - Darwin Forest recommends booking activities in advance online, especially during peak season.
We sat down a couple of weeks before we went and planning in our schedule, opting for morning activities for the most part, which meant we could swim or just explore onsite freely in the afternoons.
Body Zorbing
JD and Jay had an incredible time body zorbing, which involved them and two other kids all running around in giant inflatable balls for an hour!
Their guide helped them learn how to get in, stand up, and how to recover if they fell, and then once they had their confidence, he gave them a series of games and challenges to complete.
The kids were very wet and muddy by the end, but glad they gave it a go!
Fencing
Jay and JD also had the pleasure of learning the fancy footwork and technique that comes with fencing. Again this activity lasted an hour and was really affordable at just £8 per person.
While both of our kids are adventurous and often to be found challenging themselves, fencing is a contact and combat sport, which is something they've never done before.
Happily, the trainer was really lovely and encouraged them with clear instructions. Mark and I were amazed how quickly all the children improved their technique within the hour.
Archery
Shockingly as a family from Robin Hood's home turf, we'd never tried archery before, but we were all so keen to try it that I decided to book us two sessions on two different days so that we could really get into it.
Our trainer for the first session was the same guy who ran the zorbing session, so the kids were pleased to see a friendly face. We shared the session with one other family and this time we'd booked both the kids and adults to take part.
We were given a lesson on safety and technique and then allowed to take shots at the target a few times each before having a go at a few games with a bit of friendly competition.
As expected, we all loved it and couldn't wait to get back on the final day to do it again. This time, there was a different but equally brilliant trainer and another family. The games were different this time and we all enjoyed the challenge.
In fact, we're now looking to find some classes locally so that we can do it regularly!
Swimming
The indoor swimming pool is complimentary to all guests of Darwin Forest and as is always the case when we go to a resort, it was the very first place the kids wanted to visit.
The pool isn't as full of bells and whistles as some other resorts but to be honest, we liked it better this way. It was warm, spacious and we were able to play and swim happily until our fingers and toes wrinkled.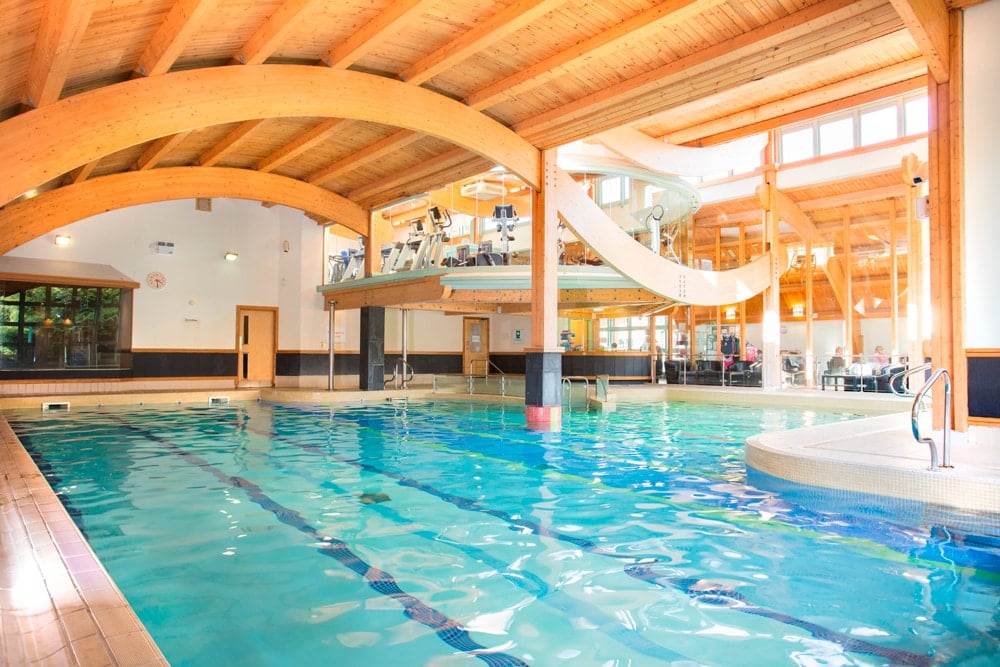 Additional experiences in the pool, such as snorkelling, mini jet skis and water walkers (zorbing on water) are available for an additional cost at specific times. We're planning to give these a go next time!
There's also a sauna but with the kids, I didn't get a chance to try it out.
Onsite Resturants & Cafés
There is an onsite café and a pub at Darwin Forest, which I think is plenty, especially as there is also a small grocery shop onsite and the lodges are equipped for self-catering.
Explorers Café
The Explorers Café is perfect for lunch or post-swim snacks. It's joined to the Little Monkeys play area, which is suitable for younger children and great place to have a sit down while the toddlers burn off some energy.
The café itself offers milkshakes, soft drinks, kids' meal deals with a sandwich, raisins and drink, and a selection of hot meals such as burger and chips, or panini.
It's relatively basic food, but tasty and affordable.
Foresters Inn
Open to park guests and the general public, Foresters Inn is a good sized pub offering an extensive range of locally sourced food and drinks that should keep the whole family happy.
With quick service, generous portions and tasty dishes, it certainly satisfied us!
There are options on the menu if you're vegetarian, and they also gluten-free menu. I had a veggie butternut squash curry which came with rice, popadoms, chutney and naan bread. More than I could eat!
There's also a very decent children's menu, and I was pleased to see that Jay's meal came with plenty of salad as standard.
Just outside of the pub is the children's play area, so again if you have a brood desperate to burn off energy while they wait for their food to arrive, you're all set.
The Foresters Inn also serves afternoon tea from 1pm until 4pm, Monday through to Saturday. This must be booked at least 24 hours in advance and can be done online.
We didn't get a chance to do this, but we did sample the desserts during our meal and they were excellent - I highly recommend the Bakewell slice.
We would recommend Landal Darwin Forest without hesitation. The location is gorgeous, the accommodation is first-rate, the onsite activities are extensive and affordable, the staff and friendly and helpful. It's everything you could want from a forest holiday.
We had a lovely, relaxing time at Darwin Forest and wouldn't hesitate to visit again in the future. In fact, we're in the process of booking to go again.
We stayed at Landal Darwin Forest free of charge but paid for all activities and meals. All words and opinions are our own and always honest.