They say you eat with your eyes, but of course that doesn't just mean the 'sculptural' elements of a dish, and I think we all find the the right mix of colours rather 'tasty'! Going by colour can actually be quite a fun way of thinking about food too, so this week let's celebrate all the wonderful variation nature gives to us, not just in taste and shape, but in its amazing colour palette too.
This is THE place to link up your recipe posts for lots of tweet, comment and Pinterest love. At the bottom of this post is the latest #recipeoftheweek 'linky' – use it to add any recipe posts you would like to share.
Remember, to enter #recipeoftheweek, your posts don't have to follow a particular theme – absolutely all recipes are welcome every single week :)
But first, here are my selections from last week's entries.
Raspberry and White Chocolate Ice Cream
Searching for Spice's wonderfully pink home made ice cream is everything you could want – sweet, creamy and fruity.
Gluten-Free Funfetti Waffle Cake
Strength and Sunshine's waffle cake is full of colour and taste, as well as being vegan and top 8 allergy-free.
Strawberry Salsa
Appliance House Blog's strawberry salsa is a mix of reds, yellows and greens thanks to a wonderful mix of fruit and veg.
Vegan Strawberry & Pistachio Semifreddo
The Vegan Larder's semifreddo is perfect for enjoying in the sun and beautifully bright to look at.
Courgette, mozzarella and Parma ham salad
Lydia Gerratt's salad is just a few simple ingredients freshly prepared which makes a treat for the eyes and the tongue.
Salmon Nicoise Salad
Light, fresh and tasty Food Blogging Collective's salad is full of deep greens, reds and pinks.
Lemon, Ginger & Dark Chocolate Tart
Beautiful, bright yellows combine with rich browns for Gluten Free Alchemist's delicious tart.
No Bake Pineapple Tartlets with Passion Fruit
Both the tart and the pineapple curd are a wonderfully coloured spot pattern in The Foodie Journey's tasty dessert.
Strawberry Muffins with White Chocolate Drizzle
Jo's Kitchen Larder's delicious muffins with a perfectly red strawberry and white glaze is a wonderful sweet treat.
Beetroot Hummus
Proper Foodie's hummus is wonderfully pink and fantastically creamy thanks to the baby beets and pickled beetroot.
Retro Iced Gem Cake Tutorial
As usual Icing Insight's cake is perfectly iced, perfectly pink and perfectly delicious.
Now, on to #recipeoftheweek…
Got a recipe to share? Join in with #recipeoftheweek!
RECIPE OF THE WEEK IS FOR EVERYONE – there is no theme, just join in.
You can add any of your recent recipe posts to #recipeoftheweek. Here's all the info you'll need:
Link up any of your recipe posts using the linky below – click the blue button that says 'Add your link'. All recipes are welcome, old or new. There is no theme, just please don't re-add posts you've added before
Add the "Recipe of the Week" badge to your post so that readers can find other great recipes (the code is at the bottom of this post)
Join me in taking time to read, comment, Stumble and/or Pin some of the other entries, if you like them. I read, tweet & pin everyone's and discover amazing new recipes along the way
Come back next Monday and we'll do it all over again
I also pick my favourite entries to showcase the following week.
Enjoy!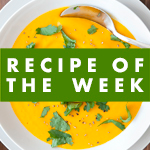 [html]
<div align="center"><a href="https://www.amummytoo.co.uk/amazing-colours-recipeoftheweek-9-15-jul"><img class="alignnone" src="https://www.amummytoo.co.uk/wp-content/uploads/2013/01/recipe-of-the-week.png" alt="Link up your recipe of the week" width="150" height="150" /></a></div>
[/html]