ASK Italian, one of the UK's leading casual dining restaurant brands, with over 110 restaurants throughout the country, has launched a new kids menu, and we went down to the Nottingham branch to try it out.
From top-your-own pizzas to tip-and-top ice cream, ASK Italian's new kids menu is fun, authentically Italian and features some tasty new dishes designed especially for little tummies.
ASK Italian's ethos is that family meals are about spending quality time together, and so they strive to create a family-friendly atmosphere in every restaurant. My little family can definitely vouch for that as we've always had a brilliant experience, having often dined at the Nottingham and Lincoln stores.
When you arrive, they get the menus and crayons over to the table straight away, and serve the kids' food first to keep them happy. You can also have highchairs and smaller cutlery if you need them.
The special summer edition kids menu comes with some games and activities on the back, as well as two pop-out finger puppet characters Luca and Lucia, plus a blank puppet template for kids to draw themselves.
If your kids are particularly proud of their art at the end of the meal, they can even enter it into a nationwide colouring competition,to be in with a chance of winning a £50 family meal voucher.
The kids' starters came really quickly and consisted of sensibly portioned plates of garlic bread soldiers, dip and carrot and cucumber batons.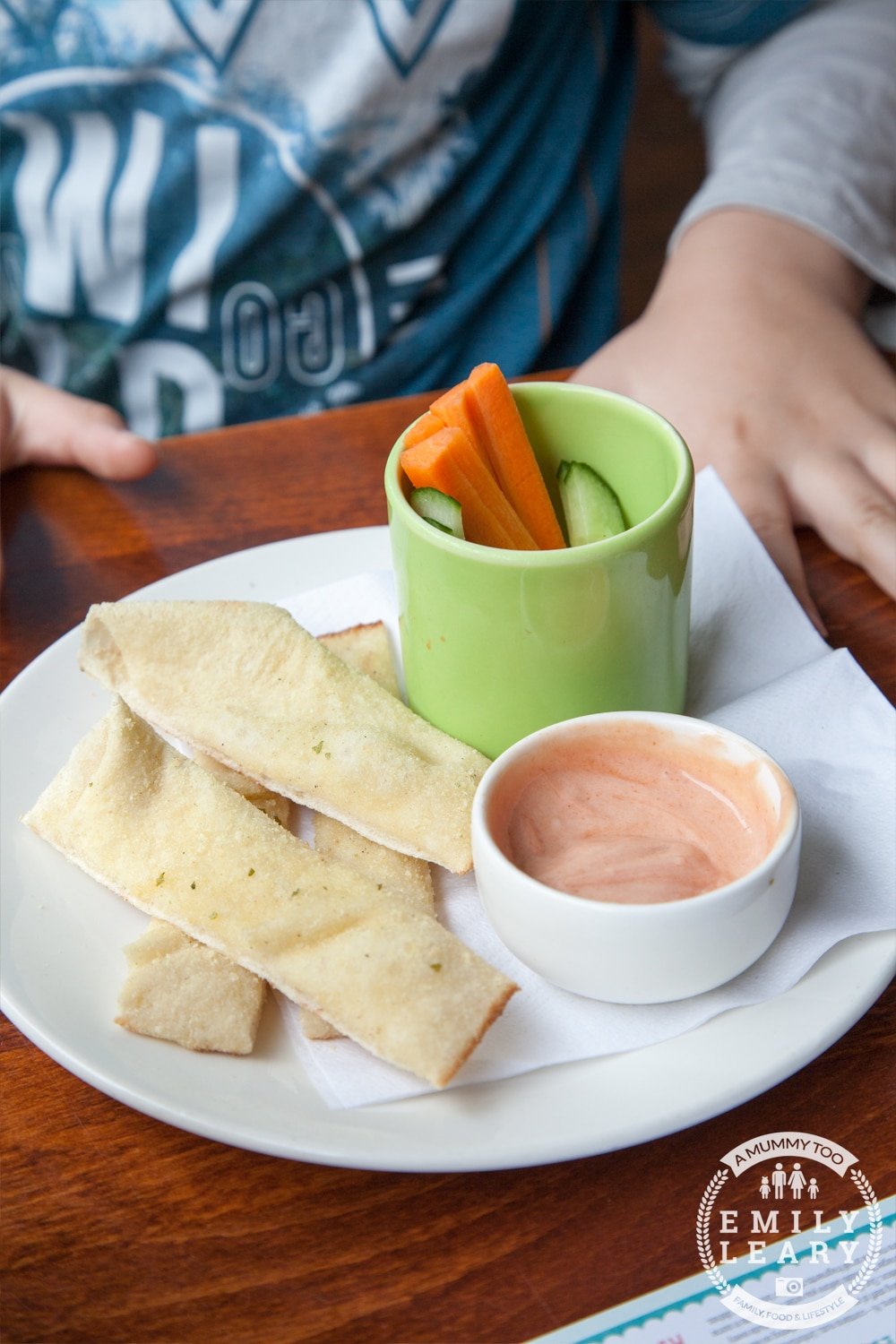 Pasta options on the new ASK Italian kids' menu include Butterfly Pasta with Chicken and Broccoli Butterfly, Spaghetti al Pomodoro, Penne alla Bolognese and Spaghetti Carbonara, which all sound great, but our kids LOVE pizza, so they opted to 'top their own'. The pizzas that arrived had lovely thin bases and tasted great.
And isn't this an amazing kids' dessert? It's ASK Italian's new Tip & Top Ice Cream, where kids choose a scoop of vanilla, strawberry or chocolate gelato, and it comes served with hazelnut meringue, fresh strawberries, mini marshmallows and sprinkles for them to 'tip & top' as they like. JD and Jay were very impressed.
If the kids don't fancy ice cream, other menu choices include mixed fruit, a fruity ice lolly or a chocolate pizza, made with a sweet dough topped with hazelnut spread, strawberries, marshmallows and sprinkles.
Of course, we adults had to sample some dishes too, so I ordered the Fettucini con Melanzane, which features grilled, marinated aubergines in a rich tomato, garlic and basil sauce, finished with grated ricotta salata cheese. It's a slightly oily dish so probably not diet-friendly but very, very tasty and suitable for vegetarians.
Meanwhile, Mark had the Linguine Carbonara which was also superb, flecked with crispy pancetta in a rich creamy sauce, topped with shavings of Grana Padano.
Overall, we had a great meal and will definitely be going back again.
ASK Italian provided our review meal and is providing the prize.