Last week's #recipeoftheweek entries had so many desserts in that weren't just super tasty but also just absolutely wonderful to look at. So from hidden treats and candied fruits, through to chocolate nests and decorations that are as much art as icing, you're bound to find something to enjoy this week as we celebrate some truly beautiful desserts.
This is THE place to link up your recipe posts for lots of tweet, comment and Pinterest love. At the bottom of this post is the latest #recipeoftheweek 'linky' – use it to add any recipe posts you would like to share.
Remember, to enter #recipeoftheweek, your posts don't have to follow a particular theme – absolutely all recipes are welcome every single week :)
But first, here are my selections from last week's entries.
Watercolour Cake
Icing Insight's lightly spiced cake is almost as beautiful on the inside as it is the outside with layers of moist sponge.
Mini Blood Orange Curd Tarts
Once Upon a Food Blog's custard tarts combine smooth tangy curd and crisp pastry topped off with a lovely candied blood orange slices.
Vegan Chocolate Banana Mousse
Everyday Healthy Recipes' mousse is rich, creamy and full of flavour.
Dark Chocolate Cheesecake
Courtney's Cookbook's dark chocolate cheesecake is simple, delicious and lovely to look at.
Homemade Gluten-Free Teddy Grahams
Strength and Sunshine's graham crackers are super cute and super moreish.
Easter Nest Cupcakes
How perfectly did The Baking Explorer's bird nest cupcakes came out? I love the chocolate nest frosting.
Blueberry & Lemon Bakewell Cake
Curly's Cooking's topping of lemon icing and flaked almonds turns a delicious cake into a beautiful one too.
Mocha Cake
Glutarama's vegan and gluten-free mocha cake has a rich chocolate topping that really stands out.
Hidden Clover Cake
Sew historically's cake has a hidden treat throughout every slice – a tasty four leaf clover!
Now, on to #recipeoftheweek…
Got a recipe to share? Join in with #recipeoftheweek!
RECIPE OF THE WEEK IS FOR EVERYONE – there is no theme, just join in.
You can add any of your recent recipe posts to #recipeoftheweek. Here's all the info you'll need:
Link up any of your recipe posts using the linky below – click the blue button that says 'Add your link'. All recipes are welcome, old or new. There is no theme, just please don't re-add posts you've added before
Add the "Recipe of the Week" badge to your post so that readers can find other great recipes (the code is at the bottom of this post)
Join me in taking time to read, comment, Stumble and/or Pin some of the other entries, if you like them. I read, tweet & pin everyone's and discover amazing new recipes along the way
Come back next Monday and we'll do it all over again
I also pick my favourite entries to showcase the following week.
Enjoy!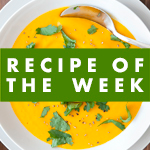 [html]
<div align="center"><a href="https://www.amummytoo.co.uk/beautiful-desserts-recipeoftheweek-12-18-mar"><img class="alignnone" src="https://www.amummytoo.co.uk/wp-content/uploads/2013/01/recipe-of-the-week.png" alt="Link up your recipe of the week" width="150" height="150" /></a></div>
[/html]