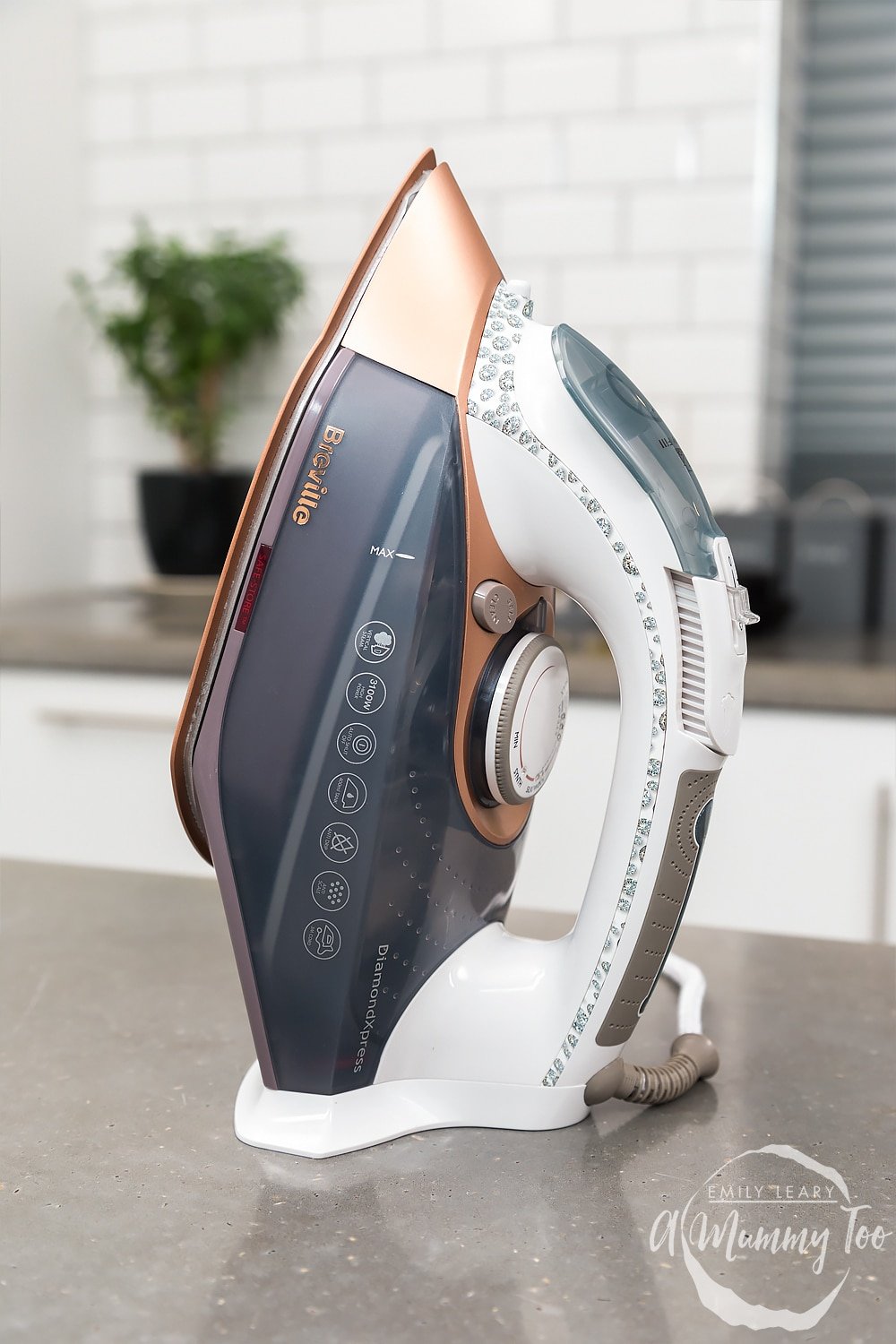 Everyone has chores they can't stand, chores they can put up with and, if they're lucky, a chore or two that they quite like.
If you're very lucky, you'll have a partner, flatmate or family member with a few different chores on the 'don't mind doing' list, and together you'll be able to divvy up the household chores to everyone's satisfaction.
So what are the chores I love, and what are the chores I love to hate? Well, it will surprise absolutely no one to learn that I love cooking, and will take on the task of meal prep in any situation. I don't even mind the tidying up afterwards, as long as Mark steps in to deal with the washing up...
But the household task I love to hate the very most is washing clothes. Why? Because there are so many steps and it's so time consuming, and you never, ever get to the bottom of the basket!
After collecting clothes from the laundry basket (as well as all those pieces of clothing strewn around the kids' rooms) and shoving them into the washing machine, there's then an hour's wait before pegging them out, draping them over radiators or stuffing them into the tumble drier.
And then it's time to commence with load number two. But of course, everything seems to take longer to dry than it does to wash, so as the loads go on, you end up playing a complex game of household Jenga: wet clothes in baskets, overflowing radiators, washing and dryer machines rumbling in tandem, and towering piles of clothes in the ultimate state of limbo as they await the final stages of their journey: being ironed and/or put away.
So after all that, I couldn't possibly enjoy ironing, could I? Actually, that part I quite like!
You see, we don't iron everything. We're not the kind of family to press underwear and tea towels. Even the children's uniforms are those special anti-crease ones. Anything for an easy life. But that means when I do need the iron for an item I really want to look nice, I enjoy the satisfaction of a job well done - a job that requires a good quality iron.
Recently, our iron was killed in a dramatic accident involving a high shelf, a hard floor and a clumsy me. Luckily, the only casualty was the iron, but since I had a meeting the next day, in desperation, I grabbed a cheap iron from the supermarket. Now, I admit a bad workwoman blames her tools, but the importance of investing in a decent iron was brought into sharp relief that day. It just didn't do the job.
So let's agree that after that harrowing experience, I was well and truly ready to put the Breville DiamondXpress (RRP £59.99) through its paces.
First things first, let's take a look at this beauty. How often do you see a ROSE GOLD iron?! Not often, eh? It's certainly the first time my iron has matched my watch.
So it wins points for looking prettier than your average iron, but functionality is what really matters, and the Breville PressXpress doesn't disappoint with a range of smart features.
Filling up the (really big) 400ml reservoir is easy and I managed to do it successfully without blasting water everywhere (clumsiness is my default style).
If you live in a hard water area, you'll be pleased to know this iron has a self clean function, available at the touch of a button to reduce wear, resist scale, and keep everything working well.
Have you ever had to iron a fiddly item and found that the cord on the iron won't reach all sides, so you end up rotating the ironing board? The cord on the Breville DiamondXpress iron is 3m long so I can actually move around easily.
For those rushed mornings (i.e. every morning), where you don't have a single second to spare, I'm happy to report that this iron is very quick to heat up. Also, the temperature indicator light is on the handle instead of hidden underneath it on the body like most irons, so it's much easier to see.
The soleplate is huge and very, very smooth to use. I was reminded of my ceramic hair straighteners while using this iron - you know what a revelation they are after moving from metal straightening plates? Well this is the same deal, but for your clothes. And it's not called the DiamondXpress for nothing, there are real crushed diamonds in the soleplate to improve glidability (I didn't make that word up) and durability!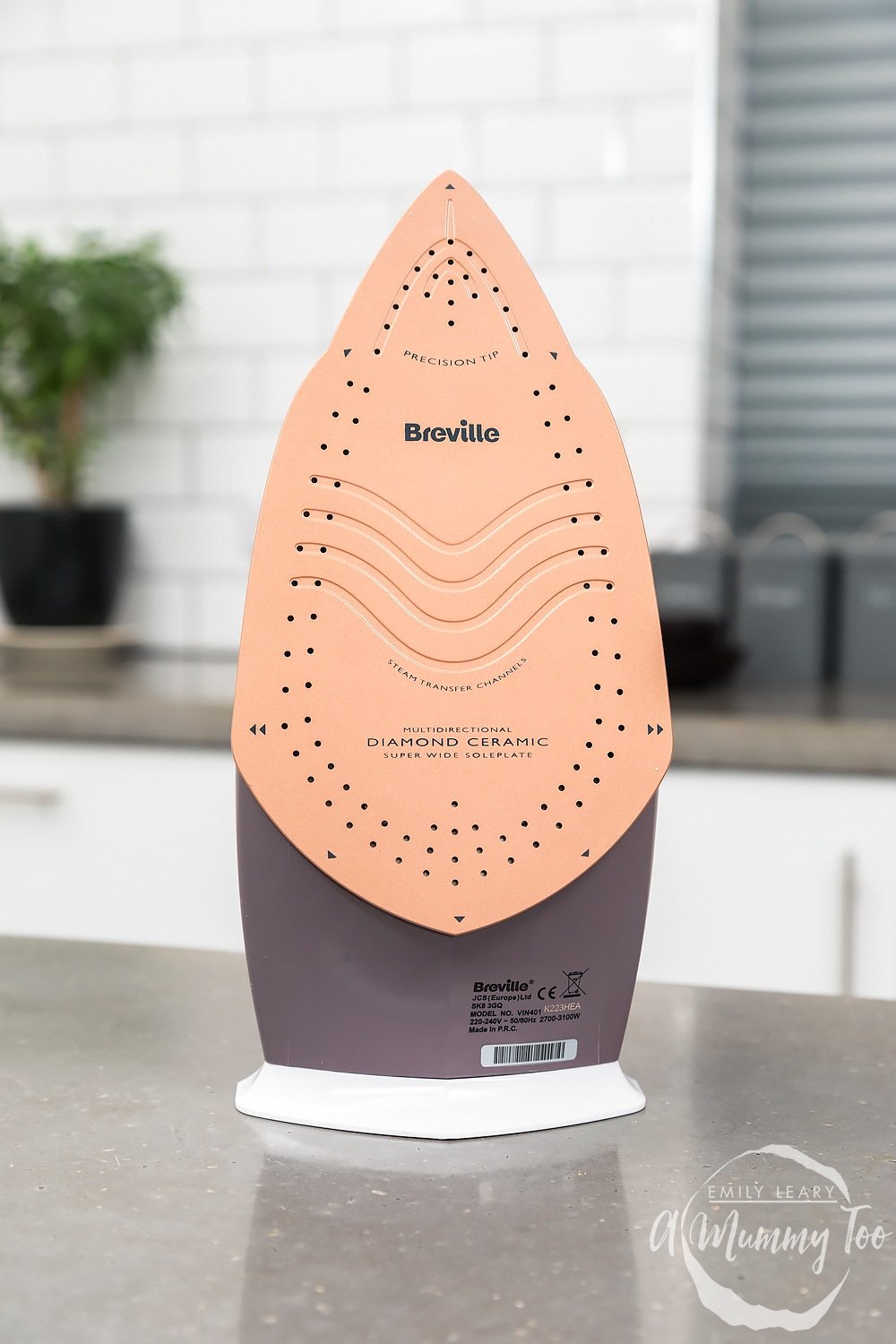 If my earlier story of laundry woes was familiar, then you're probably also familiar with heavily creased clothes that came out of the dryer still warm and since have spent a bit too long in the basket. These are the items that need to be ironed, and they need steam.
Pleasingly, when you pair steam with the ceramic soleplate, it glides over the clothes like a dream. Have a look above at the grooves on the soleplate. They're 'steam transfer channels' and they're there to divert the steam so you don't need much pressure to zoom along, getting out creases. And it's directed across the whole of the wider-than-average soleplate, so it works really well on large areas, while the nicely tapered tip ensures you can get into tight corners.
You can also vary the amount of steam you use via a slider on the handle, so you can use steam on more delicate items without overdoing it.
I think Breville might also have a camera in my house, as they seem to have clocked that I typically end up leaving my iron out for hours as I have no idea when it is safe to put away. As such, they've fitted a Safe-Store heat indicator, so now there are no excuses! They're also an auto shut-off feature to prevent overheating during use, so that's another tick for peace of mind.
The Breville DiamondXpress does the job and looks good doing it. And that's all you want from an iron, right?
Pin for later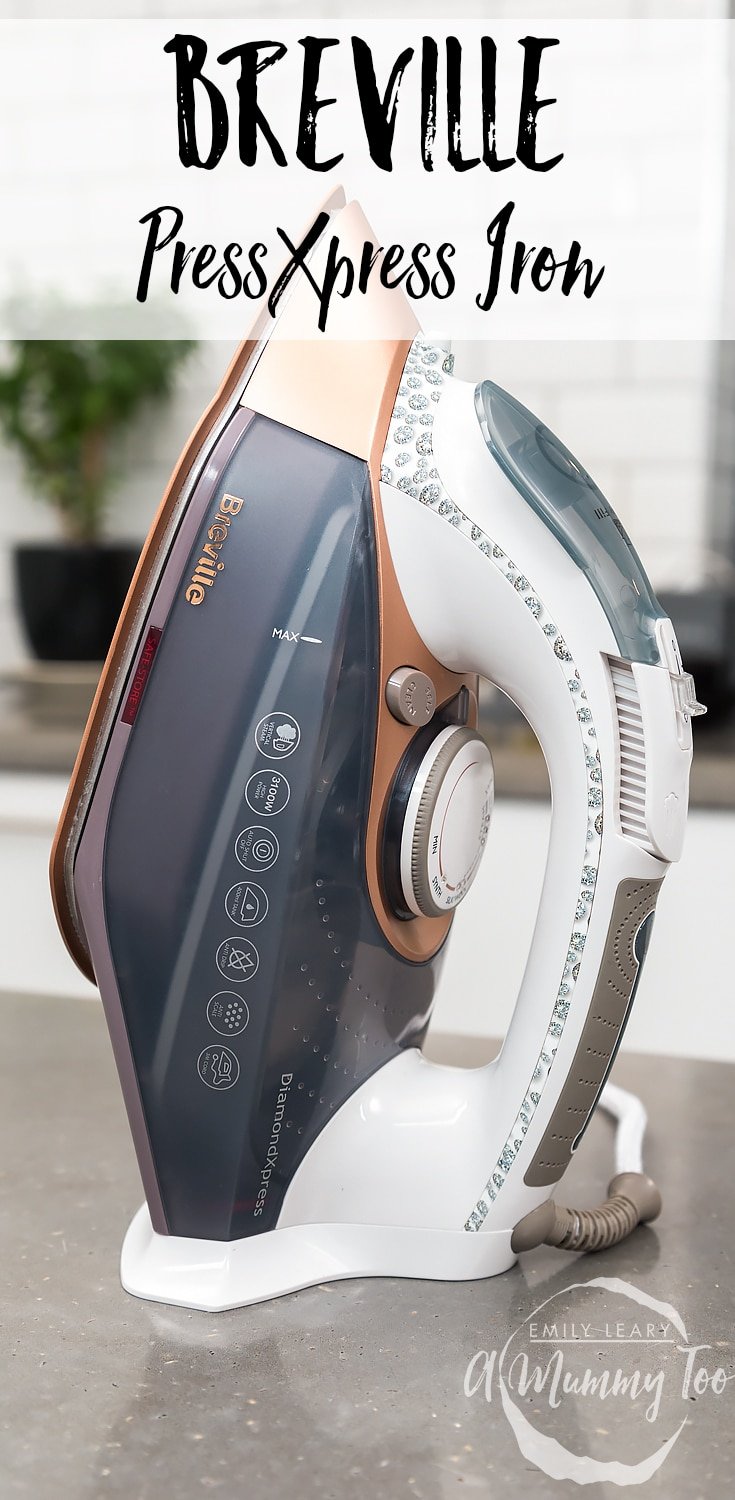 This is a commissioned post for Breville.
Get Your Kids to Eat Anything
My debut cookbook, Get Your Kids To Eat Anything is available now from all good bookshops!
It's so much more than a cookbook, it's a 5-Phase programme designed to take you through a meaningful, simple and sustainable journey to end fussy eating.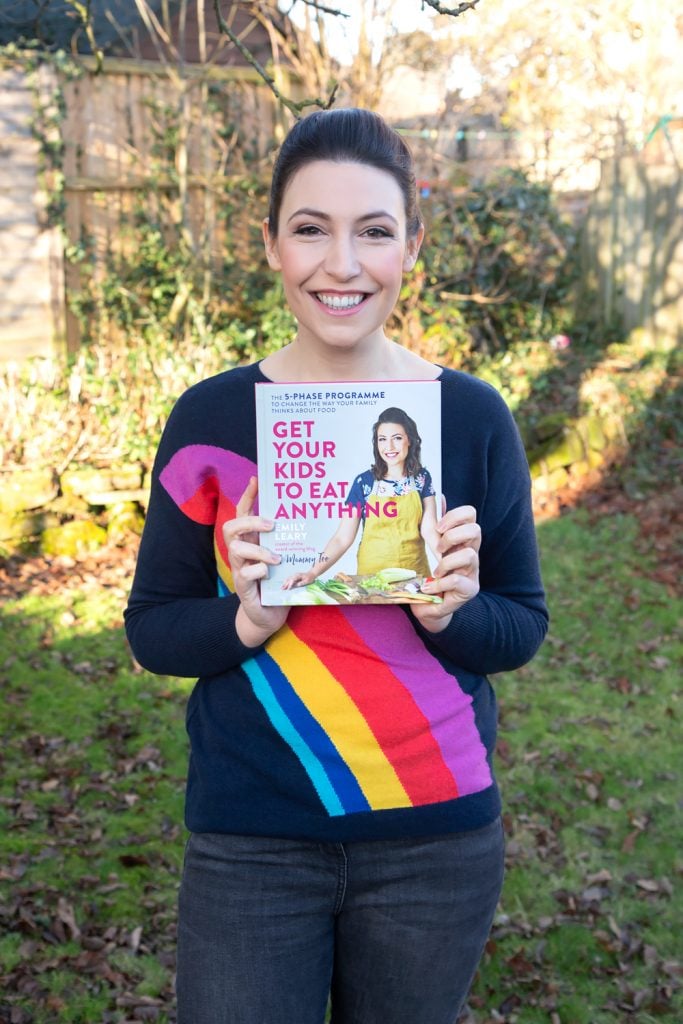 Since its release in March 2019, Get Your Kids To Eat Anything has been changing mealtimes in households across the country and has become an Amazon #1 best-seller.