Delicious, versatile and cheap, the humble potato has been celebrated for hundred of years as the go to vegetable for anyone in need of something extra tasty. To that end this week's #recipeoftheweek  is dedicated to celebrating all things potato – you might just be surprised just how many different ways there are to prepare it!
This is THE place to link up your recipe posts for lots of tweet, comment and Pinterest love. At the bottom of this post is the latest #recipeoftheweek 'linky' – use it to add any recipe posts you would like to share.
Remember, to enter #recipeoftheweek, your posts don't have to follow a particular theme – absolutely all recipes are welcome every single week :)
But first, here are my selections from last week's entries.
Rustic Rosemary Thyme Mashed Potatoes
If you've never tried really flavourful mash you're in for a treat with Strength and Sunshine's mash, with thyme, rosemary and onion power. It's also vegan and gluten free, getting its creamness from and coconut milk and olive oil.
Shepherd's Pie with Pumpkin, Turkey and Spiralized Potatoes
Potato spaghetti – all the flavour with twice the fun! A great way of adding an extra crunch to a meal and the kids will love the usual shape of the potato of Everyday Healthy Recipes's delicious shepherd's pie.
Healthy Fish and Chips
Hand-cut and baked chips with salt and vinigar are delicious in their own right, but combine it with Proper Foodie's chunky haddock fillets coated in breadcrumbs and you're in a for a real treat!
Crispy Cast Iron Potatoes
Your time spent peeling and slices a few potatoes will be well rewarded once you get this crispy and delicious side out of the oven. Homemade & Yummy also adds a hint of paprika too for a little kick.
Mashed Potatoes with Caramelized Onions
Mash with caramelised onions are a match made in heaven, and so easy to make that even young kids can take partin making All that's Jas' delicious creation.
Now, on to #recipeoftheweek…
Got a recipe to share? Join in with #recipeoftheweek!
RECIPE OF THE WEEK IS FOR EVERYONE – there is no theme, just join in.
You can add any of your recent recipe posts to #recipeoftheweek. Here's all the info you'll need:
Link up any of your recipe posts using the linky below – click the blue button that says 'Add your link'. All recipes are welcome, old or new. There is no theme, just please don't re-add posts you've added before
Add the "Recipe of the Week" badge to your post so that readers can find other great recipes (the code is at the bottom of this post)
Join me in taking time to read, comment, Stumble and/or Pin some of the other entries, if you like them. I read, tweet & pin everyone's and discover amazing new recipes along the way
Come back next Monday and we'll do it all over again
I also pick my favourite entries to showcase the following week.
Enjoy!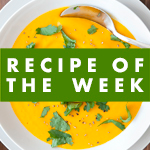 [html]
<div align="center"><a href="https://www.amummytoo.co.uk/celebrating-the-potato-recipeoftheweek-6-12-nov"><img class="alignnone" src="https://www.amummytoo.co.uk/wp-content/uploads/2013/01/recipe-of-the-week.png" alt="Link up your recipe of the week" width="150" height="150" /></a></div>
[/html]