This is the perfect dish to whip up so you can skip dinner at the table and cuddle up on the sofa in front of a film.
It's yummy, very satisfying and made up of:
Baked chilli halloumi 'chips' - slice the chilli halloumi into fingers, bake on a lightly oiled tray at 180c for 10 minutes
Roasted courgette and graffiti aubergines stacks - thinly slice the veg, toss in olive oil and bake on a tray at 180C for 15 minutes until soft, stack
Lemon hummus - blitz 1 washed and drained can chickpeas, 3 cloves of garlic, 2-3 tbsp lemon juice, 3 tbsp olive oil and 1-2 tsp tahini, sprinkle with paprika
Lemon couscous - cook plain couscous according to packet instructions, then add a slug of olive oil and a good squeeze of lemon
Sundried tomatoes
Pitta bread - slice into 1 inch widths
Of course, you could add olives, cucumber, tzatziki etc to the mix - this was just what we had in the cupboard / fridge at the time.
What makes your perfect mezze?
More halloumi recipes to try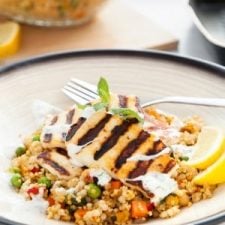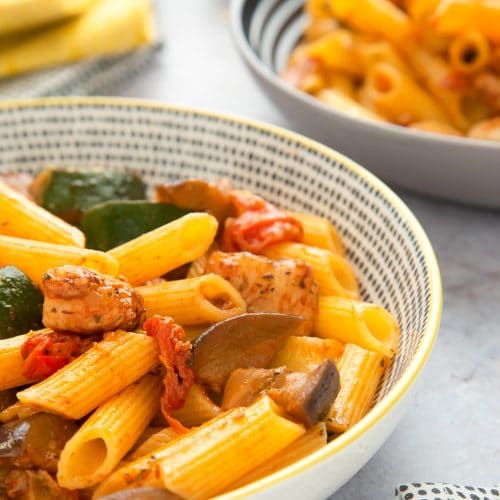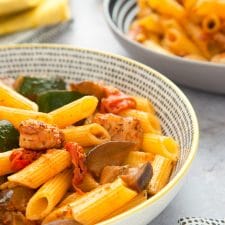 Chilli BBQ halloumi rice
The combination of spicy, smoky, creamy and salty flavours in this halloumi rice is stunning. It's easy to learn how to make halloumi rice. It's gorgeous as a main and would also make a lovely side dish if you're having a barbecue.
Get the recipe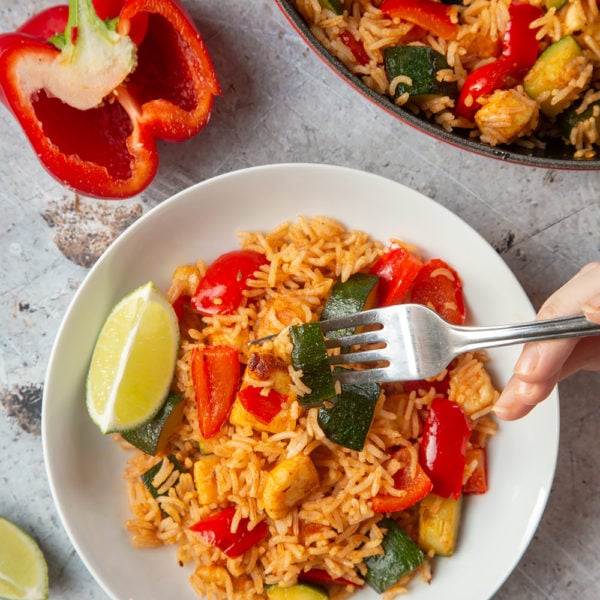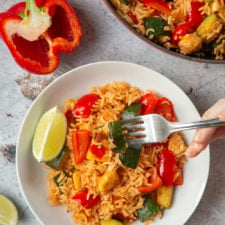 Smokey halloumi pasta bake
This halloumi pasta bake is utterly incredible. It's filling, full of a perfect blend of firm and gooey textures, and it's busting with tomatoey tang, all pepped up with smoked paprika.
Get the recipe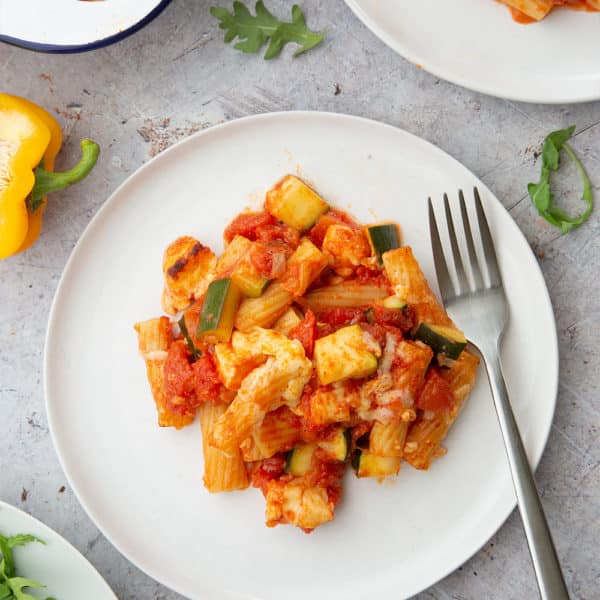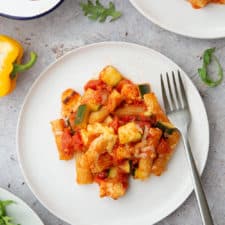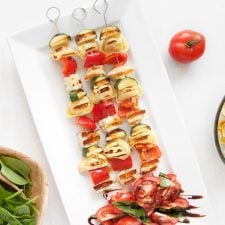 Get Your Kids to Eat Anything
My debut cookbook, Get Your Kids To Eat Anything is available now from all good bookshops!