*gasp* can we make that? And this one. And THAT! – JD, 6
A incredible 51 fabulous recipes were added to #recipeoftheweek last week, including some stunning macarons and mouthwatering minestrone, but in the end, I couldn't resist the temptation of three exceptionally beautiful chocolate recipes. This is chocolate as art…
First up, this pretty and simple recipe for Festive Chocolate Bark from Julie's Family Kitchen. There are pistachios and dried cranberries nestled in that massive slab of milk chocolate. A perfect festive treat. 

Next, this little bit of genius in the form of a giant cupcake shaped Chocolate Pinata from Ghostwritermummy. It looks amazing, doesn't it? Check out her post to see how they made it, filled it with goodies and then gave it a satisfying bash.
And finally, Oreo Button Cookies from Elizabeth's Kitchen Diary. Aren't they just the most darling little things?!
Fancy joining in with this week's #recipeoftheweek? Here's what to do…
Do you have a recipe to share? Come and link up with #RecipeoftheWeek!
If you blog, here's the place to show off YOUR cooking skills! Pick a recipe YOU created from any time at all and add it to the directory below for others to find.
Meaty, vegan, fatty, low-calorie, savoury, sweet – all recipes are welcome, old or new, just please don't add posts you've already added in a previous week. That's the only rule, really!
You share the goods, then I generally go round reading, commenting, Stumbling, Pinning and drooling over everyone's entries.
I then pick my favourite three to feature the following week!
It's that simple – just link up below and let's share the love.
Link up your post using the Linky tool below
Add the "Recipe of the Week" badge to your post so that readers can find other great recipes
Take a little time to read and comment on each other's recipes
Come back next Saturday and we'll do it all over again
Enjoy!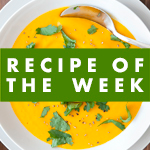 <div align="center"><a href="https://www.amummytoo.co.uk/2013/11/chocolate-recipeoftheweek/?" target="_blank"><img alt="Link up your recipe of the week" src="https://www.amummytoo.co.uk/wp-content/uploads/2013/01/recipe-of-the-week.png" /></a></div>