Cho-ch-lit  bisssss-kit – Miss J, 1
Miss J and I had the house to ourselves this weekend, so we had time for baking fun. We kicked off with some basic chocolate shortbread.
The first batch out of the oven kept its shape well and had a perfectly crumbly, melty consistency and a lovely rich chocolatey flavour, so we decided to take our new letter and number cutters for a spin and these are the results. Fun, eh? What better way to explore the alphabet than by eating it?!
Here's what to do…
Ingredients
270g plain flour
75g caster sugar
150g unsalted butter, chilled
1 tsp vanilla extract
40g cocoa powder
2.5 tbsp water
Biscuit cutters (we used this alphabet sugarcraft cutter set)
Instructions
Put the flour, sugar and cocoa in a large bowl and stir well
Cube the butter and add to the bowl
Rub the mix through until you get an even crumb
Cut in the vanilaa extract and a tbsp of water with a round knife
Add more water (up to 2.5 tbsp total) if needed until you can work the mix into a very short dough
Turn the dough out on to a floured surface – it's a bit too squidgy, wrap and chill it for 10 minutes
Roll the dough to 1/4 inch thick and cut out your men
Bake a non-stick stray at 180C (160C fan assisted) for 8 mins for the little letters, or 15 minutes for 10cm discs, until  firm if pressed
Cool completely on a wire rack and then…EAT!
Fun, yummy, easy, and you probably have all the ingredients in your cupboard already :)
Add your #recipeoftheweek
Do you have a recipe to share? Here's the place you can do it! Pick one from the past week, or any time at all. Meaty, vegan, fatty, low-calorie – all recipes are welcome, just as long as you haven't linked them up to #recipeoftheweek before.
You share the goods, then I generally go round reading, commenting, Stumbling, Pinning and drooling over everyone's entries. It's that simple. So just link up below and let's share the love.
Link up your post using the Linky tool below
Add the "Recipe of the Week" badge to your post so that readers can find other great recipes.
Take a little time to read and comment on each other's recipes.
Come back next Saturday and we'll do it all over again.
Enjoy!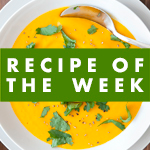 <div align="center"><a href="https://www.amummytoo.co.uk/2013/06/chocolate-shortbread" target="_blank" rel="nofollow"><img alt="Link up your recipe of the week" src="https://www.amummytoo.co.uk/wp-content/uploads/2013/01/recipe-of-the-week.png" /></a></div>