Now we're right in the middle of the colder months I find it a great time to pep up my day with something that tastes like a little slice of pure sunshine… so bring on the oranges, lemons and limes! Their unique freshness and punch lifts up any dish they're in that can't help but bring a smile to my face. So next time the sun has already left the sky by 5PM why not rustle up something from the roundup below, I'm sure it'll brighten your day.
This is THE place to link up your recipe posts for lots of tweet, comment and Pinterest love. At the bottom of this post is the latest #recipeoftheweek 'linky' – use it to add any recipe posts you would like to share.
Remember, to enter #recipeoftheweek, your posts don't have to follow a particular theme – absolutely all recipes are welcome every single week :)
But first, here are my selections from last week's entries.
Rita's microwave lemon curd
Did you know lemon curd can be made int he microwave in just a few minutes? Check out Something Sweet Something Savoury's recipe for a quick and tasty lemon curd.
Orange Smoothie with Carrot and ginger
Searching for Spice's smoothie has two flavours I love working together to make something refreshing and delicious.
4-Ingredient Orange Julius Cocktail
Strength and Sunshine's cocktail is just four ingredients so if you've never made a cocktail before, this is a fantastic choice and there's a kid-friendly version too.
Baked Lemon Curd Cheesecake
How good does Jo's Kitchen Larder's lemon curd cheesecake look? Those sides with that filling and that topping? Heaven.
Easy lime and ginger cheesecake
Cooking with Kids's lime and ginger cake is not just super easy and tasty but has my perfect ratio of topping to base.
Lemon Curd
Jo's Kitchen Larder's lemon curd is made in the traditional way and will last a good couple of weeks in the fridge which makes for a perfect treat on your morning toast.
Now, on to #recipeoftheweek…
Got a recipe to share? Join in with #recipeoftheweek!
RECIPE OF THE WEEK IS FOR EVERYONE – there is no theme, just join in.
You can add any of your recent recipe posts to #recipeoftheweek. Here's all the info you'll need:
Link up any of your recipe posts using the linky below – click the blue button that says 'Add your link'. All recipes are welcome, old or new. There is no theme, just please don't re-add posts you've added before
Add the "Recipe of the Week" badge to your post so that readers can find other great recipes (the code is at the bottom of this post)
Join me in taking time to read, comment, Stumble and/or Pin some of the other entries, if you like them. I read, tweet & pin everyone's and discover amazing new recipes along the way
Come back next Monday and we'll do it all over again
I also pick my favourite entries to showcase the following week.
Enjoy!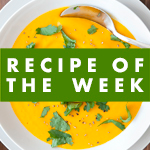 [html]
<div align="center"><a href="https://www.amummytoo.co.uk/citrus-flavours-recipeoftheweek-29-jan-4-feb"><img class="alignnone" src="https://www.amummytoo.co.uk/wp-content/uploads/2013/01/recipe-of-the-week.png" alt="Link up your recipe of the week" width="150" height="150" /></a></div>
[/html]