It's Week Nine of my ten-week Dr Oetker #EvenBetterBaking series, in collaboration the gorgeous Stacey Solomon and this week, I have a simple, but beautifully bright macaroon (or, if you prefer the French spelling, macaron) recipe.
You might have tried making macaroons yourself in the past and found them a bit fiddly. Never fear! This video explains how easy it can be.
Print
Colourful macaroons
Yield 40
Beautifully bright macaroons - and they're easy to make!
Ingredients
For the Macaroons:
125g Ground Almonds
225g Icing Sugar
Dr. Oetker Free Range Egg White Powder Sachets x 4 or 4 Egg Whites
Dr. Oetker Cream of Tartar Sachet
25g Caster Sugar
2ml Dr. Oetker Madagascan Vanilla Extract (2-3 drops)
2ml of Dr. Oetker food gel (2-3 drops)
For the Filling:
100g Icing Sugar plus extra for dusting
100g Unsalted Butter
2ml Dr. Oetker Madagascan Vanilla Extract (2-3 drops)
2ml of Dr. Oetker food gel (2-3 drops)
For the Decoration:
Dr. Oetker Silver Shimmer Spray
Dr. Oetker Wafer Daisies
Dr. Oetker Neon Sugar
Instructions
Preheat the oven to 180°C (160°C Fan, Gas Mark 4). Sift the ground almonds and the icing sugar together onto a piece of baking parchment then sift again.
Using a freestanding electric mixer (it can be done by hand too), whisk the egg whites or make up the Egg White Powder according to pack instructions. Add the Cream of Tartar and whisk to soft peaks. Reduce the speed and gradually add the caster sugar, then return to a high speed and whisk until the meringue mixture is firm.
Remove the bowl from the machine and add the Vanilla Extract and a few drops of Gel Food Colour if desired. Using a large metal spoon, fold in the dry ingredients. The mixture should be smooth and shiny.
Using a piping bag fitted with a 1cm (½ inch) nozzle, pipe the mixture onto a baking sheet lined with baking parchment. The macaroons should be approx. 2cm (¾ inch) in diameter, with 2.5cm (1 inch) between each one. Tap the tray from underneath to flatten the mixture slightly.
Leave the macaroons for 15 minutes to form a skin and then bake in the centre of the oven for 10 minutes, with the oven door open slightly to let the steam escape. They should rise from the bases a little and be crisp and firm on the top.
Remove from the oven and immediately run a little cold water between the baking parchment and the baking tray. This will make it easier to remove them from the paper. Allow 2-3 minutes for them to cool before lifting them off the baking parchment.
Leave until completely cool, then sandwich together with the filling. Make sure you use a good amount of filling, as it is always desirable to see a little of it.
For the buttercream, beat the butter and icing sugar together until light and fluffy. Add a few drops of Vanilla Extract to taste. To colour the buttercream, add a few drops of your desired Gel Food Colour to the mixture and gently fold in until even colour is achieved.
To finish the macaroons, roll the edges in Neon Sugar and spray with Shimmer Spray. Alternatively, leave the macaroons open and dip the iced side in Neon Sugar and top with a Wafer Daisy. Spray lightly with Shimmer Spray to finish.
Courses Desserts and sweet treats
Enjoy!
BAKE WITH DR. OETKER TO WIN! (UK ONLY)
Send your bakes that you have made using Dr. Oetker products and tell them what inspired you to make it with #Evenbetterbaking.
Each week Dr. Oetker will pick a Star Baker who will win a goodie bag, and entry into their prize draw to win an Ultimate Baking Hamper worth £500.
To keep up to date with all the latest Even Better Baking news, follow @droetkerbakes on Twitter,DrOetkerBaking on YouTube or like www.facebook.com/DrOetkerBaking.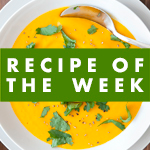 This is a commissioned post for Dr. Oetker. Recipe & photography courtesy of Dr. Oetker.