My help! My help! – Miss J, 2
As you know (or can guess), I cook a lot, and wherever possible, I get the kids involved. They love it, it keeps them entertained instead of stuck in front of the TV while the dinner is cooking and best of all, it helps them to learn about what goes into their food. We cook sweet recipes, savoury ones, healthy dishes, occasional treats – anything we can think of really!
That's why I'm so excited to be the official Champion for the 'Cooking with kids' board on Pinterest. You'll find it here and it's a collaborative board, so if you'd like to be involved, just yell:
Follow Foodies on Pinterest Cooking with kids on Pinterest
Now, of the 40 wonderful recipes added to #recipeoftheweek last week, several fitted the 'cooking with kids' theme, so here are three that I hope will inspire you with new ways to get creative in the kitchen with your little ones.
First up, these cute and simple Christmas sugar cookies from Family Fever. It's a really simple dough to make, and then the kids can be as creative as they want to be when it comes to the decoration. A great activity to develop fine motor skills too.
Next, this simple, kid friendly pizza recipe from A New Addition looks like great fun to get the kids involved with and for fussy eaters, it can be a great way to get them eating as they can choose exactly what toppings go on.
And finally, these adorable white chocolate and marshmallow snowmen treats from What Me and the Boys Say. I'm definitely going to be trying these with my two – they look like great fun to make.
Fancy joining in with this week's #recipeoftheweek? Here's what to do…
Do you have a recipe to share? Come and link up with #RecipeoftheWeek!
If you blog, here's the place to show off YOUR cooking skills! Pick a recipe YOU created from any time at all and add it to the directory below for others to find.
Meaty, vegan, fatty, low-calorie, savoury, sweet – all recipes are welcome, old or new, just please don't add posts you've already added in a previous week. That's the only rule, really!
You share the goods, then I generally go round reading, commenting, Stumbling, Pinning and drooling over everyone's entries.
I then pick my favourite three to feature the following week!
It's that simple – just link up below and let's share the love.
Link up your post using the Linky tool below
Add the "Recipe of the Week" badge to your post so that readers can find other great recipes
Take a little time to read and comment on each other's recipes
Come back next Saturday and we'll do it all over again
Enjoy!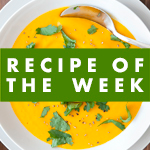 [html]
<div align="center"><a href="https://www.amummytoo.co.uk/2013/11/cooking-with-kids-recipeoftheweek?&quot;" target="_blank"><img alt="Link up your recipe of the week" src="https://www.amummytoo.co.uk/wp-content/uploads/2013/01/recipe-of-the-week.png" /></a></div>
[/html]