We have three different types of cream in the fridge. The diet will have to start next week… – me
Whoop, whoop! It's time for another #recipeoftheweek.
At the bottom of this post is a brand new #recipeoftheweek linky ready for your to add any recipe posts you would like to share. They don't have to follow the weirdness theme – all recipes are welcome :)
But first, let me run you through three temptingly creamy recipes uploaded by skilled bloggers during last week's #recipeoftheweek. If you like cream, here's a starter, main and dessert to get you drooling.
First up, Roasted Mushrooms with Mustard Cream Sauce from Tigerlilly Quinn. I honestly can't think of a starter I opt for more option when dining out than creamy mushrooms. So darn tasty – this one is going on my 'must make' list.
Next, Spinach and Pepperoni with Mafaldine Pasta from Julie's Family Kitchen. Isn't it beautiful. The combination and balance of colours is perfect, and who could resist that creamy sauce?
And finally, Marbled Rose Cream from crewcutandnewt.com. Simple, pretty and I bet it's pretty much impossible not to go back for seconds.
Fancy joining in with this week's #recipeoftheweek? Here's what to do…
Do you have a recipe to share? Come and link up with #RecipeoftheWeek!
If you blog, here's the place to show off YOUR cooking skills! Pick a recipe YOU created from any time at all and add it to the directory below for others to find.
Meaty, vegan, fatty, low-calorie, savoury, sweet – all recipes are welcome, old or new, just please don't add posts you've already added in a previous week. That's the only rule, really!
You share the goods, then I generally go round reading, commenting, Stumbling, Pinning and drooling over everyone's entries.
I then pick my favourite three to feature the following week!
It's that simple – just link up below and let's share the love.
Link up your post using the Linky tool below
Add the "Recipe of the Week" badge to your post so that readers can find other great recipes
Take a little time to read and comment on each other's recipes
Come back next Saturday and we'll do it all over again
Enjoy!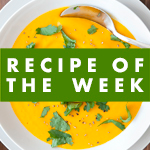 [html]<div align="center"><a href="https://www.amummytoo.co.uk/2014/creamy-starter-main-and-dessert-recipeoftheweek-11-17-jan" target="_blank"><img alt="Link up your recipe of the week" src="https://www.amummytoo.co.uk/wp-content/uploads/2013/01/recipe-of-the-week.png" /></a></div>[/html]