Welcome to an extended recipe of the week! Or should I say two weeks, as this little batch of deliciousness will be covering the whole festive period (we'll be picking it back up 2nd Jan). To tide you over this week is a roundup of one of my favourite foods ever – cookies! They're easy to make (which is fantastic if you have any little hands to keep busy over the festive period), keep well (in the cupboard or freezer), make a great gift (especially at the last minute) and a welcome treat when you're after a break from tearing around with a new toy or fancy a quick sit down with a cuppa. Enjoy and see you again in 2018!
This is THE place to link up your recipe posts for lots of tweet, comment and Pinterest love. At the bottom of this post is the latest #recipeoftheweek 'linky' – use it to add any recipe posts you would like to share.
Remember, to enter #recipeoftheweek, your posts don't have to follow a particular theme – absolutely all recipes are welcome every single week :)
But first, here are my selections from last week's entries.
Chocolate Peppermint Creams
Baking with Granny's minty treats already are super tasty, pretty little discs that make for a perfect snack.
Cocoa Almond Cookies
Gluten free, vegan and just six ingredients, Healthy Helper's buttery chocolate cookies have a great texture and a lovely hint of almond.
Easy Vegan Oat & Raisin Cookies
The Peachicks' Bakery cookies are crisp on the outside, chewy in the middle and have a hint of cinnamon. Perfect!
Paleo Chocolate Bark
OK, so the cookie purists out there might say calm eats' chocolate bark don't quite meet the definition of a cookie, but it's so pretty how could I not include it?
Nutty Peanut Butter Cookies
I love a cookie that tells me what I'm getting, and The Not So Creative Cook's cookies just screams 'tasty peanut goodness'.
Now, on to #recipeoftheweek…
Got a recipe to share? Join in with #recipeoftheweek!
RECIPE OF THE WEEK IS FOR EVERYONE – there is no theme, just join in.
You can add any of your recent recipe posts to #recipeoftheweek. Here's all the info you'll need:
Link up any of your recipe posts using the linky below – click the blue button that says 'Add your link'. All recipes are welcome, old or new. There is no theme, just please don't re-add posts you've added before
Add the "Recipe of the Week" badge to your post so that readers can find other great recipes (the code is at the bottom of this post)
Join me in taking time to read, comment, Stumble and/or Pin some of the other entries, if you like them. I read, tweet & pin everyone's and discover amazing new recipes along the way
Come back next Monday and we'll do it all over again
I also pick my favourite entries to showcase the following week.
Enjoy!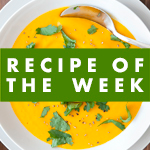 [html]
<div align="center"><a href="https://www.amummytoo.co.uk/creative-cookies-recipeoftheweek-18-dec-2-jan"><img class="alignnone" src="https://www.amummytoo.co.uk/wp-content/uploads/2013/01/recipe-of-the-week.png" alt="Link up your recipe of the week" width="150" height="150" /></a></div>
[/html]