Plants offer a huge range of a delicious, flexible, nutritious ingredients. They can add to a meal or act as the hero. This week, I've selected seven recipes that use fruits, veg and seeds to create exciting dishes we can all enjoy.
This is THE place to link up your recipe posts for lots of tweet, comment and Pinterest love. At the bottom of this post is the latest #recipeoftheweek 'linky' – use it to add any recipe posts you would like to share.
Remember, to enter #recipeoftheweek, your posts don't have to follow a particular theme – absolutely all recipes are welcome every single week :)
But first, here are my selections from last week's entries.
Easy Vegan Maine Lobster Rolls
Strength and Sunshine's Easy Vegan Maine Lobster Rolls are gluten-free, allergy-free, meatless, and fit for everyone to enjoy! A simple, healthy, and delicious recipe that redefines this classic fast-food sandwich!
New England Vegan "Clam" Chowder
Strength and Sunshine's New England Vegan "Clam" Chowder is A healthy plant-based twist on the creamy New England classic and it looks delicious!
Sesame Seed Pesto
The Flourishing Pantry's Sesame Seed Pesto ups your fibre intake by using sesame seeds instead of pine nuts.
Fire Roasted Peppers
From Playdates to Parties's Fire Roasted Peppers are packed with flavour because they're roasted right on the grill.
Pea and Ham Soup
Proper Foodie's Pea and Ham Soup is ready to eat in just 15 minutes as its made from frozen peas.
Mango Sriracha Chicken
The Not So Creative Cook's Mango Sriracha Chicken looks incredible. They're roasted chicken thighs with a mango sauce, served with a mango and watermelon salsa. Wow.
Garlic Scapes
Homemade & Yummy's Garlic Scapes are cooked on the grill and look like the perfect fun and delicious side dish.
Now, on to #recipeoftheweek…
Got a recipe to share? Join in with #recipeoftheweek!
RECIPE OF THE WEEK IS FOR EVERYONE – there is no theme, just join in.
You can add any of your recent recipe posts to #recipeoftheweek. Here's all the info you'll need:
Link up any of your recipe posts using the linky below – click the blue button that says 'Add your link'. All recipes are welcome, old or new. There is no theme, just please don't re-add posts you've added before
Add the "Recipe of the Week" badge to your post so that readers can find other great recipes (the code is at the bottom of this post)
Join me in taking time to read, comment, Stumble and/or Pin some of the other entries, if you like them. I read, tweet & pin everyone's and discover amazing new recipes along the way
Come back next Monday and we'll do it all over again
I also pick my favourite entries to showcase the following week.
Enjoy!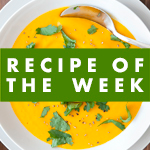 [html]
<div align="center"><a href="https://www.amummytoo.co.uk/creative-veg-recipeoftheweek/"><img class="alignnone" src="https://www.amummytoo.co.uk/wp-content/uploads/2013/01/recipe-of-the-week.png" alt="Link up your recipe of the week" width="150" height="150" /></a></div>
<div align="center">
[/html]