I'm seriously craving a curry – me, about 4 times a week
I adore spicy food. Food becomes so much more exciting when open your mind and tastebuds to the warmth of turmeric, chilli, coriander,  cumin,  ginger and good old pepper. Curries needn't burn the roof of your mouth off to be great, they can be just as delicious in their mild variations as the more heated ones.
Of the 43 recipes submitted to #recipeoftheweek last week, several were curries, perhaps symptomatic of the increasingly cold weather in the UK. I certainly feel the need to fill my house with the warming aromas of mixed spices at this time of year, so I've picked three curry recipes to get you in the mood for spicy food…
First up, this Thai roast chicken curry from Life Can Be Simple. Doesn't it look great? The recipe looks super simple too with just seven ingredients!
Next, this Low Fat Chicken Pilau from JB Mum of One – perfect for those on the 5:2 diet who don't want to give up flavour on their fast days.
And finally, this Lamb Curry from My Golden Pear. It's beautifully presented and I bet that stick of cinnamon adds a gorgeous depth and warmth.
Fancy joining in with this week's #recipeoftheweek? Here's what to do…
Do you have a recipe to share? Come and link up with #RecipeoftheWeek!
If you blog, here's the place to show off YOUR cooking skills! Pick a recipe YOU created from any time at all and add it to the directory below for others to find.
Meaty, vegan, fatty, low-calorie, savoury, sweet – all recipes are welcome, old or new, just please don't add posts you've already added in a previous week. That's the only rule, really!
You share the goods, then I generally go round reading, commenting, Stumbling, Pinning and drooling over everyone's entries.
I then pick my favourite three to feature the following week!
It's that simple – just link up below and let's share the love.
Link up your post using the Linky tool below
Add the "Recipe of the Week" badge to your post so that readers can find other great recipes
Take a little time to read and comment on each other's recipes
Come back next Saturday and we'll do it all over again
Enjoy!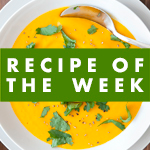 [html]
<div align="center"><a href="https://www.amummytoo.co.uk/2013/11/curry-recipeoftheweek/" target="_blank"><img alt="Link up your recipe of the week" src="https://www.amummytoo.co.uk/wp-content/uploads/2013/01/recipe-of-the-week.png" /></a></div>
[/html]