This dairy-free, gluten-free chocolate and vanilla sponge cake is delicious. The chocolate is brownie-like, the vanilla is light, and it's all arranged in a chequerboard design and smothered in rich, dairy-free chocolate frosting.
To achieve this light consistency, I used Pure Sunflower Spread, which is completely dairy free and fantastic to use in baking.
Print
Dairy free, gluten free chocolate and vanilla chequerboard cake
Yield 10
Ingredients
For the sponges:
280g Pure Dairy Free Spread
350g caster sugar
4 medium free range eggs
1 tsp vanilla paste
350g gluten free self raising flour
pinch salt
50g cocoa
2 tbsp water
For the frosting:
250g Pure dairy free spread
250g icing sugar
100g cocoa powder
Instructions
To make the sponges:
Preheat the oven to 140C fan.
Beat the spread, vanilla and sugar together until fluffy.
Beat in the eggs one at a time, scraping down the sides of the bowl as necessary.
Beat in the flour and salt until pale.
Divide the mixture between two bowls. Beat 50g cocoa into one of them.
Grease and line 4 square 7", straight-sided baking trays. Fill two with the chocolate mix and two with the vanilla mix.
Bake the chocolate ones for 25 minutes and the vanilla ones for 35 minutes (or until everything is just firm).
Leave to cool completely. (Tip: If you wrap them in clingfilm and place them in the fridge for an hour or even overnight, they're easier to work with when it comes to the cutting and assembly)
To make the frosting:
Beat the spread, icing sugar and cocoa together, starting slowly and working up to full speed until the mix is fluffy.
To bring it all together:
Take a slab of cake and cut in half, then quarters, then eighths, then sixteenths. Repeat for the other three cakes.
On a clean board, begin to reassemble the first layer in a chequerboard fashion, smearing a little frosting along each edge as you go.
When you have your first layer done, cover the top with a thin layer of frosting, then begin building your second layer.
Keep going until you have 4 layers, then cover the whole of the outside with frosting and place in the fridge for an hour to set.
Enjoy!
#BakeDairyFree to win!
If you've been making any dairy free creations of your own, why not tweet or Instagram @PureDairyFree along with the hashtag #BakeDairyFree? It could  win you £1,000 worth of baking kit. Check the Pure website for full details.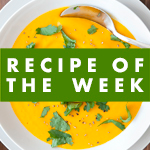 This is a commissioned post for Pure.