This week is all about chicken! Loved throughout the world chicken is the kind of thing that has so many different possibilities, from spicy to sweet, from piping hot to thrown in a salad chicken. It's a versatile ingredient that can be the starting point to hundreds of fantastic and inexpensive meals. Enjoy!
This is THE place to link up your recipe posts for lots of tweet, comment and Pinterest love. At the bottom of this post is the latest #recipeoftheweek 'linky' – use it to add any recipe posts you would like to share.
Remember, to enter #recipeoftheweek, your posts don't have to follow a particular theme – absolutely all recipes are welcome every single week :)
But first, here are my selections from last week's entries.
Chicken Fajita Poppers
The Not So Creative Cook's chicken poppers are cleverly flavoured with fajita seasoning and are super moreish.
Chicken & Chorizo Paella
Everyone loves a well made paella, and Food For Fitness comes with  smoked paprika and a hint of lime – delicious!
Sweet Chili Sticky Chicken
If you love sweet and spicy flavours then Curly's Cooking's chicken is for you. Add a little rice and you have yourself a quick and very tasty meal.
Slow cooker Chicken Muamba
Jess Eats and Travels' North African flavours combine with tender chicken for a wonderfully tasty dish.
Now, on to #recipeoftheweek…
Got a recipe to share? Join in with #recipeoftheweek!
RECIPE OF THE WEEK IS FOR EVERYONE – there is no theme, just join in.
You can add any of your recent recipe posts to #recipeoftheweek. Here's all the info you'll need:
Link up any of your recipe posts using the linky below – click the blue button that says 'Add your link'. All recipes are welcome, old or new. There is no theme, just please don't re-add posts you've added before
Add the "Recipe of the Week" badge to your post so that readers can find other great recipes (the code is at the bottom of this post)
Join me in taking time to read, comment, Stumble and/or Pin some of the other entries, if you like them. I read, tweet & pin everyone's and discover amazing new recipes along the way
Come back next Monday and we'll do it all over again
I also pick my favourite entries to showcase the following week.
Enjoy!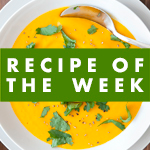 [html]
<div align="center"><a href="https://www.amummytoo.co.uk/delicious-chicken-recipeoftheweek-26-1-apr"><img class="alignnone" src="https://www.amummytoo.co.uk/wp-content/uploads/2013/01/recipe-of-the-week.png" alt="Link up your recipe of the week" width="150" height="150" /></a></div>
[/html]