The tuna melt is a classic, but it can be loaded with fat. Here's a healthier version, made with light mayo, spring onions, Leerdammer Light cheese (a Swiss cheese with 50% less fat than it's Original version), seasoning and a topping of fresh rocket (arugula). Why not make it this week?
Print
Reduced-fat tuna melt
Yield 4
Crispy, cheesy tuna melt, with fewer calories.
Ingredients
4 slices of bread (I used a bloomer)
1 tsp olive oil
3 spring onions (whites and greens sliced)
4 tbsp light mayonaise
A small can of tuna in water, drained
Squeeze of lemon
Salt and pepper
4 slices light swiss cheese (I used Leerdammer Light)
A handful of rocket (arugula)
Instructions
Turn the grill on to hot.
Lightly toast the bread in a toaster until just coloured, then place on an oven tray and drizzle with the olive oil.
In a bowl, mix the spring onions, mayo, tuna and a squeeze of lemon until well combined. Season to taste.
Spread the tuna mix on to each of the toasts and top with a slice of cheese each (Leerdammer slices are large so I folded them over.
Grill briefly until the cheese begins to bubble.
Top with rocket and a sprinkle of pepper to serve.
Courses Burgers and sandwiches
All this week, I'm using Leerdammer cheese to create a series of delicious, easy to prepare sandwiches.
Come back tomorrow for more ideas!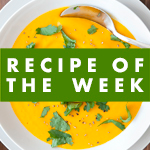 This is a commissioned post for Leerdammer