Do you get lonely up there, Moon?
Sometimes, it's hard to get to sleep. You lie down in the dark, but your mind keeps racing. You stare at the shadows and a million questions pop into your head. You try to think of nothing, but the day's events replay in your head. Ideas form, worries creep in. When you're a grown up, it's generally an inconvenient, occasional fact of life, but for a kid, it can be a big deal.
Do You Speak English, Moon? is a children's picture book from Francesca Simon, the author of Horrid Henry, which taps really effectively into the loneliness that can creep in after they've been tucked in. With no one else to talk to, the protagonist identifies with the moon, after all, he's up there all alone too, and together they share the day's adventures.
It's a great little bedtime story that I think will resonate well with preschool and primary school age children, and the bright, vivid illustrations from Ben Cort (the illustrator behind Aliens Love Underpants) are sure to keep kids engaged.
Do You Speak English, Moon? is published by Orion Books and is available in hardback for £9.99.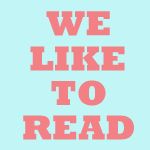 Disclosure: we were sent Do You Speak English, Moon? for review. No payment was received. All posts are 100% honest.