I had an inkling of what kind of recipes might end up being submitted in last week's #recipeoftheweek entries and I wasn't disappointed. Along with plenty of delicious cooking that would be welcome any time of the year there were also plenty of Easter treats on offer which I had to show off. I'm sure you'll agree they all look rather delicious.
This is THE place to link up your recipe posts for lots of tweet, comment and Pinterest love. At the bottom of this post is the latest #recipeoftheweek 'linky' – use it to add any recipe posts you would like to share.
Remember, to enter #recipeoftheweek, your posts don't have to follow a particular theme – absolutely all recipes are welcome every single week :)
But first, here are my selections from last week's entries.
Reese's Peanut Butter Egg Cheesecake
The Baking Explorer's cheesecake looks pretty spectacular with delicious layers and a great combination of flavours.
Creme egg chocolate brownie cookies
Something Sweet Something Savoury's combines two cherished snacks – brownies and creme eggs – into one delicious cookie.
Mini Egg Rice Crispy Squares
How tasty do Curly's Cooking's delicious little squares look? And the little decorations are just perfect for a splash of colour.
Easter Chick Cupcakes
Only Crumbs Remain cupcakes are incredibly adorable and there's a great video on the page that talks you through every step.
Supersize Cream Egg
Glutarama's super sized creme egg are what kid's (and a lot of adults) dreams are made of – grab a spoon and dig in.
Hot Cross Scones
Gluten Free Alchemist's hot cross scones are gluten free with a fantastic crumb and perfect colours.
Creme Egg Surprise Cake
With Cadbury Mini Eggs on top and hidden Cadbury Creme Egg slices inside Mummy Mishaps' surprise cake is unsurprisingly delicious.
Lemon No Churn Ice Cream
Homemade & Yummy's no churn ice cream is tasty and full of all the bright colours and fun Easter brings.
White Chocolate & Mini Eggs Blondies
With Jo's Kitchen Larder's blondies almost every bite has a chocolatey treat inside everyone will love.
Now, on to #recipeoftheweek…
Got a recipe to share? Join in with #recipeoftheweek!
RECIPE OF THE WEEK IS FOR EVERYONE – there is no theme, just join in.
You can add any of your recent recipe posts to #recipeoftheweek. Here's all the info you'll need:
Link up any of your recipe posts using the linky below – click the blue button that says 'Add your link'. All recipes are welcome, old or new. There is no theme, just please don't re-add posts you've added before
Add the "Recipe of the Week" badge to your post so that readers can find other great recipes (the code is at the bottom of this post)
Join me in taking time to read, comment, Stumble and/or Pin some of the other entries, if you like them. I read, tweet & pin everyone's and discover amazing new recipes along the way
Come back next Monday and we'll do it all over again
I also pick my favourite entries to showcase the following week.
Enjoy!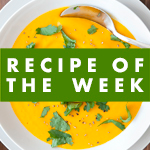 [html]
<div align="center"><a href="https://www.amummytoo.co.uk/easter-treats-recipeoftheweek-19-25-mar"><img class="alignnone" src="https://www.amummytoo.co.uk/wp-content/uploads/2013/01/recipe-of-the-week.png" alt="Link up your recipe of the week" width="150" height="150" /></a></div>
[/html]