I think green is one of my favourite colours of food – JD, 6
Hello and welcome to another #recipeoftheweek. This is YOUR place to discover and share amazing recipes from bloggers all over the world.
At the bottom of this post is a brand new #recipeoftheweek linky ready for your to add any recipe posts you would like to share. They don't have to follow the greens theme – all recipes are welcome :)
Anyway, every week I pick three recipes from the previous week's linky to showcase. This week, it's all about greens that make your mouth water.
First up, it's Courgette and Brie Soup from My Golden Pear. I love courgettes and what could be more tempting than courgettes teamed with a touch of smooth, indulgent brie?
Next, it's Spicy Thai Noodle Soup with pak choi and lime leaves from Feeding Boys and a Firefighter. Green Thai soups and curries are probably my very favourite thing. All those hot, sweet, deep flavours teamed with the bite of the fresh veg…just wonderful!
Finally, it's Cinnamon Kale Chips from Veggie Desserts. Vegetables for dessert is just amazing!
Fancy joining in with this week's #recipeoftheweek? Here's what to do…
Do you have a recipe to share? Come and link up with #RecipeoftheWeek!
If you blog, here's the place to show off YOUR cooking skills! Pick a recipe YOU created from any time at all and add it to the directory below for others to find.
Meaty, vegan, fatty, low-calorie, savoury, sweet – all recipes are welcome, old or new, just please don't add posts you've already added in a previous week. That's the only rule, really!
You share the goods, then I generally go round reading, commenting, Stumbling, Pinning and drooling over everyone's entries.
I then pick my favourite three to feature the following week!
It's that simple – just link up below and let's share the love.
Link up your post using the Linky tool below
Add the "Recipe of the Week" badge to your post so that readers can find other great recipes
Take a little time to read and comment on each other's recipes
Come back next Saturday and we'll do it all over again
Enjoy!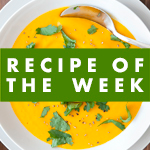 [html]
<div align="center"><a href="https://www.amummytoo.co.uk/2014/01/eat-your-greens-recipeoftheweek-18-24-jan" target="_blank"><img alt="Link up your recipe of the week" src="https://www.amummytoo.co.uk/wp-content/uploads/2013/01/recipe-of-the-week.png" /></a></div>
[/html]