I spent this weekend in Boulogne-sur-Mer on the Opal Coast as a guest of the Nausicaa National Sea Centre and the Boulogne Tourist Office.
If you've visited the pretty market town of Boulogne before, you perhaps did so when the ferry was running from Dover. Sadly, no ferries run from the UK to Boulogne these days, but as the town is only 30 minutes by car from Calais, it's easy to plan in a day trip as part of your French travels.
It's a fishing port, of course, but it's also a culturally rich and diverse town.
Here a whirlwind tour through everything I saw, tasted and explored on my two day trip with Helen of Fuss Free Flavours.
The Nausicaa National Sea Centre
Our first stop was the Nausicaa National Sea Centre, a vast aquarium which opened in 1991 and is geared towards educating future generations about the value of the sea and the importance of preserving the oceans and vital resources. It is also a breeding and research centre.
They're approach is 'marvel not moralise' and it works, attracting 600,000 visitors a year, about 12,000 of which are British. If you have children, I thoroughly recommend a visit. There are 36,000 fish and other marine creatures to see, and all of the educational displays are in English as well as French, and give valuable, engaging insight into the delicate ecosystems of the seas.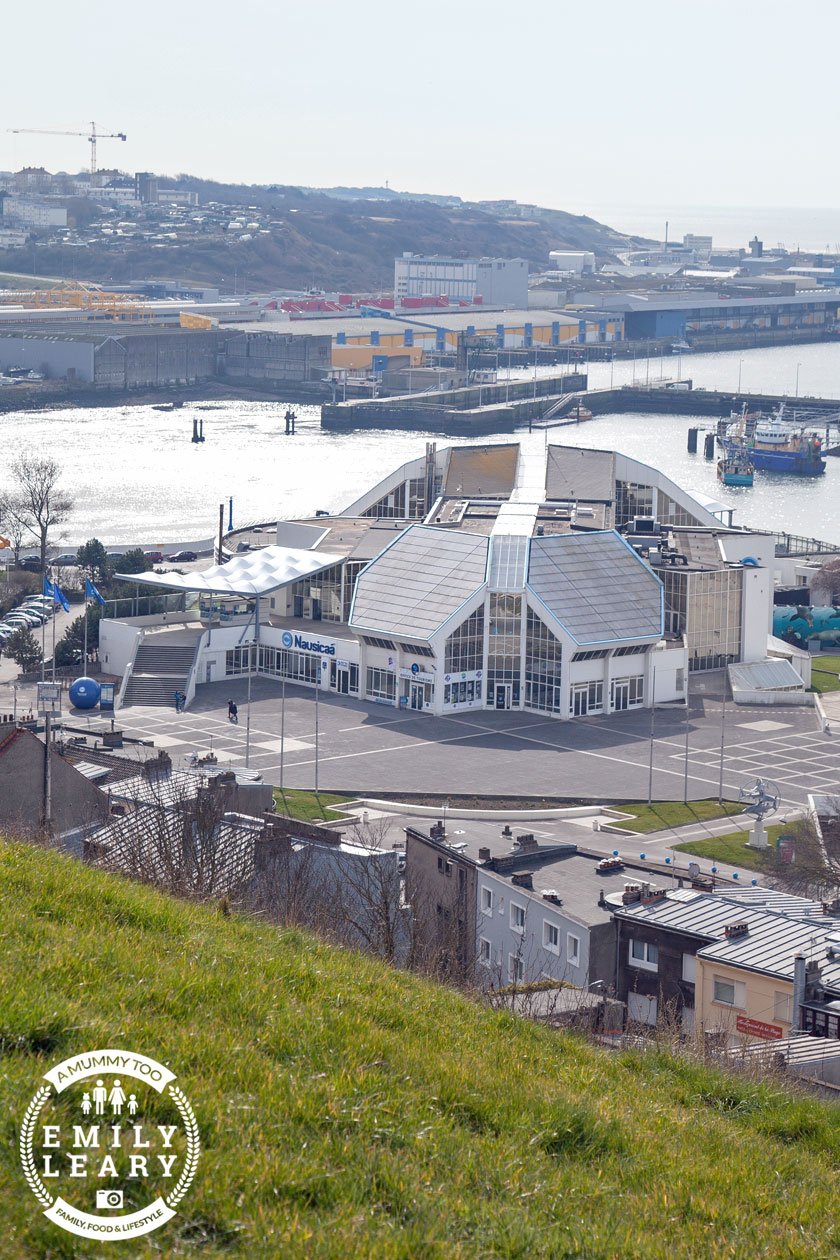 Shopping in Boulogne
As well as the morning fish markets, so fresh much of the produce was still moving, Boulogne also plays host to a fruit and veg markets that sprawls through Place Dalton twice a week (Wednesday and Saturday), offering everything from endive, to tomatoes, to leafy veg, to apples to freshly made breads and pies.
We meandered through the markets, then down to the well known cheese shop, Phillipe Olivier, offering a paradise of different cheeses I was simply too full to appreciate properly, otherwise I probably would have brought several kilos home in my backpack.
As a little detour beyond the ordinary, we visited La Folle Adresse, a fabulous little boutique selling expertly curated items for the home, alongside original up-cycled pieces, created by the owners.
The Jardin Éphémère and Le Beffroi
A pretty 'short-lived garden' is tucked into the heart of the town, along side the town hall. To the side sits the 12th century, 47 metre tall tower, constructed as a dungeon and converted to a belfry in the early 13th century.
At the bottom, a stunning stained glass window depicting medieval Frankish knight Godefroy de Bouillon, and at the top after 183 steps, an incredible view of the town below. Sadly, I failed to shoot the view from the top properly - I blame the steps, but I think the height had something to do with it.
Château de Boulogne-sur-Mer
Boulogne's 13th century castle is an important example of Northern French medieval architecture.
Today, it's a museum housing a range of exhibitions, including Egyptology, ancient Greek vases, Gallo-Roman archaeology, medieval art, Inuit art, Oceanic art, fine art, pottery and porcelain.
Basilica of Notre-Dame de Boulogne
From all corners of Boulogne, it's impossible not to marvel at the local cathedral's 101 metre tall dome. From the outside, it's imposing and majestic. From the inside, it's simply breathtaking.
Few will be surprised to learn that the architect had probably visited St Paul's before conceiving of the design, but more surprising is that the architect was a priest with no formal training. If you make it to Boulogne, do try to take a walk round the Basilica. It's quite beautiful.
La Bononia
We spent the night at La Banonia bed and breakfast at the top of rue Jean Zay, just a short walk from the old town. The family were very welcoming, the facilities basic but clean, the bed comfortable and the breakfast delicious.
Beyond Boulogne
Wimereux is a coastal town situated approximately 5 kilometres north of Boulogne. There are great views of the beaches below and row upon row of holiday accommodation.
On the drive back into Boulogne, we passed the Column of the Grande Armée, an imposing 53 metre high structure, originally conceived to celebrate a successful invasion of Britain that never took place. The monument wasn't completed until after Napoleon's fall, and somewhere in that time, by design or accident, the marble Napoleon turned his back on the UK. How apt.
Lunch at Hotel Atlantic, Wimereux
After rising at 5am to catch the first train out of St Pancras, we were ravenous by lunchtime, and Hotel Atlantic did not disappoint.
I opted for a pumpkin cream, followed by an omelette dish, perfectly executed and served alongside wilted spinach with flecks of candied lemon peel, smooth and flavourful chestnut pureé, and a selections of vegetables.
A fruit filled eclair topped off a truly delicious and consistently well-presented three course meal, that cost just 25 euros per person.
Sucré salé Brasserie-Patisserie, Boulogne
For lunch on Saturday, we visited Sucré Salé. Sadly, the service was very slow - perhaps, in part, because people aren't generally in a hurry on weekends - and the food a little too rich, but it was still perfectly edible.
I opted for a four cheese tagliatelle which came topped with masses of soft cheese. The chives and finely chopped fresh peppers complimented the dish well, but it was under seasoned and rather stodgy.
Dessert, however, was fresh and beautiful - I would suggest the Sucré Salé is a better choice for coffee and pastries, rather than a full blown lunch.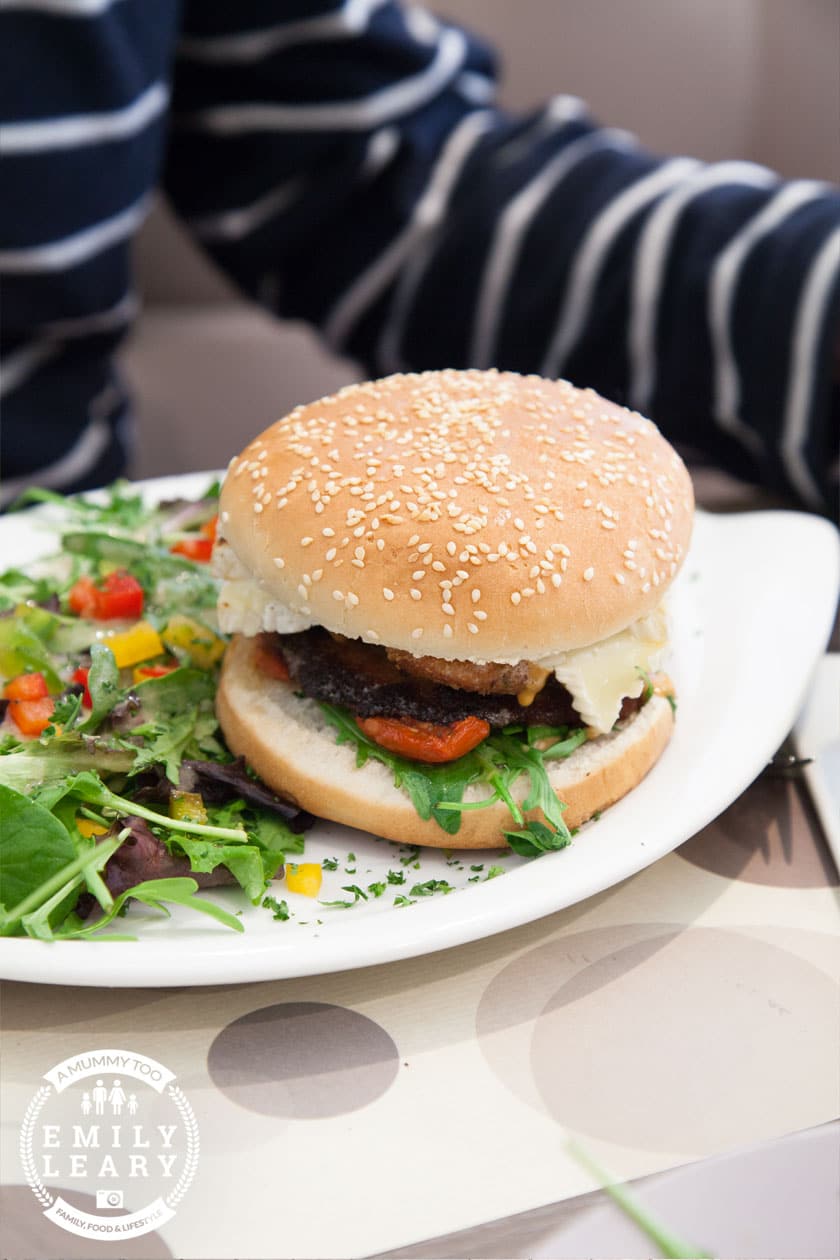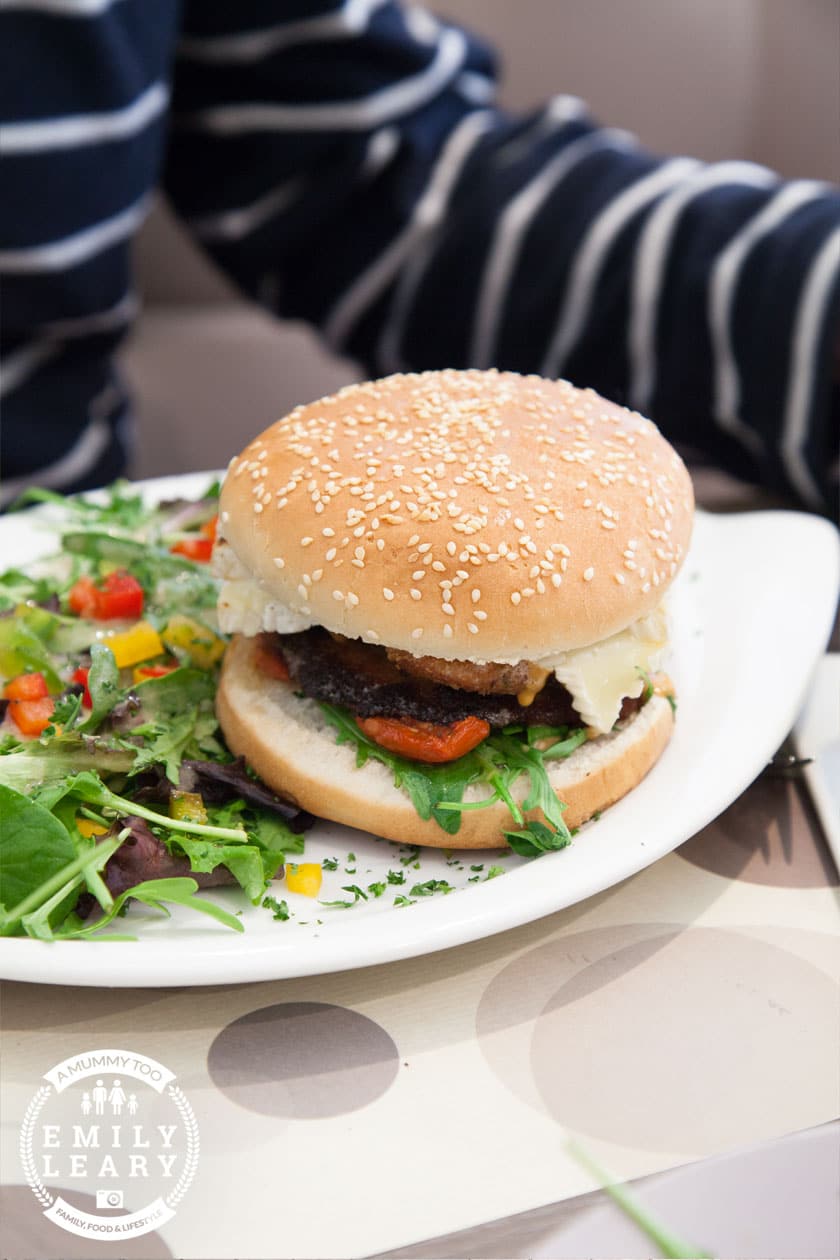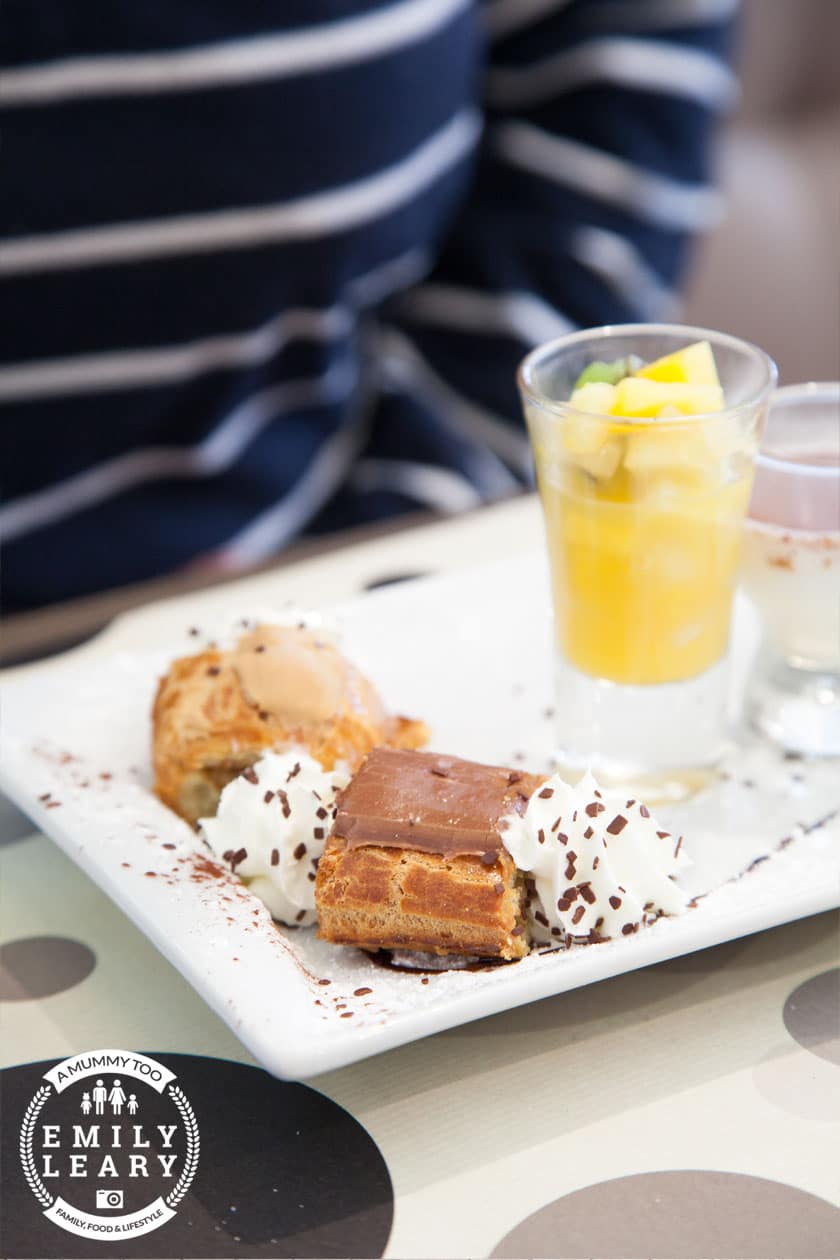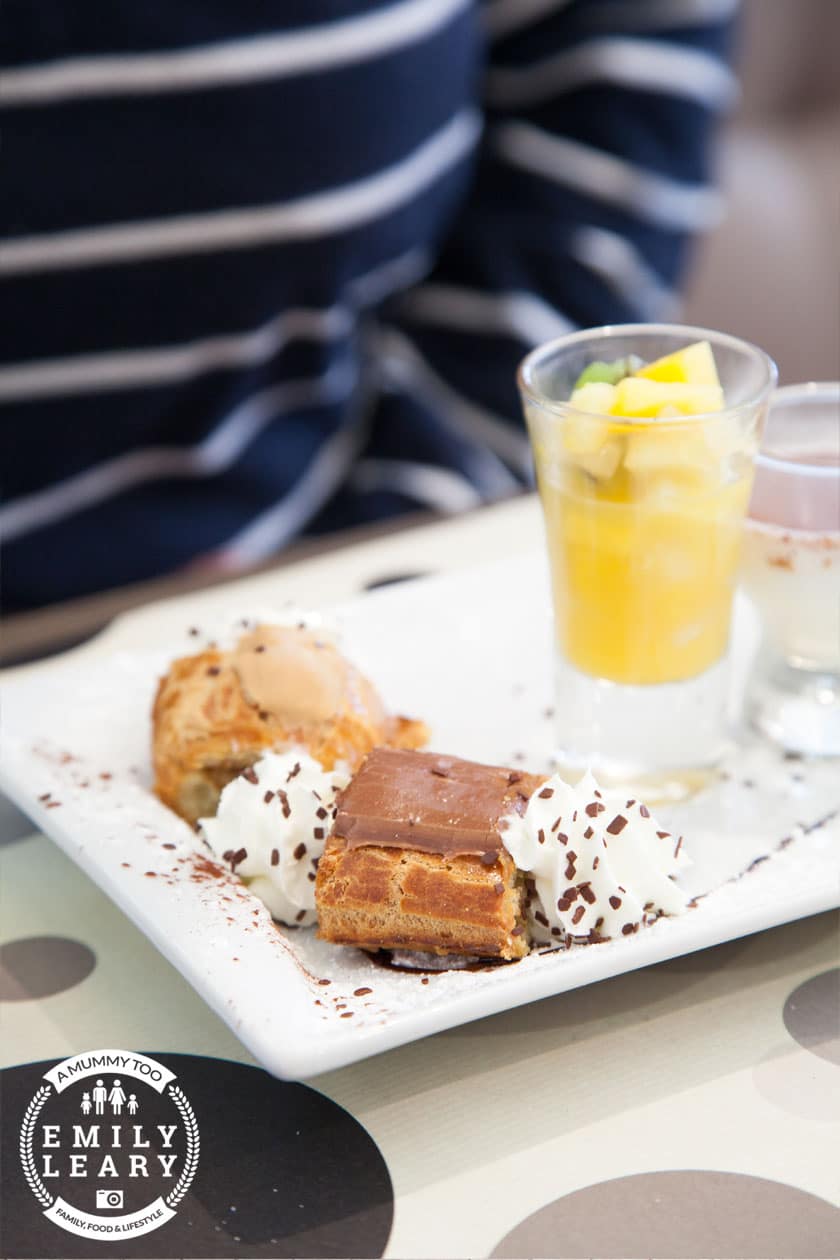 Eurostar St Pancras to Calais and back again
Eurostar kindly provided our travel between London and Calais, which takes just an hour, with a good 3G connection available even when travelling smoothly under the channel.
We travelled Standard Class on the way there in comfortable but basic accommodation, and by Standard Premier on the way back, in larger seats with more comfortable headrests and a delightful supper of cheese, red cabbage, a poppy seed roll, a Gü pudding, a bottle of mineral water, tea and a small bottle of wine.
A perfect way to round off the trip.
So that's just a taste of what you could experience on a trip to Boulogne-sur-Mer. I hope you visit soon. If you do, please let me know how you get on.
I visited Boulogne on a press trip, as a guest of Nausicaa and the Boulogne tourist office, and with travel provided by Eurostar.
Get Your Kids to Eat Anything
My debut cookbook, Get Your Kids To Eat Anything is available now from all good bookshops!
It's so much more than a cookbook, it's a 5-Phase programme designed to take you through a meaningful, simple and sustainable journey to end fussy eating.


Since its release in March 2019, Get Your Kids To Eat Anything has been changing mealtimes in households across the country and has become an Amazon #1 best-seller.