Can we put jam, inside pastry, inside a cake, topped with custard and then baked with biscuits? And let's put these things in them *waves various cake decorations* – JD, 5 (clearly destined to be the next Heston)
Hello! I'll start by apologising that #recipeoftheweek is coming to you a little later that its usual 8pm slot. A service-wide bug hit the social sharing tool, Buffer earlier this evening (see the whole story on TheNextWeb) and I had to spend a little while mopping up silly posts about miracle weight-loss fruit from my Facebook Pages. If you saw any of them, I apologise, I removed the tool completely within 20 minutes, so it shouldn't happen again.
Now, on with the very important business of yummy food. 51 of you gorgeous food blogging marvels linked up recipes last week and as usual, I've selected three of my favourites.
This time, I've selected three extraordinary recipes – that is, three recipes that might surprise you or open your culinary mind. Oh, and they all look DELICIOUS, so let's dig in…
First up, we have Baked Puran Kadabus (Sweet Dumplings) from The Boo Boo Kisser. These are a sort of wholewheat pastry, filled with sweetened chickpeas, fruit and spices. I've only ever used chickpeas as a savoury ingredient but think these dumplings sound incredible. I will definitely be giving them a try.
Next up, Blackberry Cheesecake Crumble from Tigerlilly Quinn. That's right, a baked fruit cheesecake with a crumble topping. That's all kinds of right in my book. Just YUM!
Finally, Halloween Smush-ins from the legend who is Mammasaurus. This recipe basically involves taking icecream that is already full of decadent bits and pieces and adding MORE sweets. I cannot argue with that.
OK, ready to join in with this week's #recipeoftheweek…
Do you have a recipe to share? Come and link up with #RecipeoftheWeek!
If you blog, here's the place to show off YOUR cooking skills! Pick a recipe YOU created from any time at all and add it to the directory below for others to find.
Meaty, vegan, fatty, low-calorie – all recipes are welcome, old or new, just please don't add posts you've already added in a previous week. That's the only rule, really!
You share the goods, then I generally go round reading, commenting, Stumbling, Pinning and drooling over everyone's entries.
I then pick my favourite three to feature the following week!
It's that simple – just link up below and let's share the love.
Link up your post using the Linky tool below
Add the "Recipe of the Week" badge to your post so that readers can find other great recipes
Take a little time to read and comment on each other's recipes
Come back next Saturday and we'll do it all over again
Enjoy!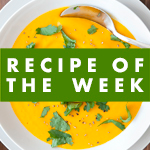 [html]
<div align="center"><a href="https://www.amummytoo.co.uk/2013/10/extraordinary-recipeoftheweek" target="_blank"><img alt="Link up your recipe of the week" src="https://www.amummytoo.co.uk/wp-content/uploads/2013/01/recipe-of-the-week.png" /></a></div>
[/html]