Now that it's officially December that means that a flurry of friends, family and friends of friends will be welcomed into my home, which means having a few nibbles to hand at a moment's notice (or that can be whipped up in a flash) is always welcome. Be they paired with a nice cup of tea and a sit down, or put on a plate for a quick party snack the variety on offer this week means there's bound to be something to put everyone in a festive mood.
This is THE place to link up your recipe posts for lots of tweet, comment and Pinterest love. At the bottom of this post is the latest #recipeoftheweek 'linky' – use it to add any recipe posts you would like to share.
Remember, to enter #recipeoftheweek, your posts don't have to follow a particular theme – absolutely all recipes are welcome every single week :)
But first, here are my selections from last week's entries.
Nutty Christmas Puds
Want a little bit of Christmas rather than a whole bowlful? Then try these adorable mini puds from Appliance House, they have a wonderful nutty centre.
Vegan Gingerbread Men
How cute are these gingerbread men from The Baking Explorer? I love their little outfits and faces!
Cocoa Almond Cookies
Healthy Helper's almond cookies are soft, chewy and just six ingredients! They're also vegan, gluten-free and grain free.
Bacon wrapped dates
Calm Eats's gives us the perfect finger food with these bacon wrapped dates – sweet, salty and super tasty.
Gluten-Free Cinnamon Sugar Pretzels
Strength and Sunshine's got the perfect snack when you want something a little sweet,  a little savory and with some crunch!
Home-Made Marzipan Chocolates
These marzipan chocolates from The Gluten Free Alchemist are some of the prettiest nibbles I've seen, and just as pretty inside with three different flavours!
Savoury Tear and Share Rolls
Beautifully herby and wonderfully chewy Severn Bites' rolls are perfect to come home to after a cold day.
Bacon and Cheese Straws
Puffy pastry, bacon, mustard, cheese and a simple twist is all you need for Easy Peasy Foodie's delicious little snack.
Slow Cooker Fudge
A Strong Coffee's fudge is easy to make and even easier to eat, and the sprinkles give it an extra festive look.
White Chocolate Peppermint Blondies
From Play Dates to Parties has blondies that are perfect when it comes to festive colours and taste amazing.
Rudolph's Red Nose Chocolate Cake
Mummy Mishaps adorable Rudolf cake doesn't just look fab but hides a little secret or two inside.
Easy Chocolate Orange Mousse
This orange mousse from Jam and Clotted Cream is light, rich and utterly moreish.
Pumpkin Chocolate Fairy Cupcakes
project belly button's fairy cakes look at beautiful as they taste, thanks to an amazing pumpkin cream and fresh raspberries.
Gingerbread Men Rocky Road
I absolutely love the look of Foodie Quine's gingerbread man rocky road! If you've got a few little ginger fellows you're looking to use up this is the recipe for you.
Now, on to #recipeoftheweek…
Got a recipe to share? Join in with #recipeoftheweek!
RECIPE OF THE WEEK IS FOR EVERYONE – there is no theme, just join in.
You can add any of your recent recipe posts to #recipeoftheweek. Here's all the info you'll need:
Link up any of your recipe posts using the linky below – click the blue button that says 'Add your link'. All recipes are welcome, old or new. There is no theme, just please don't re-add posts you've added before
Add the "Recipe of the Week" badge to your post so that readers can find other great recipes (the code is at the bottom of this post)
Join me in taking time to read, comment, Stumble and/or Pin some of the other entries, if you like them. I read, tweet & pin everyone's and discover amazing new recipes along the way
Come back next Monday and we'll do it all over again
I also pick my favourite entries to showcase the following week.
Enjoy!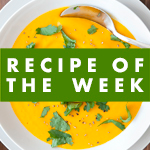 [html]
<div align="center"><a href="festive-nibbles-recipeoftheweek-4-dec-10-dec"><img class="alignnone" src="https://www.amummytoo.co.uk/wp-content/uploads/2013/01/recipe-of-the-week.png" alt="Link up your recipe of the week" width="150" height="150" /></a></div>
[/html]