It's Chriiiiiiiiiistmasssss – the kids
I'm absolutely EXHAUSTED! Mark and I thought we were being clever trying to clear the decks for Christmas – upping our working hours, ticking off DIY jobs, reorganising the house. Oh yes, clever us. Except now all I want to do is sleep! Luckily, it's the festive holidays here now, so we start to wind down and eat…ohhhh, we're gonna eat.
At the bottom of this post is a brand new #recipeoftheweek linky ready for your to add any recipe posts you would like to share. Last week, lots of yummy food was linked up, so here are three of my favourite recipes, all perfect to make as trimmings for your Christmas dinner.
First up, Waterless Cooked Carrots from Inhabited Kitchen. It looks like a great way to keep all of the nutrients in the dish instead of washing them down the drain.
Next, Festive Orange & Cranberry Roasted Sprouts from Eat Your Veg. They sound divine and I reckon I could get a few of my sprout-hating family members to eat them once they'd been pepped up like that.
And finally, why buy packet mix when you can make your Sage and Onion Stuffing from scratch with the help of Dragons and Fairy Dust? Looks great.
Fancy joining in with this week's #recipeoftheweek? Here's what to do…
Do you have a recipe to share? Come and link up with #RecipeoftheWeek!
If you blog, here's the place to show off YOUR cooking skills! Pick a recipe YOU created from any time at all and add it to the directory below for others to find.
Meaty, vegan, fatty, low-calorie, savoury, sweet – all recipes are welcome, old or new, just please don't add posts you've already added in a previous week. That's the only rule, really!
You share the goods, then I generally go round reading, commenting, Stumbling, Pinning and drooling over everyone's entries.
I then pick my favourite three to feature the following week!
It's that simple – just link up below and let's share the love.
Link up your post using the Linky tool below
Add the "Recipe of the Week" badge to your post so that readers can find other great recipes
Take a little time to read and comment on each other's recipes
Come back next Saturday and we'll do it all over again
Enjoy!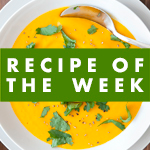 [html]
<div align="center"><a href="https://www.amummytoo.co.uk/2013/12/festive-trimmings-recipeoftheweek-21-27-dec" target="_blank"><img alt="Link up your recipe of the week" src="https://www.amummytoo.co.uk/wp-content/uploads/2013/01/recipe-of-the-week.png" /></a></div>
[/html]