Be it savoury or sweet there's something so fun about picking up a little morsel of something delicious to pop in your mouth, so this week is all about waving goodbye to forks, spoons, chopsticks and the like and celebrating food where nothing stands between you and something tasty. Enjoy!
This is THE place to link up your recipe posts for lots of tweet, comment and Pinterest love. At the bottom of this post is the latest #recipeoftheweek 'linky' – use it to add any recipe posts you would like to share.
Remember, to enter #recipeoftheweek, your posts don't have to follow a particular theme – absolutely all recipes are welcome every single week :)
But first, here are my selections from last week's entries.
Chocolate Chip Banana Bread Baked Doughnuts
Banana bread is moist and tasty in general, so Katiecakes's chocolate chip studded, banana bread doughnuts are absolutely delicious.
Spicy Tempura Cauliflower Bites & Curry Aioli
Craft Beering's tempura cauliflower bites are crunchy, light and with a little hint of spice. Perfect!
Walnut and Cardamon Biscuits / Mutaki
Jess Eats and Travels' Azerbaijani pastry is filled with a lightly cardamom-spiced, nutty paste that's full of flavour.
Filo Triangles with two fillings
Tastebotanical's filo triangles come in two flavours ('Feta Cheese and Mixed Herb' and 'Roasted Butternut Squash, Chilli and Pinenut') and both are equally delicious!
Shortbread and blackcurrant biscuits
Properfoodie's blackberry jam shortbread biscuits are fun to make, fun to eat and taste wonderful.
Apricot & Almond Shortbread Slices
Only Crumbs Remain's shortbread slices come with a delicious layer of apricot and a biscuit-y, almond topping.
Lemon and Buttermilk Traybake
Mummy Mishaps' lemon traybake take no time to prepare and can be cut into as many helpings as desired.
Oven Roasted Chicken Wings
Somewhat Awry's chickenwings are spicy, crunchy and full of flavour.
Chorizo & Cheese Pinwheels
Curly's Cooking's pinwheels are almost as fun to look at as they are to eat, and making a whole batch is nice and quick too.
Now, on to #recipeoftheweek…
Got a recipe to share? Join in with #recipeoftheweek!
RECIPE OF THE WEEK IS FOR EVERYONE – there is no theme, just join in.
You can add any of your recent recipe posts to #recipeoftheweek. Here's all the info you'll need:
Link up any of your recipe posts using the linky below – click the blue button that says 'Add your link'. All recipes are welcome, old or new. There is no theme, just please don't re-add posts you've added before
Add the "Recipe of the Week" badge to your post so that readers can find other great recipes (the code is at the bottom of this post)
Join me in taking time to read, comment, Stumble and/or Pin some of the other entries, if you like them. I read, tweet & pin everyone's and discover amazing new recipes along the way
Come back next Monday and we'll do it all over again
I also pick my favourite entries to showcase the following week.
Enjoy!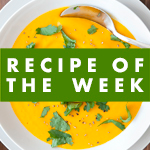 [html]
<div align="center"><a href="https://www.amummytoo.co.uk/finger-food-recipeoftheweek-28-3-june"><img class="alignnone" src="https://www.amummytoo.co.uk/wp-content/uploads/2013/01/recipe-of-the-week.png" alt="Link up your recipe of the week" width="150" height="150" /></a></div>
[/html]