This is a wonderfully fresh dish that hinges on that classic combination – tomatoes and basil.
The basil is flecked through the fresh egg pasta itself and its distinctive flavour comes through beautifully, but not so much that it's overpowering. The tomatoes are sweet and almost creamy with the olive oil, and the chilli adds a fresh, sharp kick.
Here's what to to make basil flecked tagliatelle with garlic, chilli and cherry tomatoes. Feeds 2.
Basil flecked tagliatelle with garlic, chilli and cherry tomatoes (recipe)
Basil flecked tagliatelle with garlic, chilli and cherry tomatoes.
Print
Ingredients
200

g

grade 00 flour

2

medium free range eggs

1

tsp

Schwartz Fairtrade Basil

2

tbsp

olive oil

150

g

fresh cherry tomatoes

1

tsp

Schwartz garlic granules

1/2

tsp

– 1 tsp Schwartz Chillies Crushed

depending on how hot you like it

Schwartz Adjustable Grinder Sea Salt to taste

Schwartz Black Pepper Ground

A few sprigs fresh basil
Instructions
Place the flour, basil and beaten eggs in a food processor and pulse to a slightly sticky crumb – if it's very sticky, add more flour, if it's too dry, add a touch of water.

Turn out the dough and knead it just a little until it becomes springy.

Put the dough through the pasta maker, starting with thickness 0/9 and working down to thickness 7/9 (ie a couple of notches away from the thinnest grade) before putting it through the tagliatelle cutter. If it gets sticky as you work, dust with a little flour.

Warm 1 tbsp of the olive oil in a frying pan over a medium heat, then halve the cherry tomatoes and add to the pan.

When they start to release their juice, add the garlic granules, chilli flakes, a pinch of salt and pepper and stir.

Turn the heat right down and turn your attention back to the pasta.

Drop the pasta in a large saucepan full of boiling, salted water and cook for no more than 4 minutes just until the pasta floats on the water. If the sauce looks dry in the meantime, add a splash of the pasta water and stir.

When the pasta is cooked, lift it into the frying pan, add the remaining 1tbsp olive oil and toss through the sauce.

Season to taste and serve.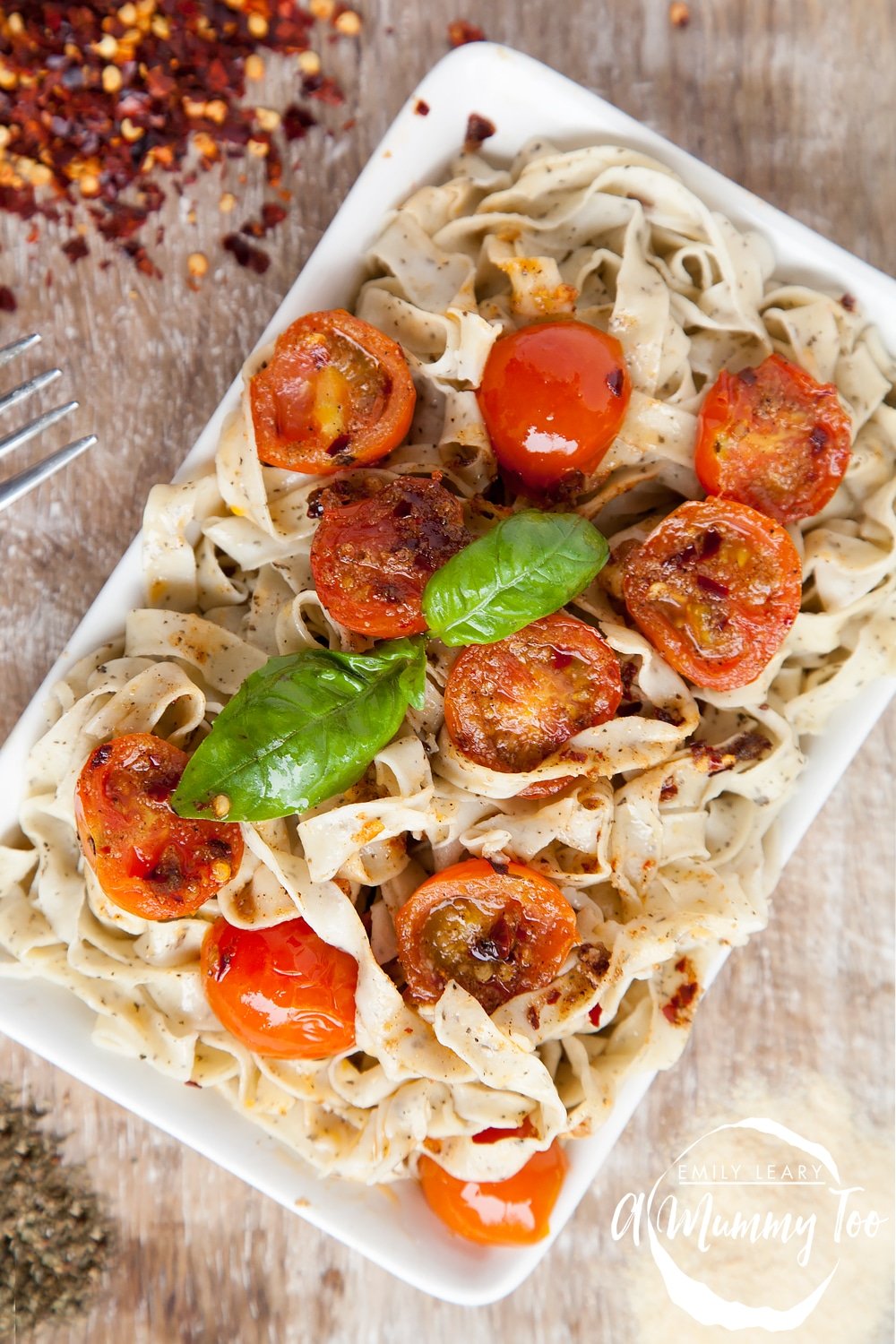 Simple, fresh and delicious.
If you like this recipe, you can also find it in the Schwartz Flavour Favourites eBook, along with 19 more delicious recipes from fabulous food bloggers. Download it now!
Pin me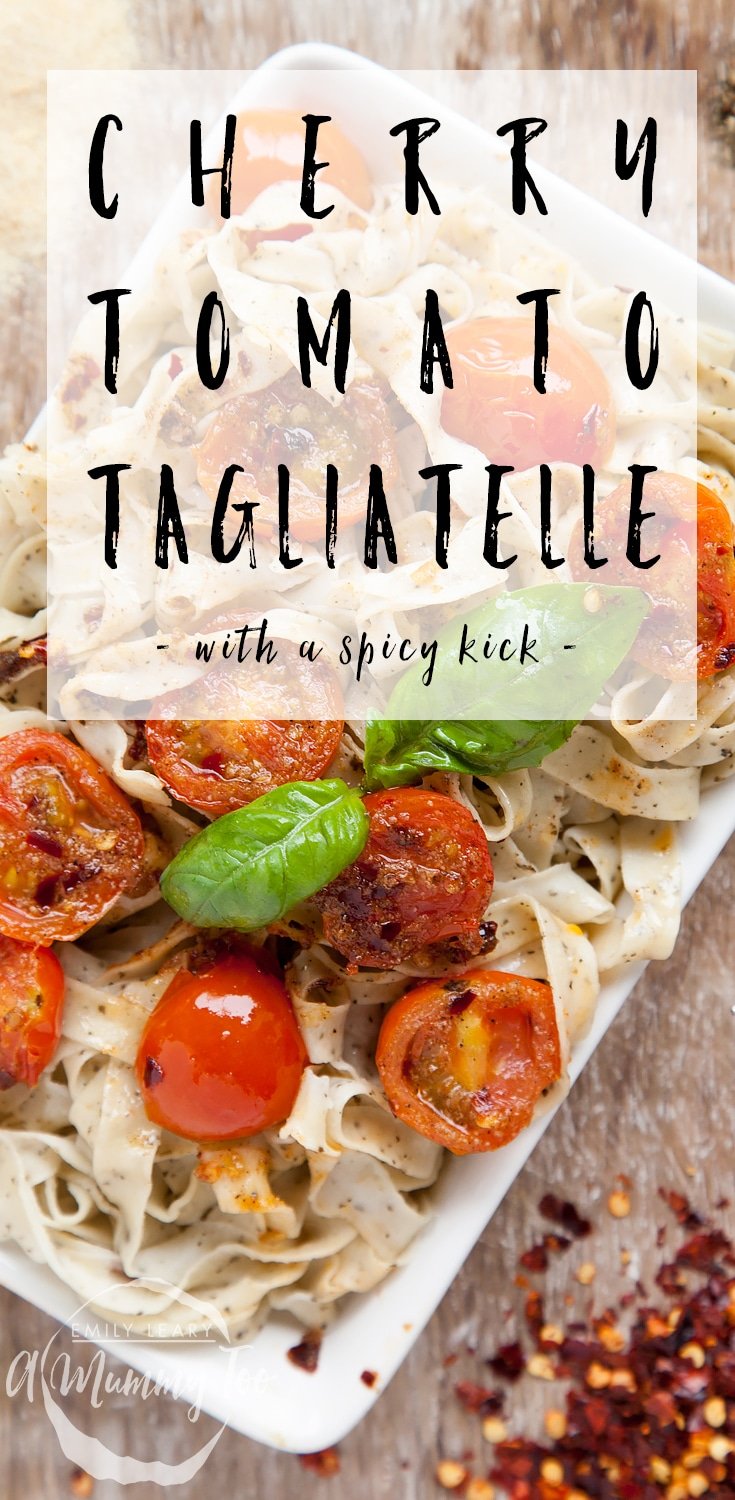 This is a commissioned post for Schwartz