This week's #recipeoftheweek roundup is all about dishes that have a fruity flavour in every bite, which I love. I'd be hard pressed to think of a better way of turning a tasty treat into something that truly delicious than with the liberal use of fruit. They're cheap, versatile, easy to experiment with and a great way of celebrating what's in season with fresh ingredients – what's not to like?
This is THE place to link up your recipe posts for lots of tweet, comment and Pinterest love. At the bottom of this post is the latest #recipeoftheweek 'linky' – use it to add any recipe posts you would like to share.
Remember, to enter #recipeoftheweek, your posts don't have to follow a particular theme – absolutely all recipes are welcome every single week :)
But first, here are my selections from last week's entries.
Orange Cake
Gluten Free Alchemist's orange cake is gluten free, super moist and with a great orange tang shining through.
Apricot frangipane tart
Super pretty and with a fantastic burst of apricot flavour, Blogger by the Sea's frangipane tart is sublime.
Strawberry Crepes with Peach Sauce
Marilyn's Treats' crepes are the perfect mix of fruity toppings and sauce.
Gin & Lemon Curd
Crumbs & Corkscrews' lemon curd is fresh and zingy with a little kick of gin – delicious.
Old-Fashioned Strawberry Dessert
Sew historically's fantastically tasty and refreshing recipe packed with strawberries and dates back quite some time.
Banana & Peanut Butter Muffins
The always welcome flavours or banana and peanut butter are wonderfully combined in Curly's Cooking's muffins.
Strawberry Shortcake
Making a House a Home's shortcake is loaded with a strawberries and a tasty dollop of cream.
Baked blueberry bars
Blueberry Orange Cheesecake Bars have a great orange flavoured topping with tasty blueberries throughout.
Baked Bengal Curds with Macerated Berries
Only Crumbs Remain's dessert is similar to a cheesecake and beautifully creamy – fantastic when combined with fresh strawberries and blueberries.
Date, Nut & Coconut Krispy Traybake
Foodie Quine's traybake is fantastic to look at and fantastic to munch on with great flavours and textures.
Now, on to #recipeoftheweek…
Got a recipe to share? Join in with #recipeoftheweek!
RECIPE OF THE WEEK IS FOR EVERYONE – there is no theme, just join in.
You can add any of your recent recipe posts to #recipeoftheweek. Here's all the info you'll need:
Link up any of your recipe posts using the linky below – click the blue button that says 'Add your link'. All recipes are welcome, old or new. There is no theme, just please don't re-add posts you've added before
Add the "Recipe of the Week" badge to your post so that readers can find other great recipes (the code is at the bottom of this post)
Join me in taking time to read, comment, Stumble and/or Pin some of the other entries, if you like them. I read, tweet & pin everyone's and discover amazing new recipes along the way
Come back next Monday and we'll do it all over again
I also pick my favourite entries to showcase the following week.
Enjoy!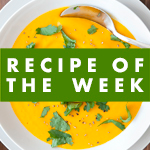 [html]
<div align="center"><a href="https://www.amummytoo.co.uk/fruity-treats-recipeoftheweek-16-22-apr"><img class="alignnone" src="https://www.amummytoo.co.uk/wp-content/uploads/2013/01/recipe-of-the-week.png" alt="Link up your recipe of the week" width="150" height="150" /></a></div>
[/html]