Here's the perfect drink and snack combination for a summer's day. The ginger float is made with loads of ice cream, topped up with ginger beer and drizzled with toffee sauce. It's so, so delicious.
I used Cawston Press Ginger Beer, which is new to their range and has a warm ginger flavour, crisped up with apple juice.
And these chewy, soft little raspberry cookie bites are the perfect accompaniment.
They're made with fresh raspberries and drizzled with a frosting made with a splash of Cawston Elderflower Lemonade. Yum!
Here's how to make them.

Ginger beer float and raspberry cookie bites
Sweet and soft little raspberry cookie bites, served with a ginger beer ice cream float, drizzled with toffee sauce.
Recipe type:
Desserts and sweet treats
Serves:
40-60 (depending on tin size)
Ingredients
For the cookies:


110g slightly salted butter, softened
100g caster sugar
1 medium free range egg
seeds from 1 vanilla pod
250g self raising flour
100g raspberries
3.5 tbsp lemonade (I used Cawston Press Elderflower Lemonade)
115g icing sugar
For the ice cream float:


3 scoops of ice cream per person
½-1 can of ginger beer per person (I used Cawston Ginger Beer)
Toffee sauce
Instructions
To make the cookies:


Preheat the oven to 200C (180C fan)
Beat the butter, eggs, sugar and vanilla together until fluffy
Beat in the raspberries and 2.5 tbsp of the lemonade (the raspberries will break up)
Fold in the flour
Spoon blobs of mix into the greased mini muffin tin (do not fill ⅔ like you would with cakes - you want little cookie bites, not cakes!)
Bakes for 8-10 minutes until just turning golden
Cool completely on a wire rack
Mix the remaining tbsp of lemonade with the icing sugat until smooth
Transfer to a small piping bag and snip off the very end, then pipe zig zags on top of the cookies
To make the ginger float:


Put two scoops into a tall glass.
Top up with ginger beer slowly, until it froths up to the top.
Balance the final scoop on top.
Drizzle with toffee sauce to finish.
Let me know if you try them – and don't forget to pin for later!
Ginger Beer and Elderflower Lemonade will join Cloudy Apple and Rhubarb in the line-up of adult sparkling drinks from Cawston Press and will be available at Waitrose and Ocado (in a six pack, RRP £4.99) and as individual 330ml cans in Pod, Whole Foods Market, As Nature Intended and Planet Organic (RRP 99p ea.), plus all good independent retailers.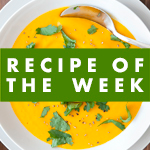 This is a commissioned recipe for Cawston Press.