It's well and truly picnic season here in the UK. In fact, 21st-30th June 2019 is National Picnic Week and we can't get enough. We've been having picnics in the garden, at the park, at my mums. You name it, we're grabbing the basket and picnicking there!
As a parent, there are lots of things to love about picnics. As well as the chance to enjoy some fresh air, it's also a chance for the kids to enjoy the novelty of bitesize treats, and we actually manage to get a lot of salad into them at this time of year.
As well as the usual fare of sandwiches, we all love tucking into an array of fresh veg, from cherry tomatoes to radishes, beetroot to mini peppers.
And when we want to skip the sandwiches altogether, we love something quick and simple that's ready to eat straight out of the box. The new Ginsters Bitesize Cheese and Onion Pasties are just perfect for the occasion.
These mini pasties are filled with West Country Cheddar, potato, onion and mozzarella, flavoured with chives and a hint of wholegrain mustard, all wrapped in light puff pastry. And they're suitable for vegetarians too! I have a total weakness for pasties of all kinds, but these really hit the spot.
They're ready to eat so perfect to chuck in the picnic hamper and enjoy outdoors, but if you're picnicking in the garden, you can also heat them up in the oven and enjoy them warm and a little melty in the middle.
Now you probably already know that pasties have a long heritage in Cornwall, but did you know that it's also where Ginsters is and always has been from?
Yep! Ginsters of Cornwall is a true Cornish pasty maker, and officially the UK's favourite!
So how do they make their award-winning savoury pastries?
Ginsters only uses 100% British farmed meat and sources vegetables locally where possible from Hay Farm on the Rame Peninsular, Cornwall, just 15 miles from the Ginsters bakery. In fact, only a few ingredients not typically available in the UK such as certain spices, are sourced from outside the UK.
I love the history behind Ginsters too. In 1969, Geoffrey Ginster, a Cornish Dairy Farmer, began baking 24 pasties a day from an old egg-packing barn in Callington, Cornwall. Today, Ginsters bakes, on average, three million chilled savoury pastries, including pasties, slices and sausages rolls a week!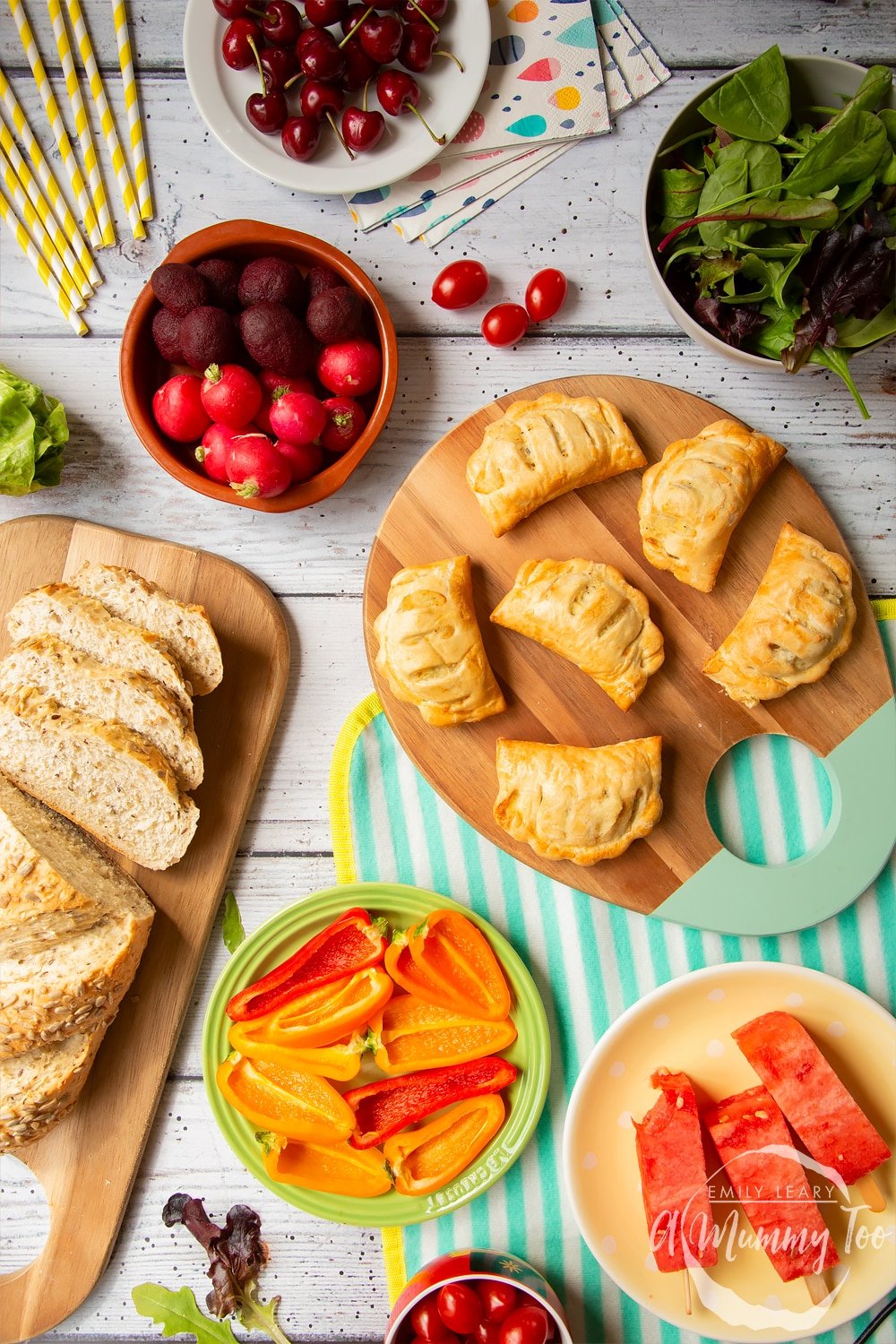 So there you have it. The pasties you've probably enjoyed time and time again when out and about actually have properly Cornish origins, from the day baking began, right up to today!
If you fancy trying Ginsters Bitesize, they're in shops now. Also in the range is Bitesize Cornish Pasties and Bitesize Sausage Rolls, so that's plenty of choice for your next picnic!
This is a commissioned post for Ginsters of Cornwall