This week's #recipeoftheweek roundup is sure to be a real crowd pleaser as it's to do with something adored by countless adults and children alike: chocolate! From delectable cheesecake to chocolatey muesli right through to a clever way of using up leftover treats, I'm sure you'll find something you to love.
This is THE place to link up your recipe posts for lots of tweet, comment and Pinterest love. At the bottom of this post is the latest #recipeoftheweek 'linky' – use it to add any recipe posts you would like to share.
Remember, to enter #recipeoftheweek, your posts don't have to follow a particular theme – absolutely all recipes are welcome every single week :)
But first, here are my selections from last week's entries.
No bake Malteser cheesecake
Easy to make and with zero bake time, Blogger by the Sea's tasty cheesecake is made extra special with a chocolatey topping.
Breakfast Muesli Muffins
Healthy and easy to make, Only Crumbs Remain's muffins are perfect for breakfast on the go or as a quick and tasty snack.
Leftover Easter chocolate cookies
A great way of using up any leftovers, Something sweet something savoury's leftover Easter chocolate cookies are crisp on the outside and chewy in the middle.
Peanut Butter Chocolate Chip Cheesecake
The peanut butter flavour in Marilyn's Treats' creamy cheesecake filling goes fantastically with the chocolate topping and chocolate chips dotted throughout.
Malteser Teaser Cupcakes
Malteser buttercream? Yes please! With crunchy malt pieces The Baking Explorer's cupcakes are deliciously different.
Easy Bake Chocolate Florentines
My Real Fairy's chocolate florentines are easy to bake and totally moreish – try to eat just one!
Now, on to #recipeoftheweek…
Got a recipe to share? Join in with #recipeoftheweek!
RECIPE OF THE WEEK IS FOR EVERYONE – there is no theme, just join in.
You can add any of your recent recipe posts to #recipeoftheweek. Here's all the info you'll need:
Link up any of your recipe posts using the linky below – click the blue button that says 'Add your link'. All recipes are welcome, old or new. There is no theme, just please don't re-add posts you've added before
Add the "Recipe of the Week" badge to your post so that readers can find other great recipes (the code is at the bottom of this post)
Join me in taking time to read, comment, Stumble and/or Pin some of the other entries, if you like them. I read, tweet & pin everyone's and discover amazing new recipes along the way
Come back next Monday and we'll do it all over again
I also pick my favourite entries to showcase the following week.
Enjoy!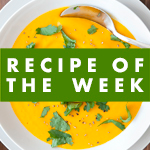 [html]
<div align="center"><a href="https://www.amummytoo.co.uk/give-me-chocolate-recipeoftheweek-9-15-apr"><img class="alignnone" src="https://www.amummytoo.co.uk/wp-content/uploads/2013/01/recipe-of-the-week.png" alt="Link up your recipe of the week" width="150" height="150" /></a></div>
[/html]