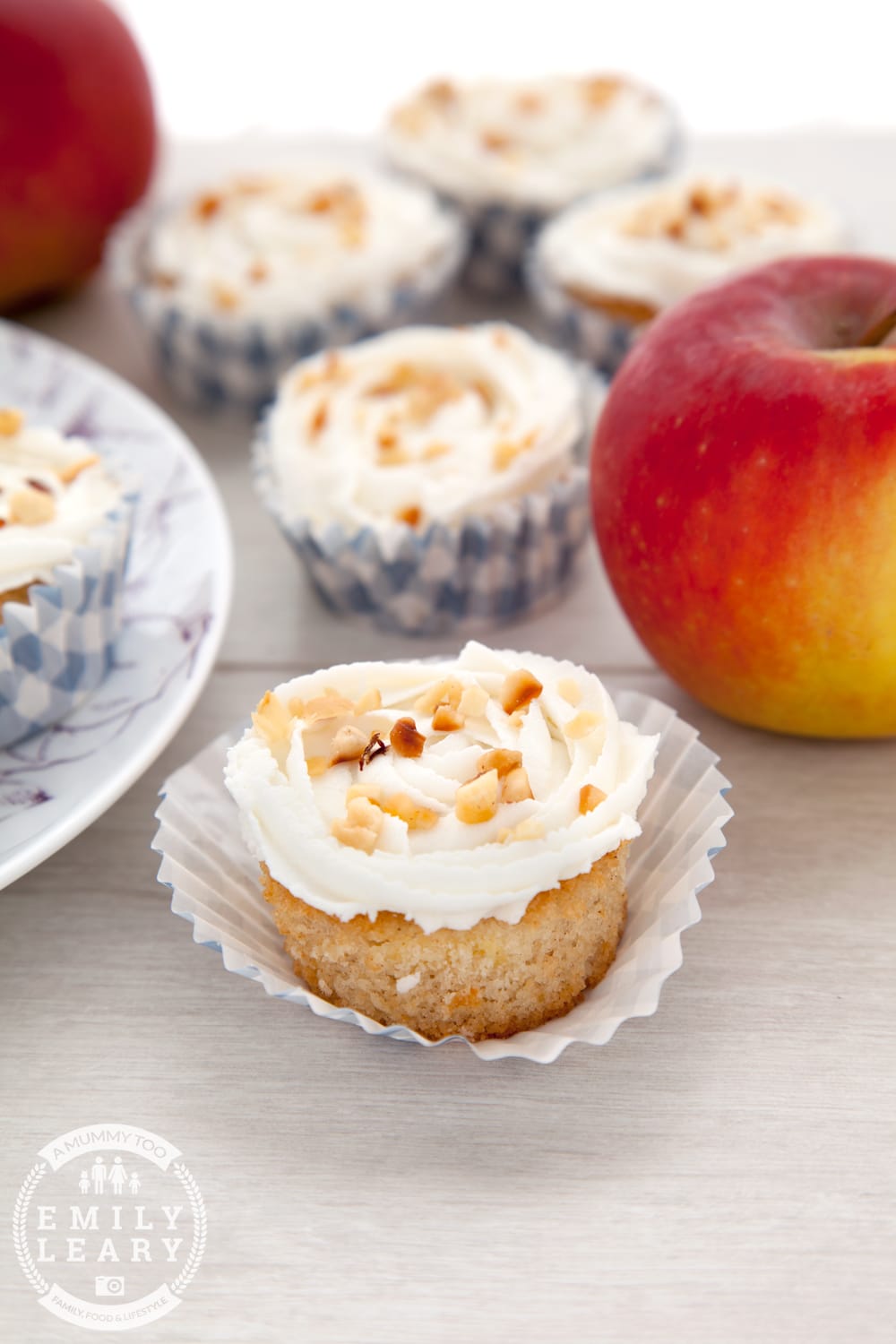 These delicious little cinnamon sponges are dotted with moist apple pieces and topped with a dainty goat's butter vanilla frosting.
If you were at the BBC Good Festival at Hampton Court Palace this weekend, you might have tried these crepes for yourself on the a2 Milk™ stand, where I was cooking up a storm. Now you can make them at home!
Print
Gluten-free apple and cinnamon cupcakes with a goat's butter frosting
Yield 48
Moist little cinnamon and apple sponges, topped with goat's butter vanilla frosting.
Ingredients
For the sponge:
170g goat's butter, softened
200g caster sugar
3 medium eggs
2 tbsp whole a2 Milk
200g gluten-free self raising flour
1/2 tsp cinnamon
pinch of salt
2 eating apples (we used Kanzi)
For the frosting:
150g cold goat's butter
500g icing sugar
1 tsp vanilla extract
3 tbsp whole a2 Milk
Handful chopped hazelnuts
You'll also need:
Instructions
To make the sponge:
Preheat the oven to 160C fan.
Beat the butter and sugar until pale and fluffy.
Beat in the eggs and whole a2 Milk until light.
Fold in the flour, cinnamon and salt with a metal spoon.
Peel, core and finely chop the apples and fold into to the mix.
Double up the cases (this helps them hold their shape) and place on baking sheets.
Divide the batter between 48 doubled-up cases using a teaspoon.
Bake for 12 mins until firm, then allow to cool completely.
To make the frosting:
Place all of the ingredients except the nuts in the mixer.
Beat slowly at first, speeding up until it's really pale and fluffy.
Transfer to a piping bag with a closed star nozzle.
Pipe swirls of frosting on top, starting from the middle and working your way out to the edge to create a rose effect.
Finish by sprinkling with the nuts.
Chill until ready to eat.
Courses Cookies, cakes and bakes
Never heard of a2 Milk™? Put simply, it's the milk for people who don't get on with milk, meaning if you're not lactose intolerant or allergic to milk, it could just be that the A1 protein in 'regular milk' upsets your tummy.
Give it a try!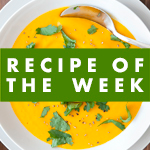 This is a commissioned post for a2 Milk