I'm excited about Halloween but then, I have been since September – me
I had 47 gorgeous recipes to choose from last week – TOUGH choice, but in the end I went for three recipes that are great for the Halloween season, especially if you're planning a party…
First up, the super cute dragon eggs from Peakle Pie. My kids have a bit of an aversion to eggs, but these look like so much fun, I think they'd be willing to give them a go.
Next, stuffed mini pumpkins from The Boy and Me – it's a really creative, yummy looking vegetarian recipe for rice, cheese and vegetable stuffed munchkin pumpkins. I would love to try it.
And finally, this pumpkin tea cake from Frog Mom. I tried to make a pumpkin loaf the other day and while it tasted good, it looked like a piece of foam, so I'm impressed to see the lovely texture on this one and shall be giving it a go.
OK, ready to join in with this week's #recipeoftheweek…
Do you have a recipe to share? Come and link up with #RecipeoftheWeek!
If you blog, here's the place to show off YOUR cooking skills! Pick a recipe YOU created from any time at all and add it to the directory below for others to find.
Meaty, vegan, fatty, low-calorie – all recipes are welcome, old or new, just please don't add posts you've already added in a previous week. That's the only rule, really!
You share the goods, then I generally go round reading, commenting, Stumbling, Pinning and drooling over everyone's entries.
I then pick my favourite three to feature the following week!
It's that simple – just link up below and let's share the love.
Link up your post using the Linky tool below
Add the "Recipe of the Week" badge to your post so that readers can find other great recipes
Take a little time to read and comment on each other's recipes
Come back next Saturday and we'll do it all over again
Enjoy!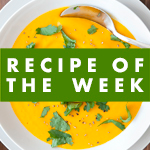 [html]
<div align="center"><a href="https://www.amummytoo.co.uk/2013/10/halloween-recipeoftheweek" target="_blank"><img alt="Link up your recipe of the week" src="https://www.amummytoo.co.uk/wp-content/uploads/2013/01/recipe-of-the-week.png" /></a></div>
[/html]