In need of some fun recipes that are as tasty as they are scary? This week's #recipeoftheweek has got you covered with a whole host of recipes from chewy zombie brains and spooky mummies, to edible wands that are so good it will make you wish you could magic up another! There's plenty of ideas to choose from so you're bound to find your perfect frightful creation.
This is THE place to link up your recipe posts for lots of tweet, comment and Pinterest love. At the bottom of this post is the latest #recipeoftheweek 'linky' – use it to add any recipe posts you would like to share.
Remember, to enter #recipeoftheweek, your posts don't have to follow a particular theme – absolutely all recipes are welcome every single week :)
But first, here are my selections from last week's entries.
Gluten Free Halloween Biscuits
Lovely gluten-fee ghoulish biscuits with a hint of vanilla from Cakes by Noah, with spooky ghosts and bats they make a tasty Halloween treat.
Stuffed Mummy Peppers
If you're planning to throw a Halloween themed party then Appliance House Blog's Halloumi Stuffed Mummy Peppers With Honey & Thyme Drizzle are as delicious as they are cute and make a great savoury addition to your spooky feast.
Slimey Wagon Wheel
The green slime oozing out of Glutarama's gluten-free wagon wheels is sure to be a hit with kids, it's the perfect combination of fun and messy.
Roulette Rocky Road
Gluten Free Alchemist has created a bright and fun no bake treat, I really like rocky road when I want want something where you can control the portion sizes, perfect for little bites.
Zombie Brain Cakes
Mummy Mishaps's red velvet cupcakes with chewy zombie brain toppings hide one like chocolatey treat in the middle.
Pumpkin Spice Halloween Cookies
The Peachicks' Bakery's creative 'pumpkin patch' let's you pick delicious pumpkin spice cookies straight off the vine.
Breadstick Wands or Fireworks
Searching for Spice's breadstick wands are perfect for a witch in need of a wand or as firework on Guy Fawkes Night, very tasty and a great recipe to make with your kids.
Now, on to #recipeoftheweek…
Got a recipe to share? Join in with #recipeoftheweek!
RECIPE OF THE WEEK IS FOR EVERYONE – there is no theme, just join in.
You can add any of your recent recipe posts to #recipeoftheweek. Here's all the info you'll need:
Link up any of your recipe posts using the linky below – click the blue button that says 'Add your link'. All recipes are welcome, old or new. There is no theme, just please don't re-add posts you've added before
Add the "Recipe of the Week" badge to your post so that readers can find other great recipes (the code is at the bottom of this post)
Join me in taking time to read, comment, Stumble and/or Pin some of the other entries, if you like them. I read, tweet & pin everyone's and discover amazing new recipes along the way
Come back next Monday and we'll do it all over again
I also pick my favourite entries to showcase the following week.
Enjoy!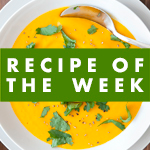 [html]
<div align="center"><a href="https://www.amummytoo.co.uk/halloween-treats-recipeoftheweek-30-5-nov"><img class="alignnone" src="https://www.amummytoo.co.uk/wp-content/uploads/2013/01/recipe-of-the-week.png" alt="Link up your recipe of the week" width="150" height="150" /></a></div>
[/html]