These little quiches are great fun. They don't need to be neat, the kids can take charge in making them, and you can take them to work/school in your packed lunches.
Here's how to make 12 light, creamy quiches with crumby pastry cases.
Ingredients
1 pack of ready rolled short crust pastry (choose a brand such as Jus Rol as it's completely dairy free)
3 medium free range eggs
100ml a2 Milk
1/2 handful spinach
3 cherry tomatoes
1 thick slice of ham
6 hole muffin tray
Instructions
Preheat the oven to 200C (180C fan)
Unroll the pastry and cut out 6 circles 11cm / 4.5 inches wide
Line the muffin tray with the pastry discs. It doesn't matter if it's uneven as long as there are no holes. It's a great job for little hands
Bake blind for 8 minutes then remove from the oven to cool
Fill each case to approx 1/2cm from the top
Cut the tomatoes in half and drop a half into each quiche
Chop the ham into small pieces and distribute evenly between the quiches
Shred the spinach finely and distribute evenly between the quiches
Top up with the remaining filling mix, if necessary but don't over fill them
Bake for 15-20 minutes until the pastry is golden and the filling is firm
The beauty of these quiches is that you can add any other veg you like – or even seeds and pulses – they're just so easy to customise!
Let me know if you try them!
As you'll note, I used a2 Milk in our quiches. Find out more on the a2 Milk website.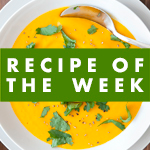 This is a commissioned recipe for a2