There are times when nipping into the supermarket is the best option, and I'm a huge fan of home deliveries, but sometimes, a third option would be handy, and ASDA have such an option.
It's called Click & Collect.
Have you ever headed to the supermarket for a few bits, only to emerge an hour later, slightly broken from the experience of trying to remember what you actually needed while batting back unrelenting requests for comics from your toddler who is simultaneously emptying a shelf of breakables?
Or have you placed an online grocery order, feeling quite smug that you're being all organized, only to find you could really do with nipping out but need to stay in for the delivery window?
What is ASDA's Click & Collect service?
ASDA Click & Collect combines the convenience of being able to order in your own time from home and have someone else do all the picking and packing with the flexibility of collecting the shopping yourself.
How do I order?
Simply place your order online, choose a two-hour collection slot, and pull into the special Click & Collect bay outside your local ASDA to collect your shopping.
Can I edit my order?
We placed our order online the night before collection.
I was especially impressed to find that you can check out right up until midnight the night before.
How easy is it to find what I need?
Finding what we needed was simple.
The website is divided logically into the main types of food, with sub-categories that match the aisle organization you'd find in-store.
What can I order?
Everything that you'd find on the shelves is also online, so it's easy to do a normal shop and definitely quicker – plus I was able to catch up on Great British Bake Off at the same time.
Finding what you need
With the search function (top right), I actually think it's easier to get the best deals than when in-store.
You can clearly see all the prices and options on the screen to avoid any surprises when checking out.
It even reminds you if you've missed any multi-buy opportunities before you complete your purchase.
What I ordered
I had just that day planned our meals for the three days ahead, so I ordered a few basics such as;
Milk
Cheese
Bread
Vegetables
Fruit
Salad
Pasta
Rice
Frozen mince
Tofu
Pretty much everything I needed for our main meals for the week.
How to choose a time that's convenient for you
Next, I chose a collection slot.
Again, really easy-just click the time you want and it's reserved for you. The best part, all is that all that picking and packing is done free of charge.
Confirming your order and getting directions
Once I had checked out I received an email confirming my order with a list of everything I'd chosen and directions for where we could find the collection point.
This email also included a reminder of our slot time and reference to take with us for a smooth pick up.
Collection day: more time for what matters
In the morning, I spent time with the kids, got some work done and then we went out and had lunch with my mum before pulling in to the ASDA car park just before the end of our slot.
It was really convenient.
Collecting your order
Here's the collection bay – nice and easy to spot!
What if there are substitutions? How do I confirm any changes?
We pulled in by the side of the van and a man hopped out and took my details before going through the order with me and explaining where substitutions had been made.
Each one of them we were perfectly happy with (one brand of cheese for another, for example) and which he explained we could hand back for a refund if we wished.
How do I get it into my car?
The man in the van loaded up the boot for us, which meant even less work for me, and took care to put the bread to one side and made it clear which bags contained the frozen and refrigerated items.
And that was that – we drove home and unpacked.
The kids were really pleased and not a little surprised to be able to skip trawling round the supermarket and the whole thing went without a hitch.
Would I use ASDA Click & Collect again?
Yes.
Placing orders for delivery is very convenient for when I'm working from home.
Although we enjoy dropping into the store as a family from time to time, the Click & Collect service allows us the flexibility to drop in and pick up our shopping without the faff of pushing the trolley around.
I'd recommend you try ASDA Click & Collect for yourself. If you do, don't forget to pop back and let me know how you get on.
Alternatives To Asda's Click & Collect
Right now Tesco is the only supermarket that offers a similar service with their Click+Collect service.
However, there are multiple supermarkets that offer home delivery services instead.
These include;
Tesco
Ocado
Amazon Prime Now / Amazon Pantry
Iceland
Waitrose
Morrisons
Sainsbury's
Some of these stores even provide new customers with special offers and discounts.
Get Your Kids to Eat Anything
My debut cookbook, Get Your Kids To Eat Anything is available now from all good bookshops!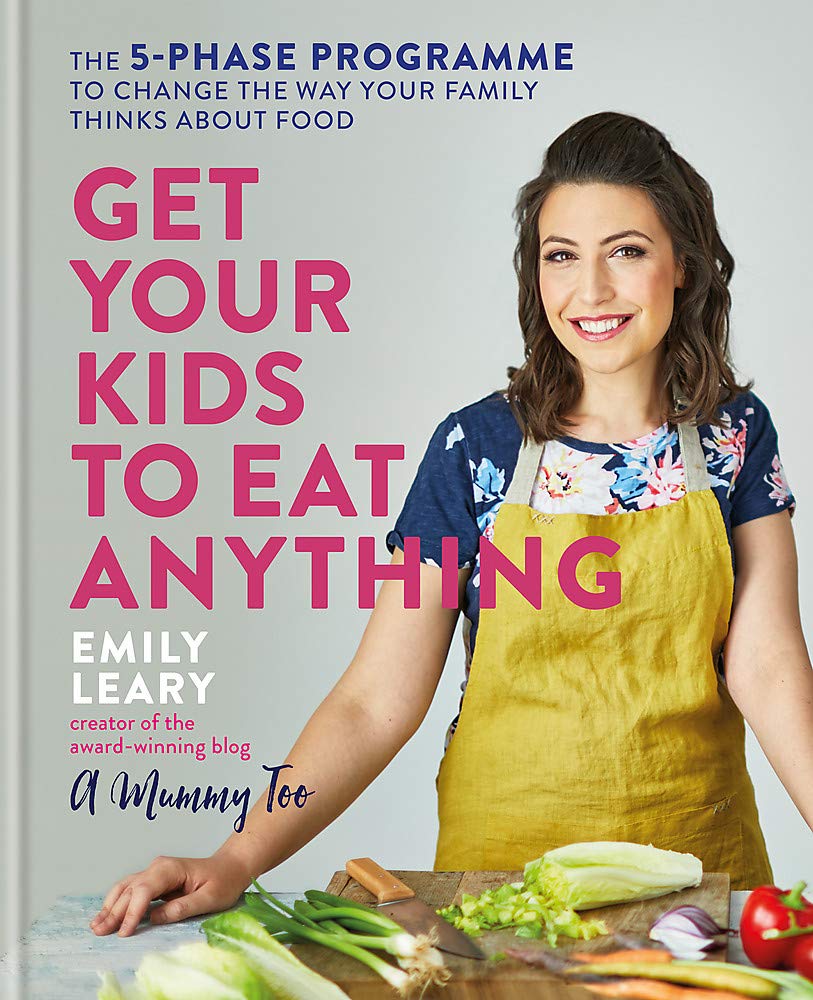 Disclosure: This post has been commissioned in association with ASDA and SheKnows.