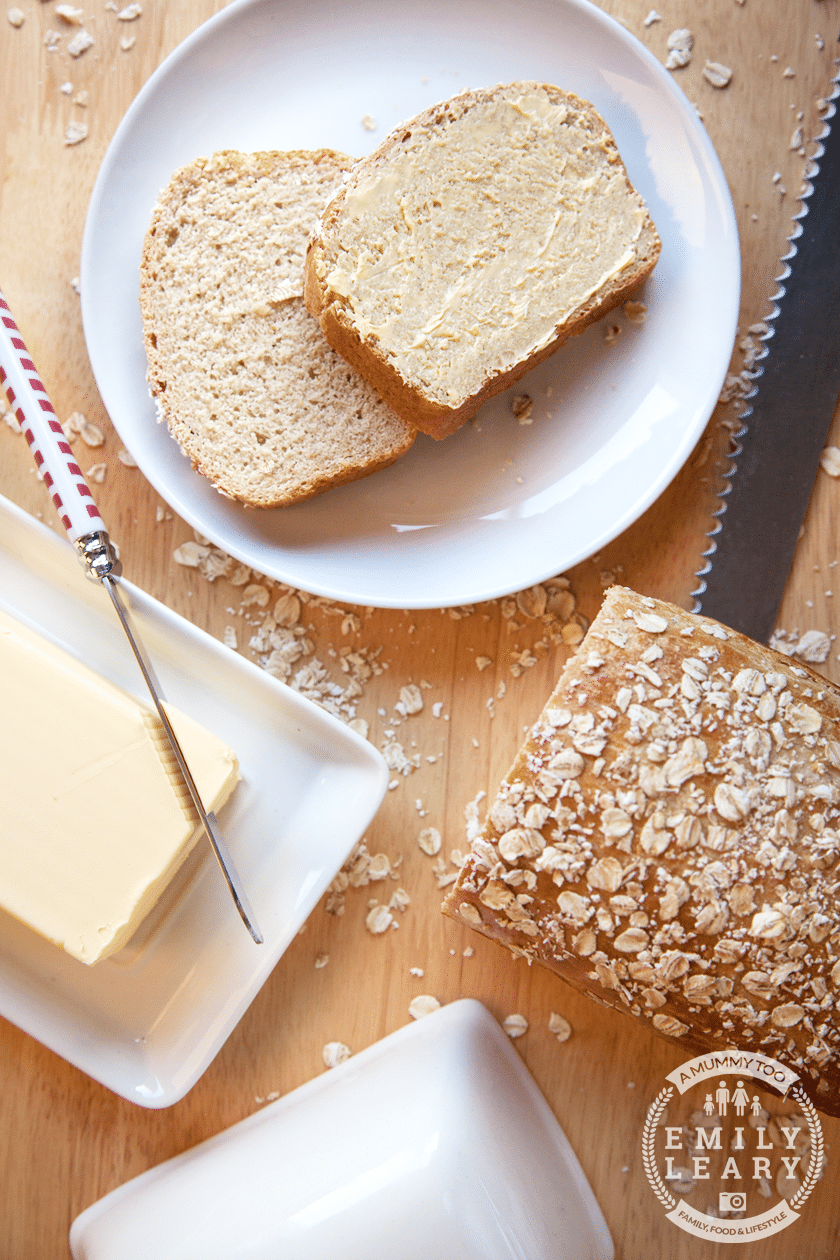 We were sent a beautiful new addition to our cookery book shelves, Lorraine Pascale's A Lighter Way to Bake.
Here's one of my favourite recipes from the book: honey and oat bread. It's a designed as a wholemeal and white loaf, but we used only white flour as we'd run out. It was still really delicious and so, so easy!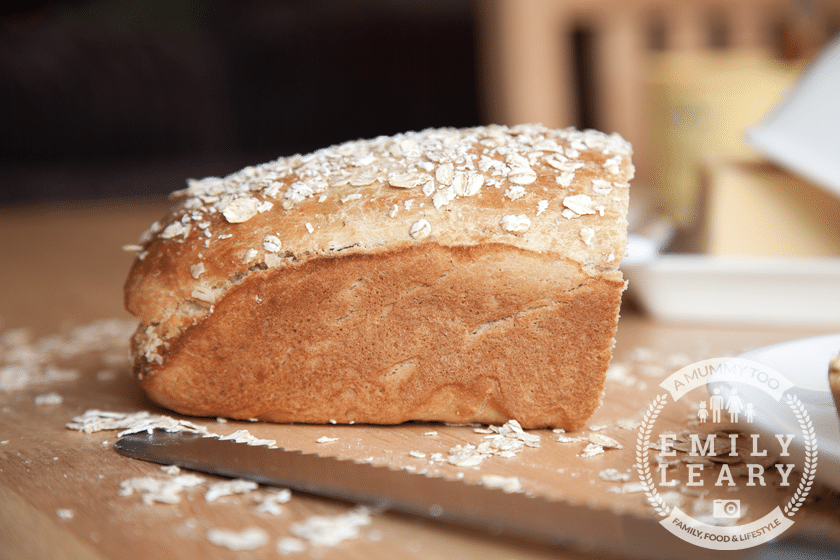 Print
Honey and oat bread
Yield 1
An easy to make, full of flavour honey and oat loaf.
Ingredients
1 1/2 lb loaf tin
Spray oil
200g strong white bread flour (plus extra for dusting)
125g strong wholemeal bread flour (we just used 325g of white in total as had no wholemeal)
50g rolled oats, plus 3 tsp for sprinkling (we used jumbo oats)
1 1/2 tsp fast-action dried yeast
1 tsp salt
225ml warm water
2 tbsp honey
1 lightly beaten egg
Instructions
Preheat the oven to 160C fan. If you choose to make this by machine, then set hte food mixer with a dough hook.
Spritz the inside of the loaf tin with oil.
Put the flours, 50g of oats, yeast and salt into a large bowl (or the food mixer).
Make a well in the centre and pour in the water and honey.
Mix everything together well to give a smooth, soft dough ball.
If doing by machine, continue to knead for 4 minutes. Otherwise, put the dough onto a clean work surface sprinkled with a little flour and knead for about 8 minutes.
Shape the dough into a rugby ball shape with a nice smooth and taut top and place in the loaf tin.
Spray the top of the loaf with a a little oil and then cover it with cling film so that it is airtight, but loose enough to allow room for the loaf to grow.
Leave the dough in a warm place for about 45 minutes or until the loaf has doubled in size.
Once the bread has risen, remove the cling film, brush with the egg and sprinkle over the extra oats. Bake in the oven for 35-40 minutes until golden brown on top and sounding hollow when tapped underneath.
Loosen the loaf from the tine and leave it too cool completely on a wire rack before serving.
Go on, try it!
Courses Bread
Go on, try it!
We were sent A Lighter Way to Bake for review and the recipe is reproduced with permission.