Wooooo, Daddy will be so happy to see this – JD, 5
I don't know about you, but very often I find that our best recipes are borne out of a wave of inspiration combined with a good dose of improvisation. For this delicious honeycomb and white chocolate no-bake cheesecake recipe, we took this Baileys cheesecake recipe as our starting point, and riffed and tweaked from there.
The resulting cheesecake is sweet and creamy with each bite dissolving in the mouth to reveal little pieces of crunchy honeycomb or velvety chocolate. In some places, the honeycomb is already dissolved, creating revealing little pools of caramel-like sauce as your fork cuts into the cake. Gorgeous.
Here's what to do to make one for yourself…
Ingredients
 100g unsalted butter
250g digestive biscuits crushed
600g cream cheese
135g icing sugar
300ml double cream
65g white chocolate
50g honeycomb pieces
Instructions
Crush the biscuits (either with the end of a rolling pin or briefly in a food processor)
Melt the butter and mix into the biscuits until all the butter is absorbed.
Press into the bottom of a large springform tin, then refrigerate until set (at least an hour)
To prepare the filling, lightly whip the cream cheese then beat in the icing sugar.
Whip the cream until stiff, stir in the honeycomb pieces then grate in the chocolate
Fold the cream mix into the cream cheese mix, folding until fully combined
Spoon the filling onto the biscuit base and smooth over the surface
Refrigerate overnight or until set
Indulgent? Yes. Worth it? Yes.
Do you have a recipe to share? Come and link up with #RecipeoftheWeek!
If you blog, here's the place to show off YOUR cooking skills! Pick a recipe YOU created from any time at all and add it to the directory below for others to find.
Meaty, vegan, fatty, low-calorie – all recipes are welcome.
You share the goods, then I generally go round reading, commenting, Stumbling, Pinning and drooling over everyone's entries. It's that simple. So just link up below and let's share the love.
Link up your post using the Linky tool below
Add the "Recipe of the Week" badge to your post so that readers can find other great recipes.
Take a little time to read and comment on each other's recipes.
Come back next Saturday and we'll do it all over again.
Enjoy!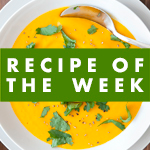 <div align="center"><a href="https://www.amummytoo.co.uk/2013/08/honeycomb-white-chocolate-no-bake-cheesecake" target="_blank" rel="nofollow"><img alt="Link up your recipe of the week" src="https://www.amummytoo.co.uk/wp-content/uploads/2013/01/recipe-of-the-week.png" /></a></div>