Fancy a hot, 'meaty' tortilla pocket that's oozing with cheese and packed with flavour? This veggie mince tortilla pocket is just the ticket.
Print
Hot and cheesy veggie mince tortilla pocket
Yield 2
A hot, vegetarian mince tortilla pocket that's oozing with cheese and packed with flavour, served with a cool avocado chilli dip.
Ingredients
For the melts (optional):
1 tsp light olive oil
1 tsp garlic puree
1/3 of a red onion, diced
1/3 red pepper, diced
Handful of frozen vegetarian mince
Pinch of mixed herbs
Salt and pepper to taste
1 salad tomato, diced
1 tsp balsamic vinegar
4 slices of swiss cheese (I used Leerdammer)
2 large flour tortilla
For the dip (optional):
1 avocado
3 tbsp sour cream
squeeze of lemon juice
1 tsp chilli powder (or more if you like it hot)
Salt and pepper to taste
Instructions
Warm the oil in a large pan over a medium heat, then add the garlic, onion and peppers. Fry for a couple of minutes.
Add the mince and herbs and fry for a few more minutes until everything is just beginning to brown. Take off the heat and season to taste.
Lay the tortillas out flat and divide the mince mix evenly between the two, piling in the centres.
Top with the chopped tomato and drizzle with the balsamic, then add the cheese.
Take one edge of a tortilla and fold into the middle, then rotate and fold again, continuing until you've formed a closed hexagon. Repeat for the other tortilla.
Heat you sandwich press then lay the tortillas inside and close the lid. It'll take a few minutes, depending on your grill, for them to cook and form nice golden lines along the surface.
Serve hot.
I made up a quick dip by whipping avocado with lemon juice, chilli powder and sour cream, then seasoning to taste.
Courses Burgers and sandwiches
Enjoy!
All this week, I'm using Leerdammer cheese to create a series of delicious, easy to prepare sandwiches. Come back tomorrow for more ideas!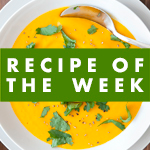 This is a commissioned post for Leerdammer.