I was speaking to some friends this week about tofu and how much I like when they looked at me aghast. Apparently every experience they'd had with tofu had been a sloppy affair, and any attempts to put it into curry in place of chicken has resulted in something resembling curried scrambled egg. Bleurgh.
Here's how I prep tofu to give it a little bite and avoid it dissolving into sauces.
Instructions
Peel / cut the lid off (assuming you're working with the widely available 500g Cauldron brand) and pour out the liquid
While it's still in its box, press down firmly on the tofu with the palm of your hand and turn the pack upside over the sink to drain off more liquid
Still in the box, cut across and lengthways down to the bottom making inch wide squares
Tip the tofu out on to kitchen roll and pat dry
Drizzle with dark soy sauce
In a wok or heavy gauge pan on a high heat, add 2tbsp of vegetable oil
Tip in the tofu - CAUTION: It may spit at first, so if using a gas flame, turn it off briefly
Fry for a minute, then turn all the pieces
Fry for another minute, then add your veggies, if desired, for a final minute
Drain on kitchen roll
DONE! The tofu will still be soft, but it'll hold its shape much better and taste yum.
Super quick thai green curry
Fry up 2 tbsp green curry paste with a little oil and a dash of coconut milk from a 400g tin. Fry for 2 minutes
Add the tofu and veg back in and fry for a further 2 minutes
Add the rest of the coconut milk and cook for 2 more minutes.
Add a little fresh Thai basil, cook through briefly and you're done.
Perfect, easy, Thai green tofu curry. Perfect when served with boiled rice and a refreshing glass of Lemon & Lime Sparkling Pressé.
More tofu recipes to try
No-chicken, tofu-lickin' curry
This no-chicken, tofu-lickin' curry is, quite frankly, delicious. It's a fruity curry that's mild enough for kids of any age and tasty enough for grown ups. It's a really flavourful dish with plenty of vitamins and protein.
Get the recipe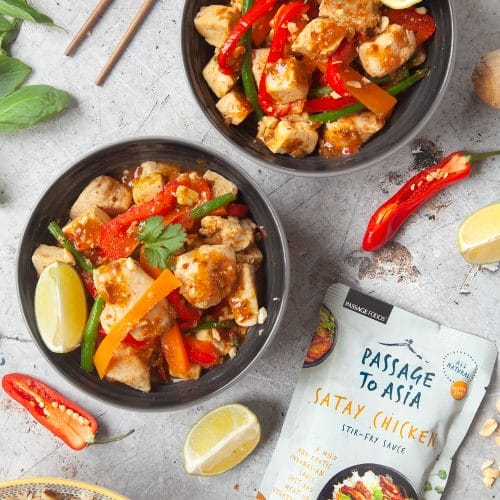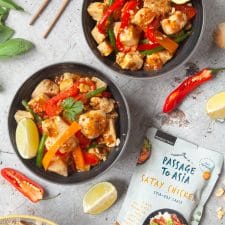 Get Your Kids to Eat Anything
My debut cookbook, Get Your Kids To Eat Anything is available now from all good bookshops!
It's so much more than a cookbook, it's a 5-Phase programme designed to take you through a meaningful, simple and sustainable journey to end fussy eating.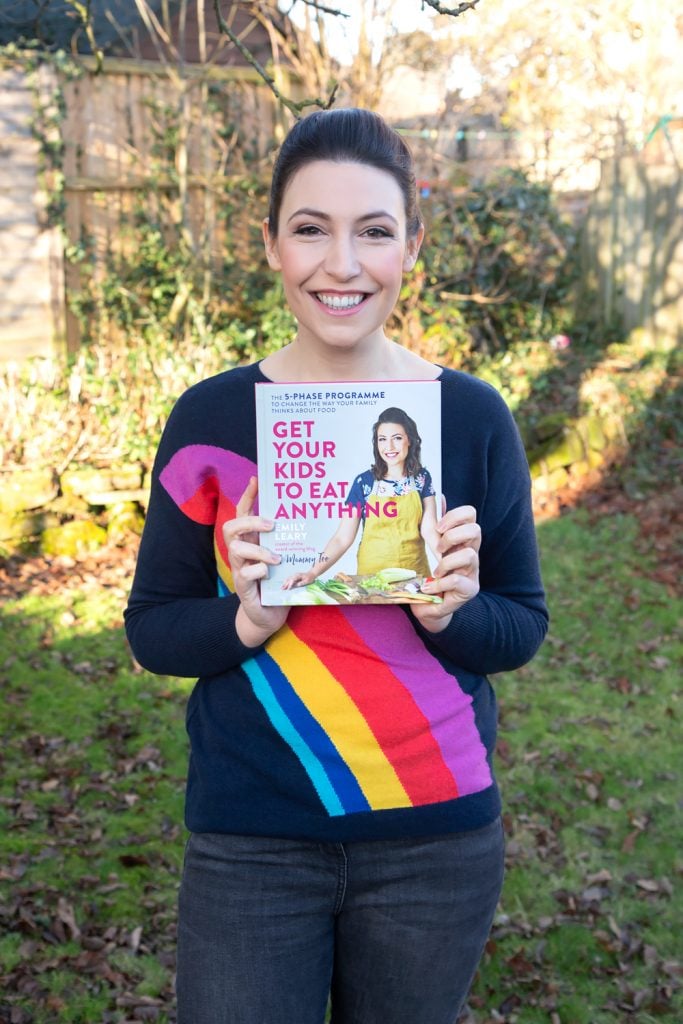 Since its release in March 2019, Get Your Kids To Eat Anything has been changing mealtimes in households across the country and has become an Amazon #1 best-seller.