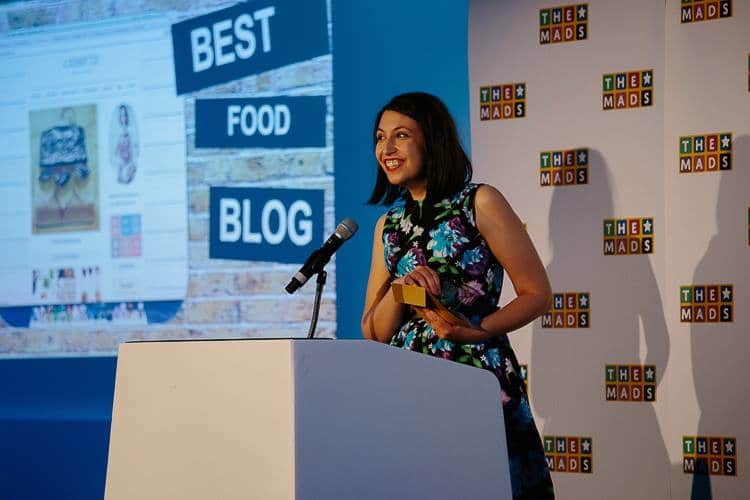 No one sits at an awards dinner thinking, "I'm going to win!".
No, you sip your wine, put on a brave face, and gaze through the sea of talent, feeling like an impostor. There you are, little you, pretending to belong amongst these rows and rows of brilliant people.
You look at the list of finalists in your category and run through all the reasons why they should win. Their photos are amazing, their content is so focussed, they always have such original ideas.
You are proud to have made it this far and would love to win, but you know to be sensible. Come on, look at that list, how did you even get on it? Perhaps it was a mistake.
But you're here. You've made it all the way to the finals and you're going to enjoy it. You're going to hug your fellow finalists, you're going to eat the posh grub and down the posh wine with increasing enthusiasm as your category nears and the nerves rise.
In the final seconds, just after they read out the names of all the finalists in your category and just before they announce the winner, you get a sudden lurch of hope. You feel sick, your hands shake, you can't hear properly, you lose all sense of perspective. "Maybe I could win!" your heart screams, "Quick! You have 0.5 seconds – plan your acceptance speech!" Your head has lost the fight, rationality has left the building, you're excited but trying not to show it.
And then someone else is making their way to the podium. It wasn't your year. It's cool, you honestly didn't think you'd win anyway, only for that second, silly brain. But the adrenaline is still coursing through your veins so it's easy to smile, whoop and applaud for the worthy winner. They're awesome, they must've felt that rush too, and now they're standing on that stage, drinking it in. It's beautiful.
Now you're emotional – not angry, not sad, not disappointed, just emotional. It's all a bit much. Your eyes are hot and you think you might be about to cry. Oh god, people will think you're crying about not winning. "More wine", you think, as you finish applauding and turn back to your table. They greet you with supportive smiles, and the evening passes in a blur.
When I sat down at my table at the MAD Blog Awards 2015 last month, it was four years since my first award nomination, my eleventh time as a blogging awards finalist and I held precisely zero awards. Of course I wasn't going to win this time, but I was going to have fun. I was going to do all the hugging and the clapping and the wine drinking I'd done so many times before, and when the winner's name was called out, I was going to applaud with all my might, because every single name on that list (Croque Maman, Fab Food 4 All, Taming Twins, The Crazy Kitchen) was amazing. Every single name deserved to win.
And here's where it all got a bit confusing. The name of the winner of Best Food Blog 2015 was called out and it sounded like my blog name. I looked up in confusion at the other people at my table. "Is it me?" I asked, genuinely confused. "Did I win?" They nodded. All I could think was how hilariously embarrassing it would be if I mistakenly stumbled my way to the front and had to be steered back to my table. I took the risk. Deep breath, eyes front, here we go.
It turns out I did win. You gorgeous, lovely lot voted and I won. A month later, I still can't believe it.
I still don't know what makes a winner a winner. I still feel like an impostor, but it's incredibly uplifting to have had my turn and to be able to call this blog 'award winning'. Eep!
And here's where I get soppy, but I feel it needs to be said. You don't need an award to be brilliant. Stick with your dreams. Keep plugging away even if you don't believe you're good enough. If you love what you're doing, keep doing it, even if you feel you don't fit in. It's easy to let knocks define you, but they do not. Hold your head high, push forward, believe and shine.
Pic by Tom Arber / MAD Blog Awards