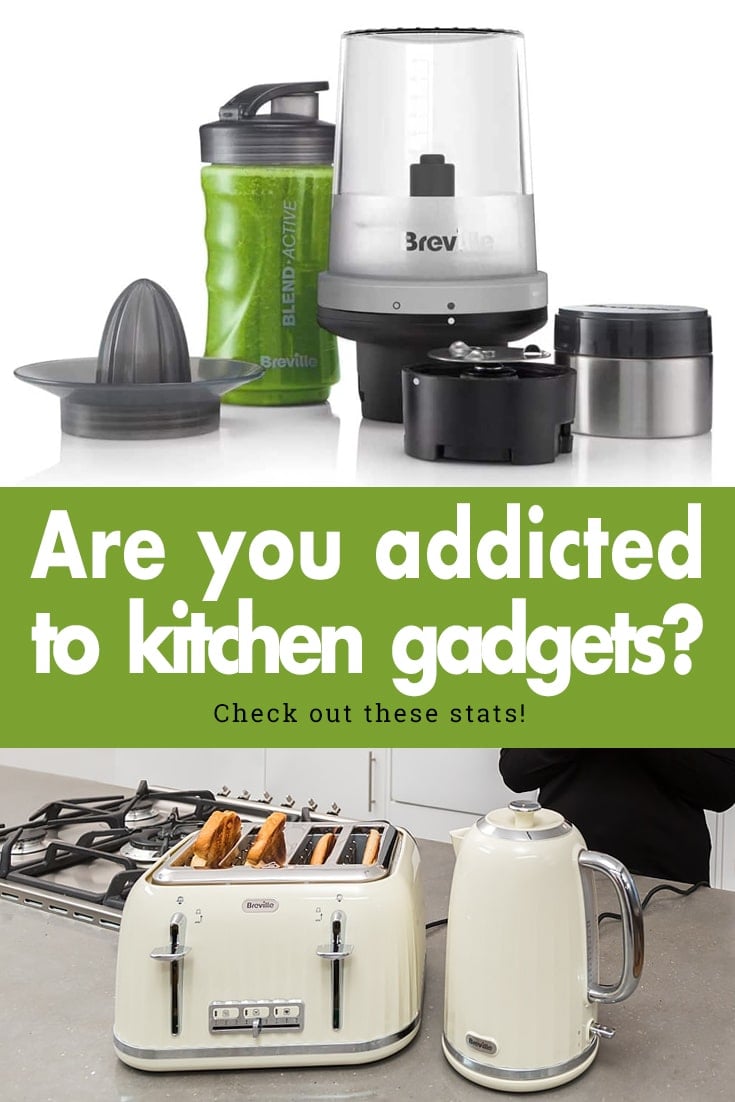 Kitchen gadgets. I love 'em. Show me a weird device that gets stones out of cherries, slices cheese or opens tricky jars and I'm interested.
And I'm certainly not alone. Research conducted by Breville has revealed that Brits are a nation of kitchen gadget hoarders, with each British household owning an average of 18 kitchen gadgets.
But few of us can afford to invest in endless gadgets, and few of us have the capacity to give up valuable drawer space or worktop real estate to every doohickey that takes our fancy. So as much as I love gadgets of all persuasions, I have to decree that a gadget is only worthwhile if it does a job you need it to do, and one you'll need to it to do relatively often.
And that's where the stats get really interesting, as Breville discovered that 75% of us own gadgets we never use, amounting to £2.4billion wasted. Eek.
The problem is sizeable, with 44% of Brits struggling for space in their kitchen, and a fifth reporting that the lack of space is actively making them feel overwhelmed.
So what on earth is cluttering our kitchens? Well, the research delved into our drawers and cupboards to reveal the list of 10 most unused items in the kitchen. Do you own any of these...?
Banana holder
Banana Slicer
Egg cracker
Square eggs maker
Pizza scissors
Microwave omelette maker
A cereal bowl that keeps milk and cereal separate so the cereal doesn't go soggy
Fizzy pop maker
Twirling spaghetti fork
Strawberry slicer
On the flip side, Breville also uncovered our most helpful kitchen utensils. It turns out 75% of Brits in this tea-loving nation can't do without their kettle, closely followed by the toaster and slow cooker in second and third place.
Interestingly, a fifth of Brits voted their multi-purpose blender as a must-have kitchen item, and that makes a lot of sense. If a gadget can perform several common kitchen tasks without taking up the space of lots of separate gadgets, you're on to a winner.
And that's the thinking behind Breville's new Blend Active Accessory Pack, a clever multi-purpose tool that combined with the Breville Blend Active Pro Personal Blender provides a one-stop solution for a host of kitchen gadget requirements, and help banish utensil surplus.
The Breville Blend Active Accessory Pack includes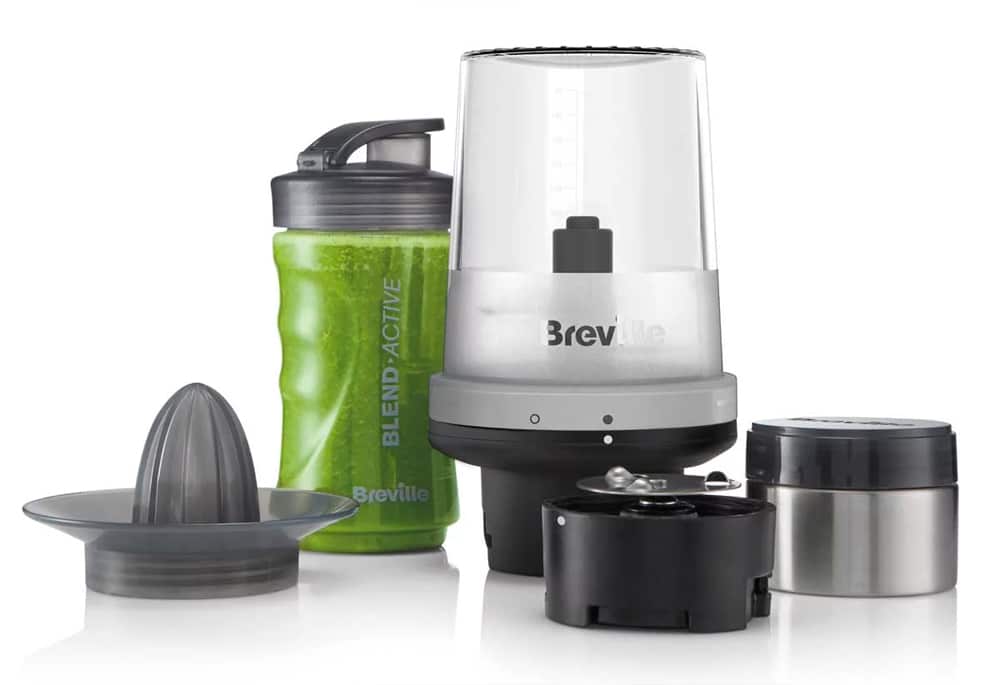 1x 450ml compact food processor
1x Citrus Juicer
1x Whipping Disc
1x Stainless steel grinding mill
1x 300ml BPA free sports bottle with superseal leakproof lid
1x Storage lid
1x Instruction Manual with recipe details
All this means a single gadget that can blend, chop, grind, froth, whip and juice. Nifty!
And far from being a novelty purchase, it seems Brits are investing in a multi-purpose blender for all the right reasons. According to Breville's research, 20% of us purchase kitchen gadgets and appliances in a bid to encourage themselves to make more home-made meals. Health and time both play into this with one in four hoping it will help them to eat more healthily and nearly half hoping that it will save them time.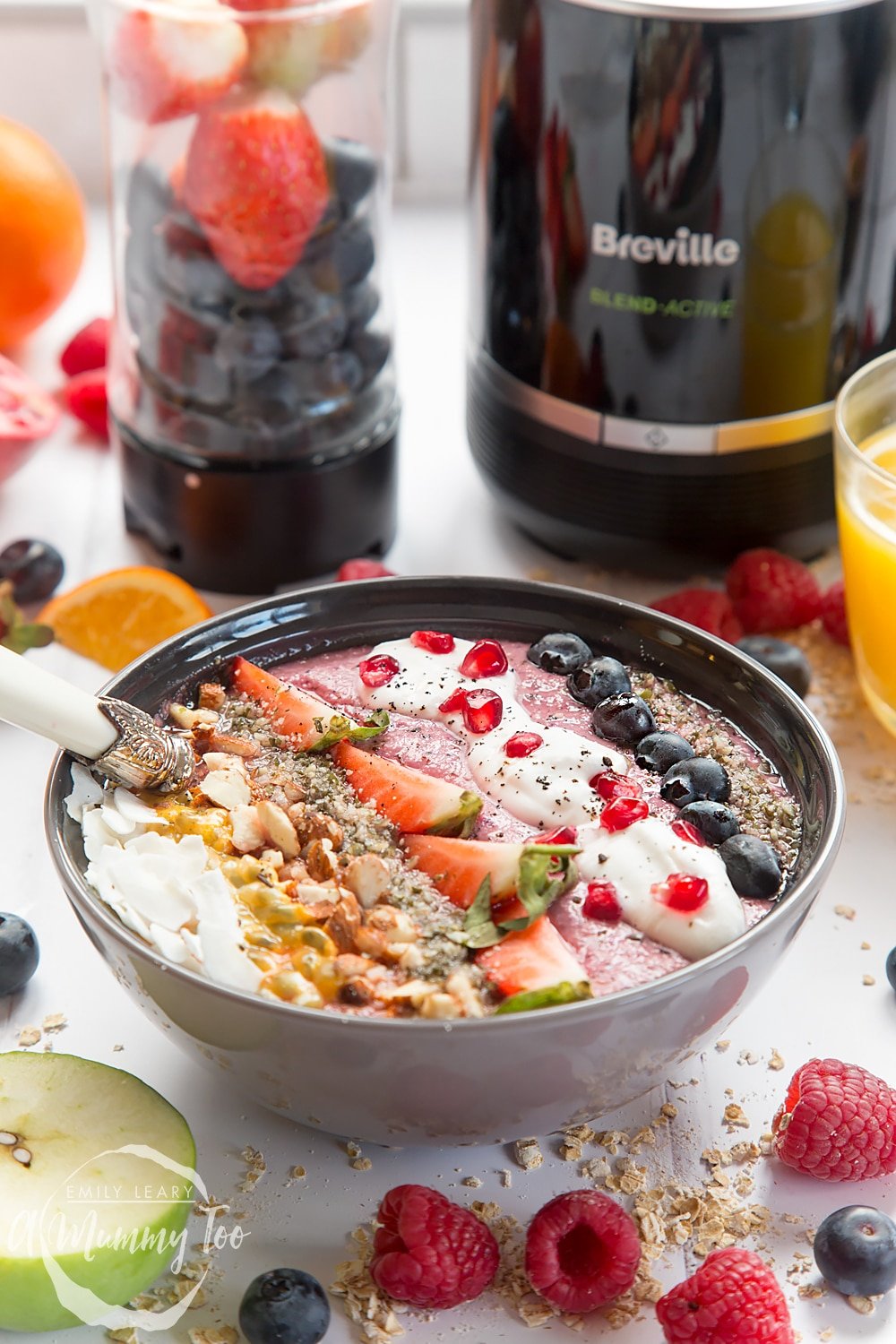 I can vouch for the Blend Active Blender and Accessory pack in helping to provide just such a solution. It's brilliant when you just want to get several small prep jobs done without getting out a big blender, chopping boards et cetera. It's less to wash up too, so it takes even less time to create healthy recipes.
If you'd like to try them out for yourself, you'll be pleased to hear they are very affordable. The Breville Blend Active Pro Personal Blender is currently available at Breville.co.uk for £29.99 (£54.98 RRP at other retailers) and the Breville Blend Active Accessory Pack is currently available at Breville.co.uk for £24.98 (£32.99 RRP at other retailers). Happy cooking!
This is a commissioned post for Breville.