*looks in fridge* I need to use up all these lemons *buys more lemons* – me
What are your favourite flavours? The sweet, tart, meaty, delicate, creamy, strong or sharp tastes you simply couldn't live without? For me, it's probably garlic or tomatoes on the savoury side, and lemon and honey on the sweet side. Such beautiful flavours.
Anyway, casting my eye over last week's #recipeoftheweek entries, I was overcome with desire for these three luscious looking lemon recipes. Check them out…
This Tarte au Citron (lemon tart)from A Bavarian Sojourn looks so creamy and aromatic. I know I'd start with one dainty little sliver, savouring every mouthful before going back for a second slice…and a third.
Meanwhile, these Lemon ricotta stuffed peaches from Notes from the S life are like little honied cheesecakes atop a buttery, lemony grilled peach half. Is your mouthwatering? Mine is!
And finally, this honey and lemon microwave cake in a cup from Mummy Makes Cakes can be made in minutes and looks FAR more elegant that any microwave mug cake I've ever seen – stunning!
Now, on with this week's #recipeoftheweek…
Do you have a recipe to share? Come and link up with #RecipeoftheWeek!
If you blog, here's the place to show off YOUR cooking skills! Pick a recipe YOU created from any time at all and add it to the directory below for others to find.
Meaty, vegan, fatty, low-calorie – all recipes are welcome.
You share the goods, then I generally go round reading, commenting, Stumbling, Pinning and drooling over everyone's entries.
I then pick my favourite three to feature the following week!
It's that simple – just link up below and let's share the love.
Link up your post using the Linky tool below
Add the "Recipe of the Week" badge to your post so that readers can find other great recipes.
Take a little time to read and comment on each other's recipes.
Come back next Saturday and we'll do it all over again.
Enjoy!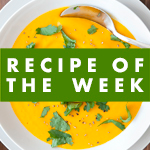 [html]</pre>
<div align="center"><a href="https://www.amummytoo.co.uk/2013/09/lemons-recipeoftheweek-28-sept-4-oct" target="_blank"><img alt="Link up your recipe of the week" src="https://www.amummytoo.co.uk/wp-content/uploads/2013/01/recipe-of-the-week.png" /></a></div>
<pre>
[/html]