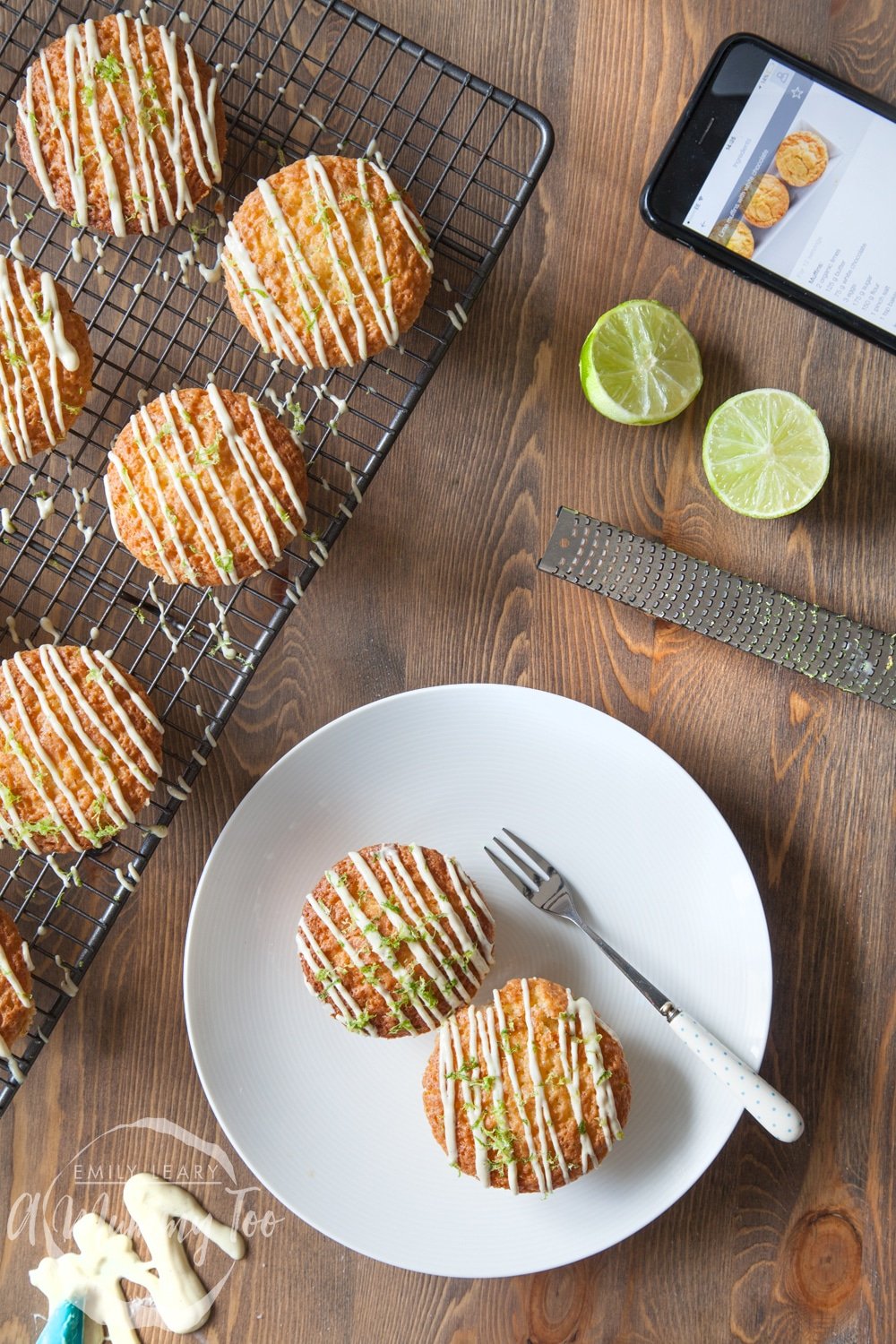 As regular readers will know, I've recently been sent a Bosch Serie 8 single oven to test at home and share my experiences with a set of weekly posts.
In week 1, I shared an overview of the most exciting features the oven has to offer (link to Post 1) and in week 2, I tested out how the Serie 8 supports hassle-free family cooking BoschAssist by making a Courgette and Black Olive Pasta Gratin (link to Post 2).
This week, I'm looking at how the Serie 8 can help produce a real showstopping bake.
It's no secret that I love baking. There's something uniquely satisfying about spending leisurely time in the kitchen, whipping up a delicious treat for the family to share. Baking is also perfect for getting the kids involved; my two love getting stuck in with the wooden spoon and sprinkles.
While baking is brilliant for a bit of creative fun with the kids, if you're aiming for a really great bake, you need precision.
The temperature, shelf position and cooking time can all make or break a bake; and of course, the guidelines in a recipe aren't tailored to your specific oven. In the past I've always taken it as standard that I'll need to adapt cooking times to suit my oven, and am no stranger to hovering in the kitchen so that I can keep an eye on my bake's progress. Sometimes that's all part of the fun, but inevitably, I've had times when things haven't gone to plan, or I've got distracted, and a showstopper has rapidly transformed into a baking fail!
I think baking is an area of cooking that can hugely benefit from some clever technology to remove the guesswork when family life gets busy.
PerfectBake
The Bosch Serie 8 PerfectBake function uses a sensor inside the oven to constantly measure the moisture level of your dishes, and regulate the baking process accordingly. As with all the Serie 8 functions, it's super-simple to operate; you just select the type of dish – for example, Cake in a tin – and press Start.
The oven sets the optimum temperature and baking time, advises which shelf you should use, then constantly keeps an expert eye on your bake, adjusting the settings if necessary until it's perfectly done. No more guesswork, no more hovering, and no more baking fails; just breads and cakes baked to perfection without the hassle.
PerfectBake is supported by the free Serie 8 companion app, HomeConnect, which allows you to control the oven via your phone or tablet. The app also provides you with tips and video guides on how to use the oven's key functions, as well as a wide range of recipes to give you plenty of cooking inspiration.
To show you the PerfectBake function in action, I was challenged to bake a recipe from the HomeConnect App. I asked Twitter decide which of my four favourite dessert recipes from the app they would like me to share…
Which recipe sounds the most appealing? Let me know and I'll blog it.

— Emily Leary (@AMummyToo) October 5, 2016
That's a pretty clear result, isn't it!? So here, by popular demand, I give you Lime and White Chocolate Muffins.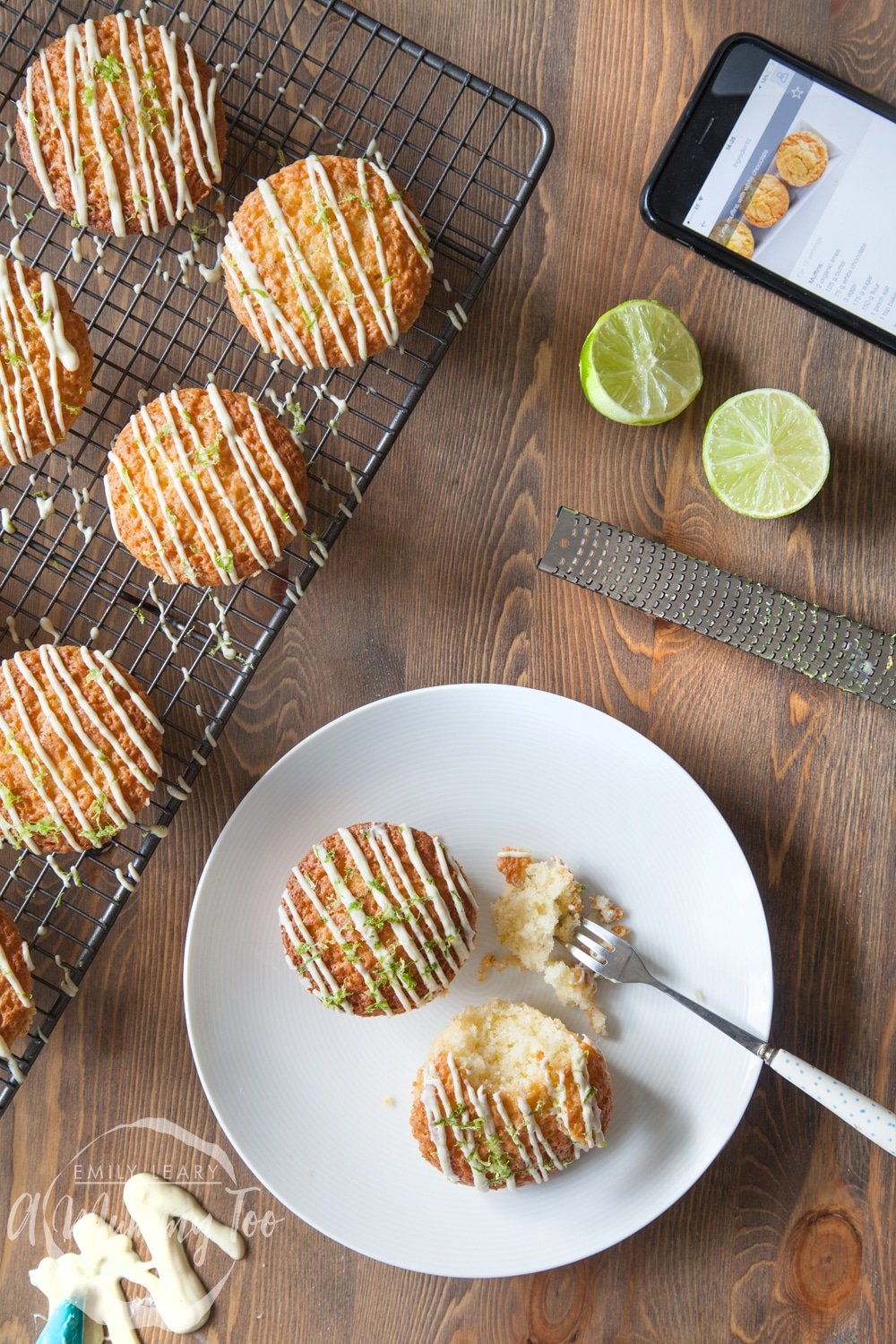 Ingredients
125g (4.5 oz) white chocolate (75g for the batter, 50g for the topping)
125g (4.5 oz) butter, plus some to grease
3 eggs
175g (6 oz) caster sugar
150g (5 oz) plain flour
1 tsp baking powder
pinch salt
3 organic limes (2 for the batter, 1 for the topping)
Directions
Break up 75g (2.5 oz) of the chocolate and place in a microwave safe bowl with the cubed butter.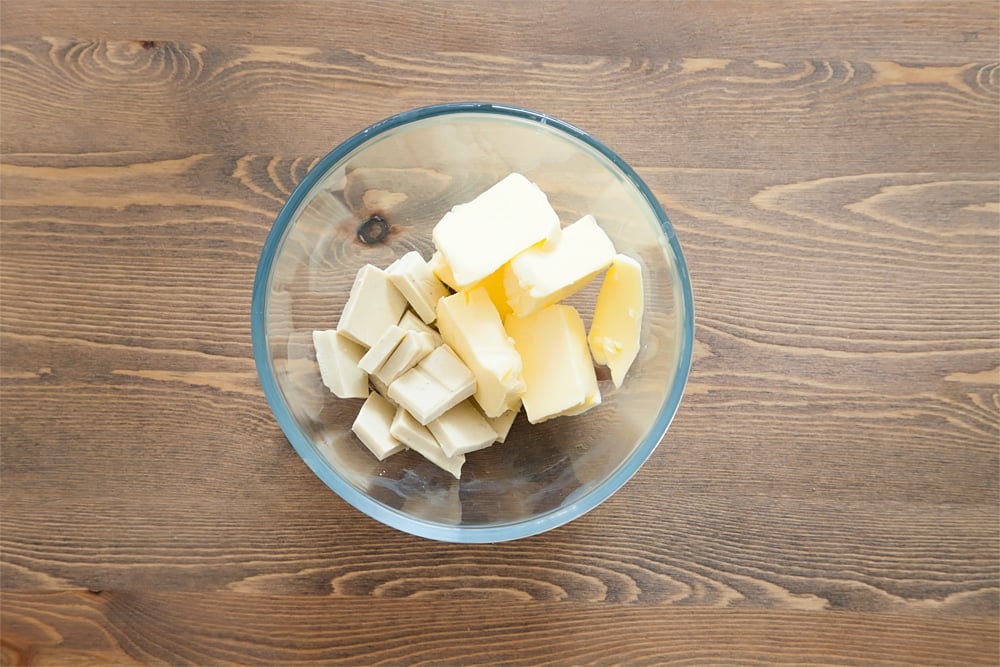 Microwave until just melted. Stir well and set aside to cool.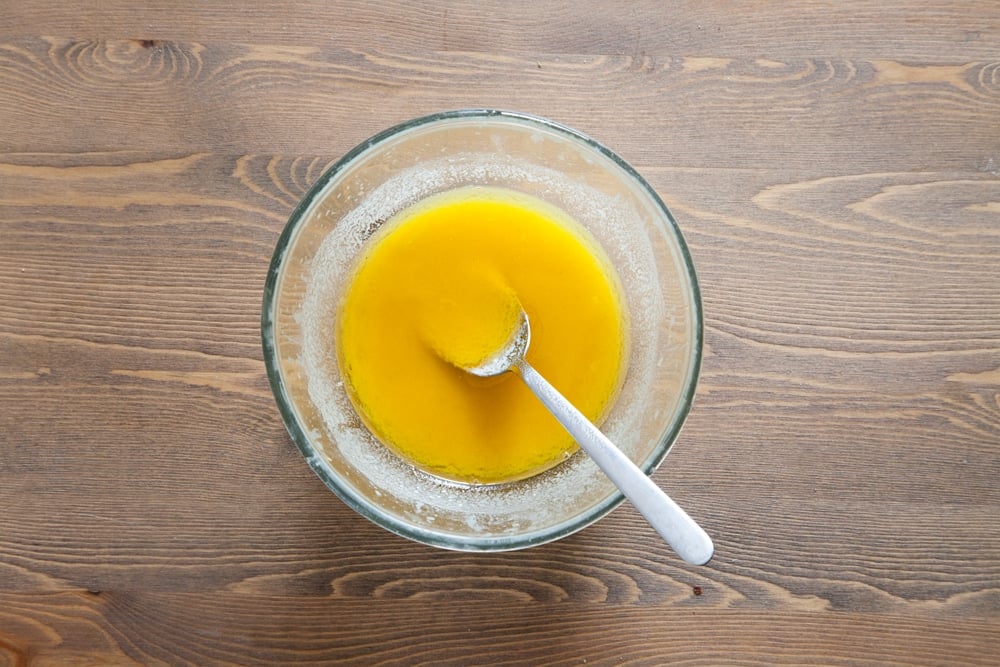 Put the eggs and sugar in a separate bowl.
Whisk together until pale and fluffy
Fold in the cooled white chocolate mix.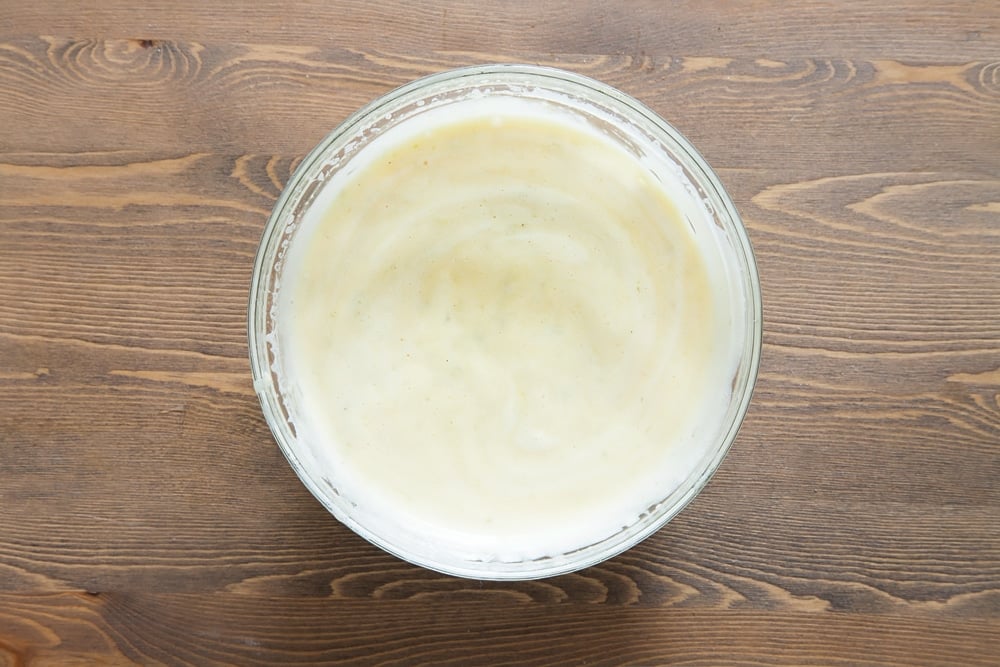 Mix the flour with the baking powder and salt. Add to the bowl.
Fold through gently until evenly combined.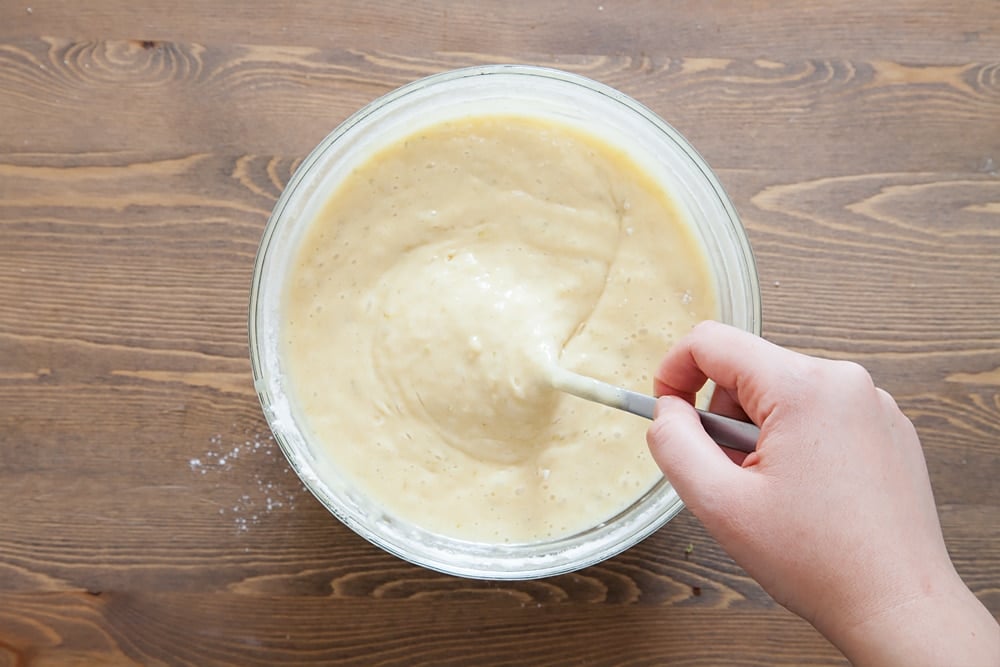 Wash all of the limes in hot water. Grate the zest of two limes, and juice one.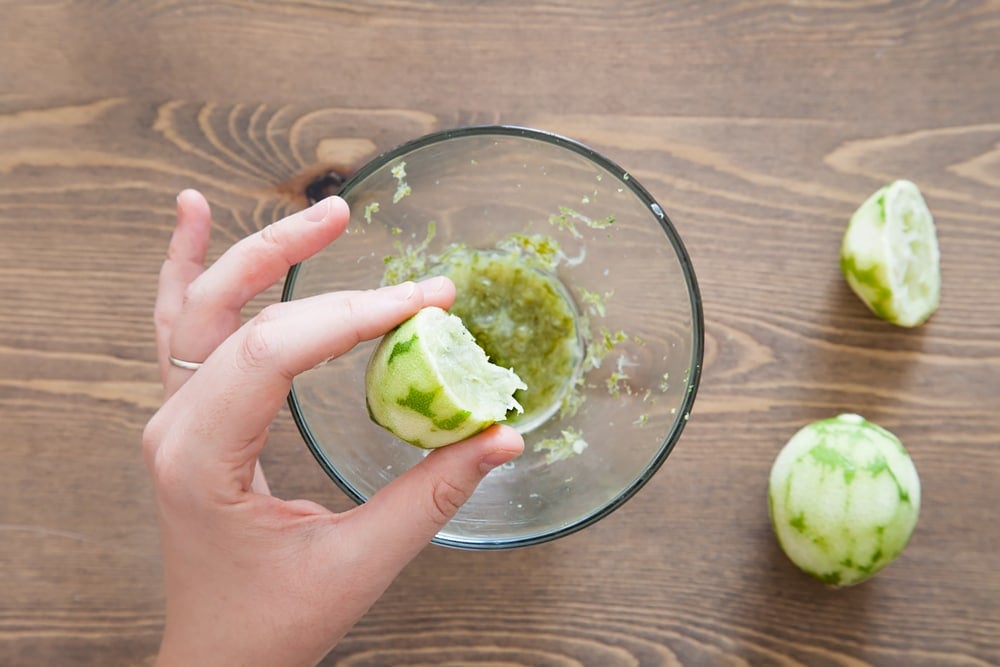 Fold into the mix.
Spoon the mix into a greased non-stick 12-hole muffin tray.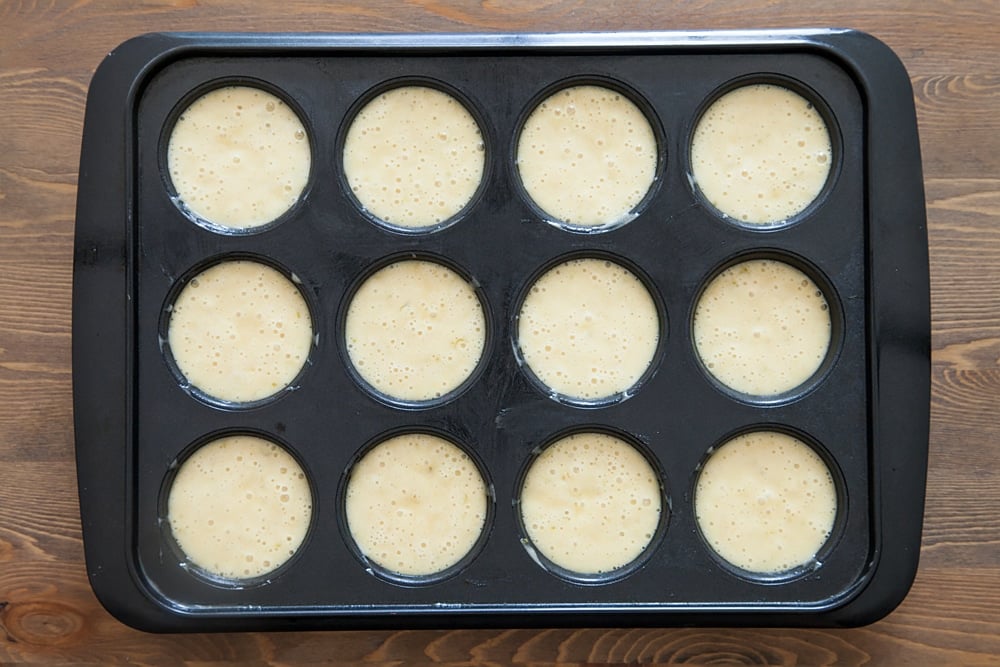 If you're baking in a conventional oven, you'll need to preheat to 200C/390F (180C/355F fan) and bake for 15-20 minutes. But as with all Serie 8 cooking, the oven takes over the job of setting the temperature and timing via the BoschAssist function. You don't even have to preheat.
To use it, select Assist from the menu, then the food category (I chose Cake, Bread), then the Food (Sml Baked Itms) and finally the specific dish (Muffins).
Clicking Cook's Tip tells you which rack to use.
Once you put the tray in and close the door, the oven automatically selects the optimum heating mode, temperature and cooking time.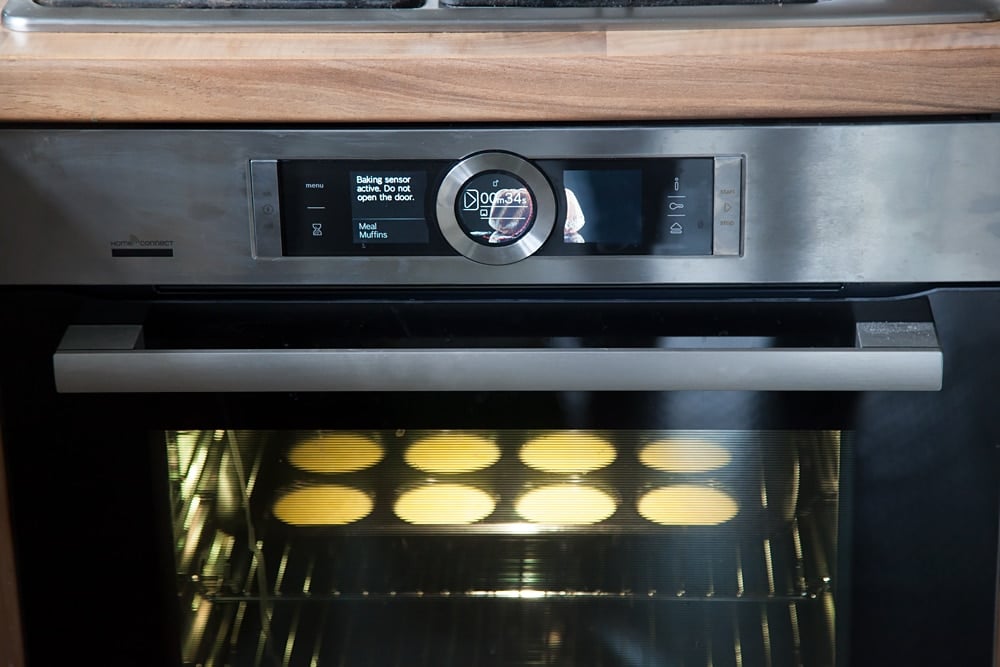 All that's left to do is press Start and let the oven get on with it. It'll monitor your bake with precision and beep after about 20 minutes, revealing perfectly golden muffins.
Allow the muffins to cool in the tin, then run a knife around the edge of each muffin and transfer to a wire rack.
Next, melt the additional white chocolate in the microwave in 30 seconds blasts, then transfer to a piping bag and snip off the end.
Drizzle the chocolate in stripes over each muffin.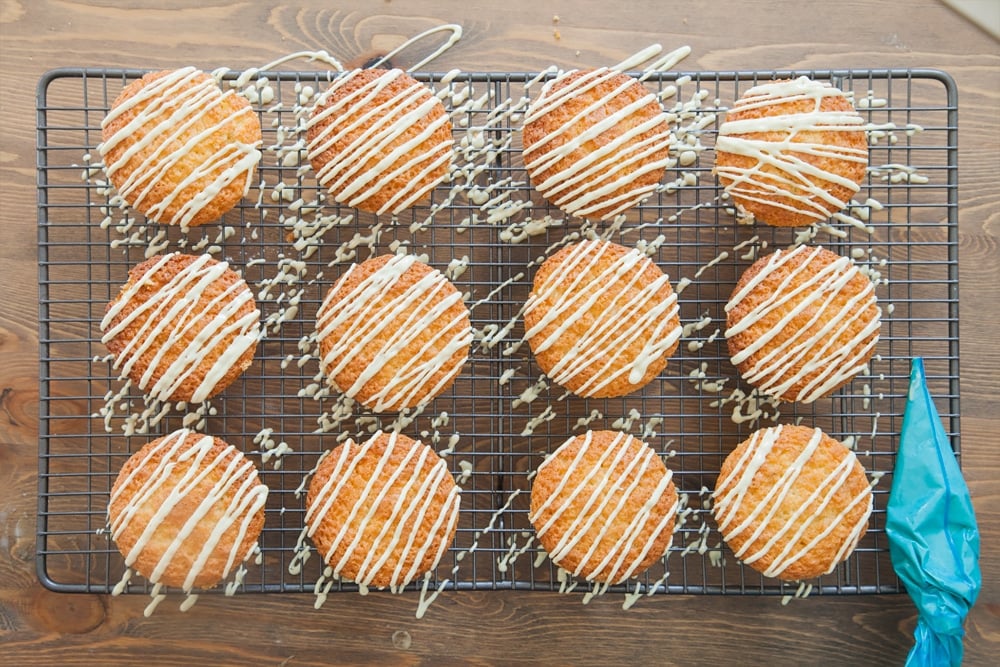 Using the final lime, finely grate the zest over the top of the muffins.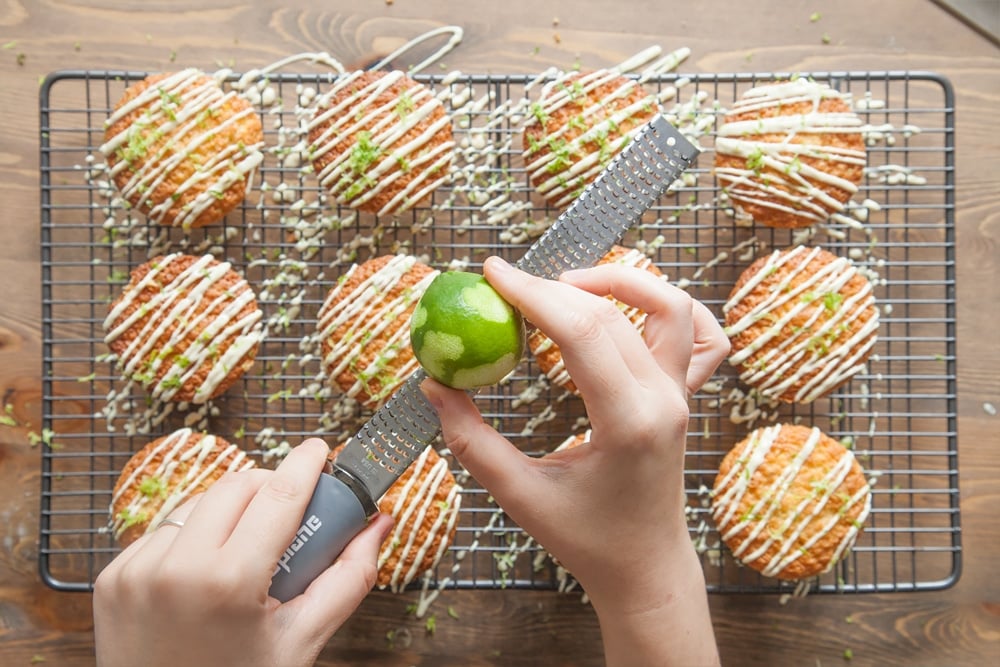 Enjoy!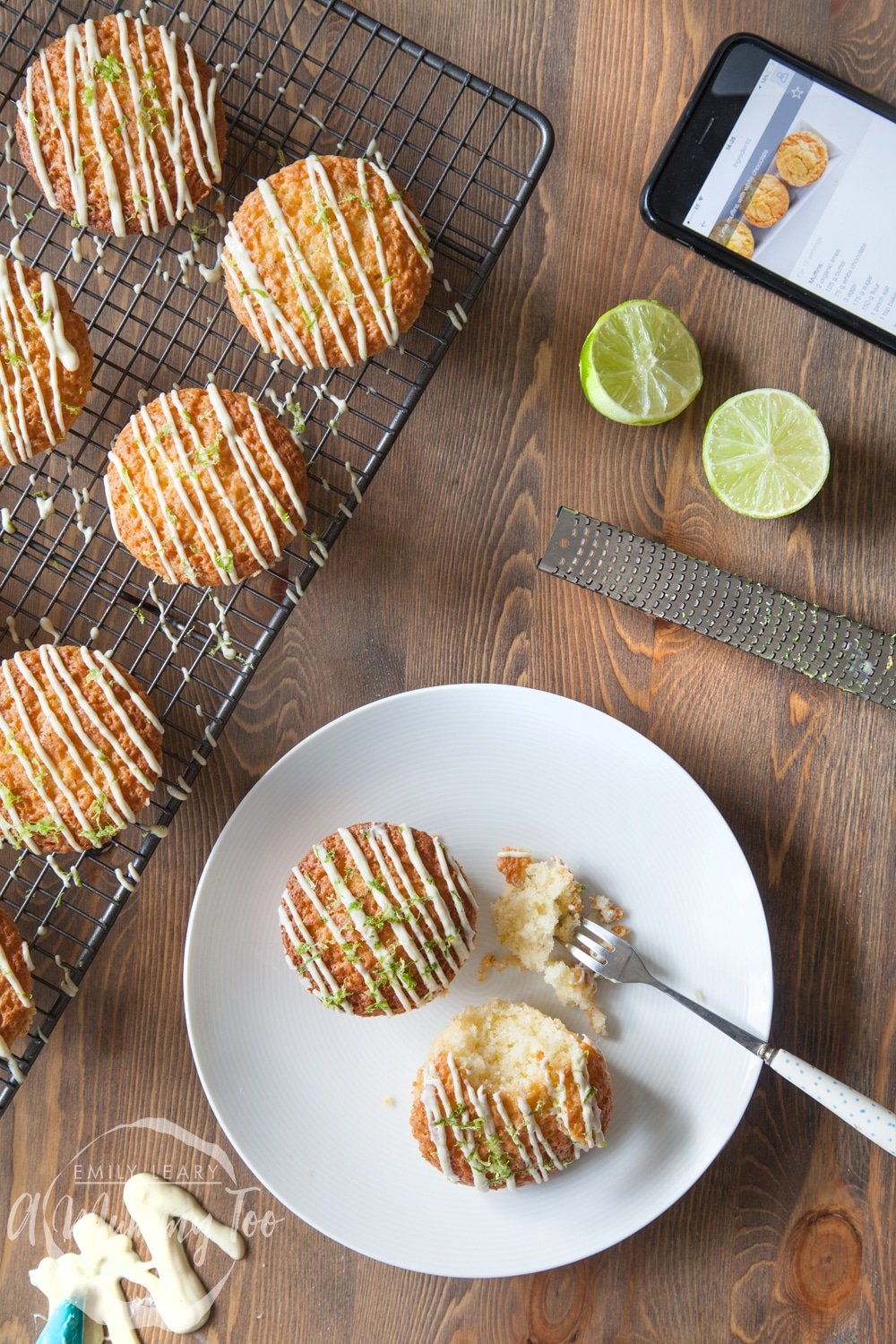 As you can see, the PerfectBake function makes baking easier than ever. It saves time, it's simple to use, and it really works.
I also think it has a lot of potential to encourage cooks to be a bit more adventurous with their baking – particularly when it's supported by the HomeConnect recipe library, which gives you lots of inspiration for new baking projects. In a busy family home, being able to pretty much guarantee a great result every time is a big encouragement to bake more often. I've been baking a lot more since the Serie 8 arrived in our kitchen!
Could PerfectBake help you bake the perfect showstopper?
Next week, we'll be exploring another clever function of the Serie 8 oven to create the perfect Sunday roast. Pop back next Wednesday to see how we get on.
This is a commissioned post for Bosch